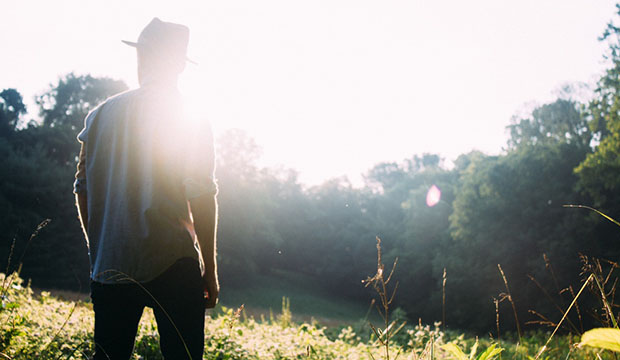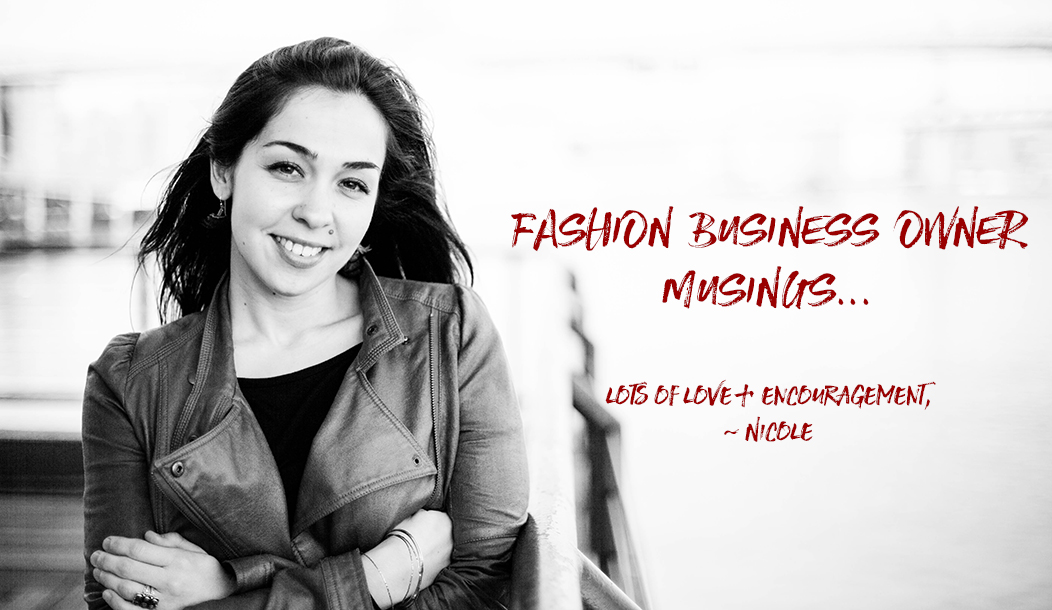 I think one big misconception about running a business is that the process of building it is when you're miserable (no money, no time, total exhaustion) but that once it's making money and running smoothly, happiness just sort of presents itself.
This isn't even a little bit true.
The years 2013 and 2014 where a lot of hard work for me and my small team as we built the StartUp FASHION blog into a business that actually made money. In 2015, we finally hit a rhythm and the revenue continued to grow. But that didn't mean that I went from misery to happiness.
No, happiness is a conscious decision. A decision made even when things aren't going as planned as well as a decision made when things are working well.
The process of building my business was exhausting, full of fear, and constant concern. But I was happy. I was thrilled to be doing something I cared so much about. I made the decision to be happy even though I was worried about making money, failure, and disappointing others.
Then once the business was consistently profitable, I again made a decision to be happy because, though it seemed like this was the time to be happy by default, the reality is that "success" is a constant goal. There's always more to accomplish and there's pressure to not only continue the success you've found but increase it!
It's that "the grass is always greener" bullshit. And it's important to consciously decide to feel the happiness and excitement of what you're doing at the moment.
Otherwise, you're always thinking about how great things will be when…(fill in the blank).
Here are some things that I've done throughout the years to help me remain happy- in the bad times and the good.
Make "making friends" a priority- as I've gotten older, it's become more difficult to make friends. Everyone is "busy", a lot of people have a core group of friends and they don't really care about making more, and it sometimes feels a bit awkward trying to bond with someone now that we're adults. Whatever the reason, ignore it. I've found that continuing to make new friends has brought a richness to my life and helps to keep me excited and happy.
Say yes!, except when you say no- we're all really busy with family, business, and day to day life so we often have the "nope, can't do that" default response to both business and personal opportunities. Try not to do this. Sometimes just saying "yes!" can lead to some amazing experiences. But, you also don't want to be afraid to say "no." when you don't feel like the opportunity is right for you at that moment in time. The trick here is to take a little time to think about these opps when they present themselves rather than allowing yourself to auto-respond within minutes.
Find the good in the bad- kind of a basic one here. Even the stuff that sucks the most has some sort of silver lining. Find it. Focus on it. And make that a habit as quickly as possible.
Keep educating yourself- don't be a dinosaur. Keep on top of what's happening in the world and business and family and friends. I think happiness comes a lot form understanding.
Support others- I've built a business around helping others but this isn't the only way to do it. Making a effort on behalf of others is one of the most fulfilling things you can do and brings a very distinct form of happiness to our lives. Find little ways or focus on one big way- whatever!- but find ways to encourage and support others.
Don't focus only on the money- I know this is a tough one because we have responsibilities and people are counting on us. But do whatever you have to do (a side gig, maybe) so that you don't wake up every single day worried about the money. I continued to consult with fashion businesses on the side until StartUp FASHION was consistently profitable on its own. This helped to remove some of the pressure and really allowed me to be happy and enjoy the ride.
I know it doesn't always seem easy, but making the conscious decision to be happy is the smartest thing we can do for our fashion business.
All my love and encouragement,
-Nicole