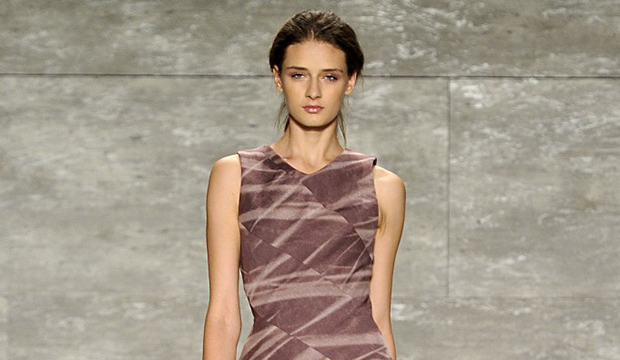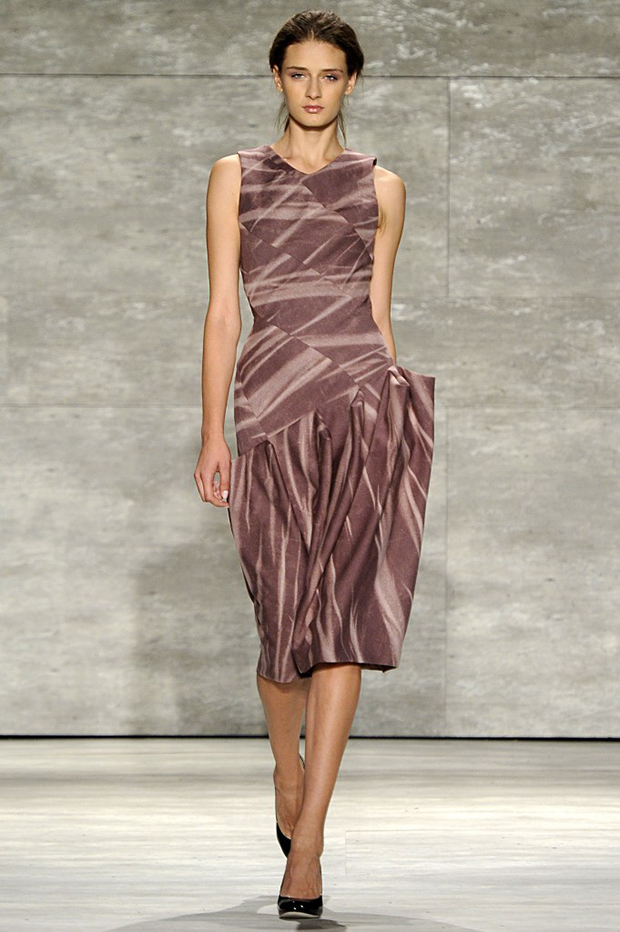 One of things we love most about all the various Fashion Weeks is finding out about all the great new designers that are just starting to make their mark. One we've discovered is Jenny Hoang. The recent graduate of Academy of Art University presented at NYFW as a part of the Supima Design Competition– and her show was phenomenal.
Hoang is undoubtedly skilled in creating amazing silhouettes, but what make her collections truly special are the fabrics.
She creates her own textiles from scratch by using various shibori resist techniques when dyeing her fabric. The result are beautiful patterns that are comprised of organic shapes, yet still somehow highlight the bold, geometric cuts of her clothing.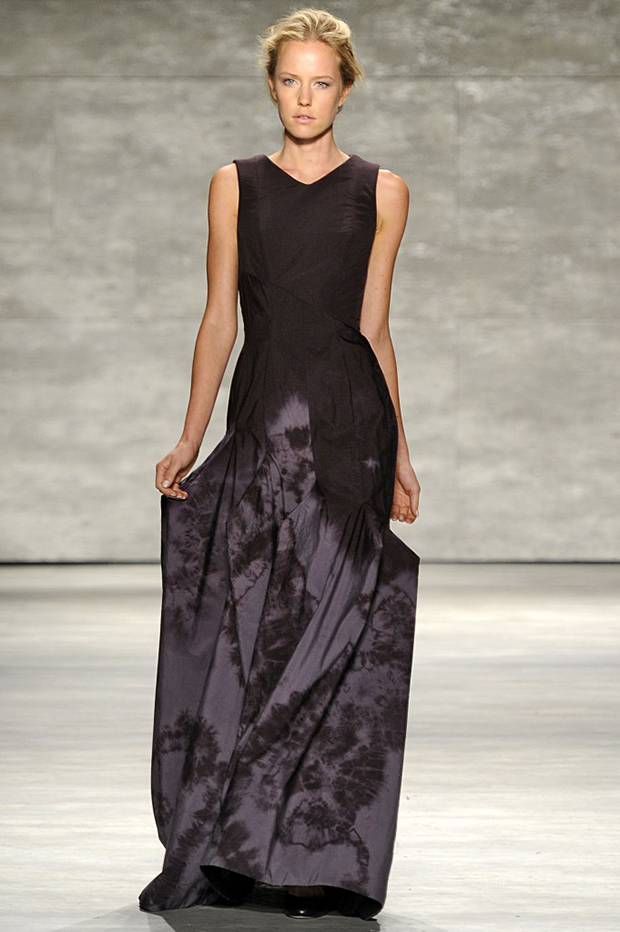 Her thesis collection (based on a character from Transformers!) was created completely out of shibori-bleached denim.  The end result was a cohesive look that was powerful, intense, and a little bit gothic; certainly a far cry from denim's usual reputation as comfy and casual.
For the Supima competition, Hoang used her talents to rise to the challenge.
Each competing designer was challenged to create a capsule collection of women's eveningwear gowns, all from Supima fabrics. Quite a feat, considering that although Supima is a bit more luxurious, cotton is not a textile normally associated with eveningwear.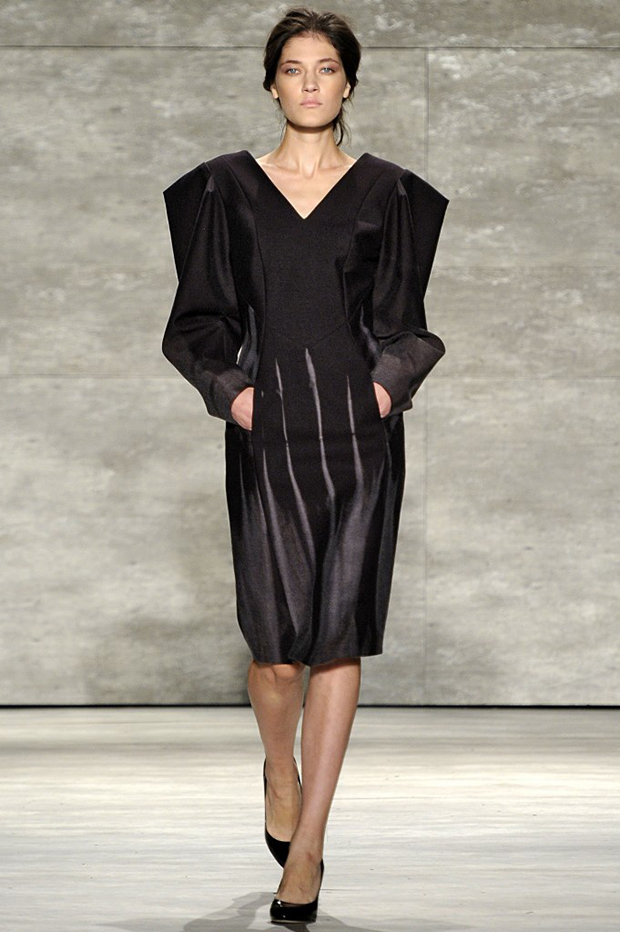 Hoang used her textile design skills to transform the fabric into a material totally appropriate for a gown. She created a variety of patterns: a marble-like stripe, highlighting pleats using arashi, and a shibori-patterned ombre. The final designs encompassed her signature bold edge, with a touch of glamour.
Although Hoang did not win the competition (the prize went to Anastasia Lafrate, another talented emerging designer) we loved that her work was shown at Fashion Week, and definitely hope to see her back on the runway next season!