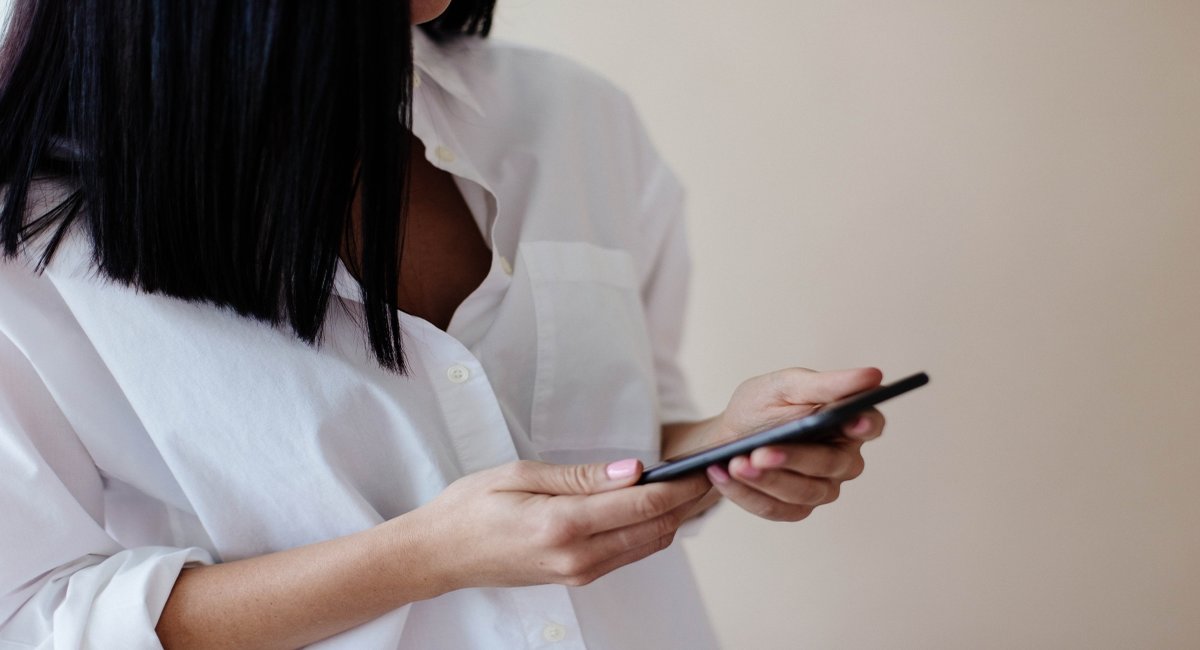 Brand new business owners listen up, this post is for you! Streaming live content on social media is not necessarily a new marketing tactic, but it is a profitable one that will only continue to benefit your new and growing brand.
With more and more platforms starting to offer this feature for their users, it's smart to give it a try from the very beginning of your fashion brand. Boost your brand awareness through live streaming events, launches, promotions, and even just informal Q&As with your founding team.
While live video may be intimidating, if you know its value and have a game plan for execution, you can eliminate that fear. In turn, you will boost your new or developing brand in major ways.
We're going to walk through some pointers for how to create a live video your ideal audience wants to see. We'll also discuss which social media platforms you should use to broadcast your live videos.
What Should I Live Stream?
Especially if you haven't watched many IG or Facebook Lives, this is a very relevant question. We've grown up in a culture where live TV is fairly rigid. After all, newscasts, comedy shows, and live entertainment are planned out down to the nanosecond.
But the great news about live videos on social media is they can be as spontaneous and unplanned as you need them to be. This is especially true if that's the image you want your brand to carry. Many brands that live stream are using the platform to share exclusive content about a new product line or launch.
Before you hop on a live stream to all your followers – and likely some new fans – make sure the topic you're covering is on-brand. Are you sharing a behind-the-scenes look at the design process? Start by introducing yourself and what you're showing your audience. Focus on keeping it interesting and lively.
If you're talking about a new product line or a launch date, give your audience an exclusive first look at the product. Share details with them that no one else knows yet and then let them know! Your audience will be more likely to tune into your next live stream if they feel special and appreciated.
Here are just a few ideas for what exactly to share on a live stream:
A face-to-face with you – the designer! Talk to your audience about who you are, what you're creating, and what you're passionate about.

A behind-the-scenes tour of your office/studio (even if it is just your home!)

A product (even if it is your first one or just a prototype) that you're going to be offering

An event you're hosting to celebrate your collection (if you're not hosting the event, make sure the hosts are ok with you live streaming it)

A Q&A about your process, your designs, and your inspiration

On set at a photo shoot – sharing sneak peeks of your pieces

Announcements and celebrations
And the list could go on. Give your live audience exclusive content to keep them interested in your brand and wanting more.
What Platforms to Use for a Live Stream
Now that you have an idea of what to live stream, we're going to walk through the various live stream options. Each one is unique, with its own set of advantages, but it is best to use the platform that you already have the largest audience on.
Facebook Live

– Interact with your Facebook followers through the Facebook app. You can talk directly with your audience via Live Reactions (they can comment on what they see) and you can gauge how interested they are with your content. And if your fans missed the live video it's automatically saved and can be shared on your page as a video post.
Instagram Live

– Much like Facebook, Instagram's live platform allows you to interact with your IG followers. It will give your followers a notification when you are live and allows you to save your video as a replay for posting on IGTV or your feed.
YouTube Live –

If your channel has 100 or more subscribers, YouTube offers a free live streaming service. You can stream up to 8 hours of live content on this platform.
How to Live Stream
When starting a live stream video, the most important thing is to communicate your message clearly. If you tell a story with your content, people will inevitably come back for more.  Make sure to get your point across – even if it's not a marketing message – in order to make the live stream successful.
If you find yourself running out of things to say, just end the video. There are no set time constraints when live streaming.
But before you even open up an app to begin a video, make sure you're using your time well. Be sure to promote the live before you begin. Just a couple days before you plan to go live, hop on Instagram Stories, make a Facebook post or use some other method to promote your video. This will give your audience time to plan to tune in instead of catching them on the fly.
And lastly, remember to think through your content but don't over-plan. If you're doing a Q&A, have your questions ready. If you're giving the story of your business make sure you know it by heart. While you don't want a live video to be uptight, the worst thing is starting a live video with no end goal in mind.
Live streams can be very helpful while launching or growing a small fashion business. They can help you build brand loyalty and respect. Always be thinking of new and fun ways to get your audience in on the ground floor of your business so you'll have loyal customers for life.