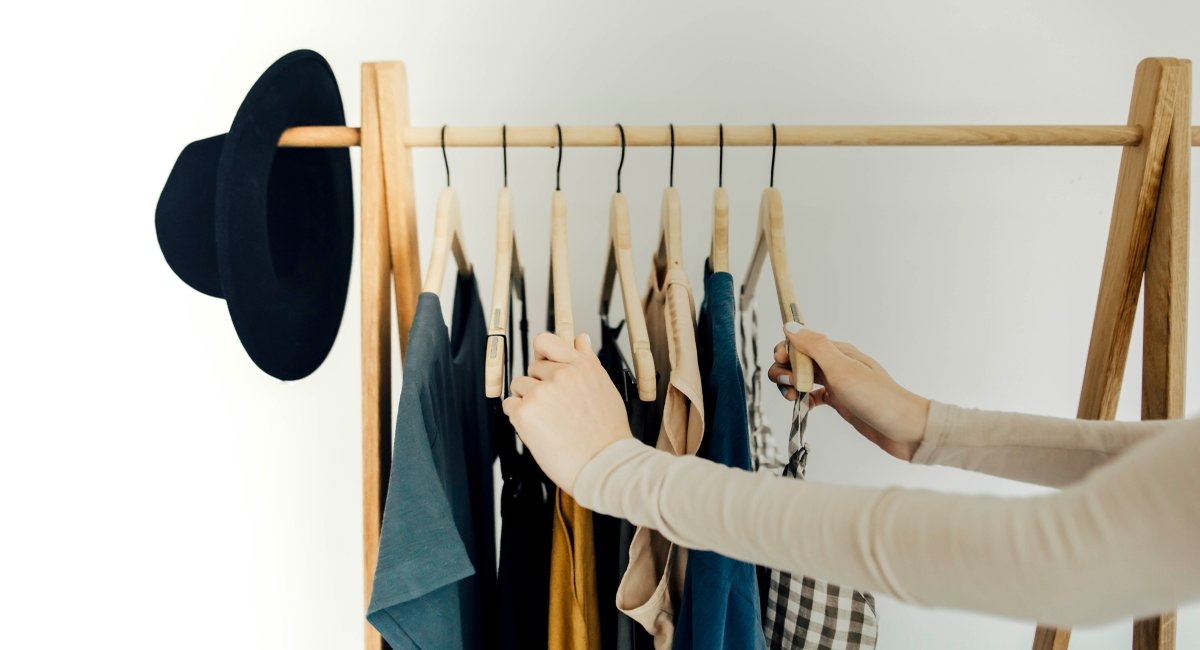 Most startup fashion brands producing in the US find themselves paying a premium for the convenience of keeping everything stateside. Overwhelming material and production costs can stall a new fashion business from the start.
By looking through a global lense you can begin to address many of these cost concerns. International sourcing can seem immensely overwhelming if you are just getting started and many brands are not yet ready to start producing thousands of units overseas. But, by assessing the cost of certain components or your production, you can think strategically about what is causing the most strain on your margins and address those issues individually.
Importing materials yourself is one way to considerably decrease your product costs and it may be easier than you think. Let's walk through these steps together so you can decide if international sourcing may be right for your brand:
Determine if You're Ready
An international sourcing strategy is ideal for brands that have produced a collection or two and have actual customer sales data to work with. When your consumer purchases they are voting and showing you what they are looking for in your brand. You see what sizes and colors they like, what fits they prefer and how much they are willing to spend. You learn which fabrics resonate with your customer and what you should be planning back into your next assortment. This priceless information provides a framework for what to start sourcing internationally and ultimately for how you can grow your brand with lower risk.
If you are just launching your brand, consider international sourcing as a future growth strategy. Identify now what the high costs are for your business and what you need to learn from your first sales. This will keep you focused on learning through the customer how to drive your business toward success.
Identify Profit Roadblocks
Production and material costs for startup brands can be a dealbreaker. It makes sense to start small and produce low quantities at the start but this approach leaves little room for making money. There are only so many levers you can adjust to bring down costs to hit your profit goals.
By diving into the details you can drive profits by looking at each component separately. What are the production costs that stick out for you? Many times it comes down to only one or two components that are driving your costs higher. Identifying and addressing these specific roadblocks can have a dramatic difference on the profitability of your business. Importing fabric is a great place to start for lowering costs. Because it is the main component of your products, reducing this cost can have the largest impact on increasing profit.
Meet Minimum Order Quantities
When sourcing materials or production overseas the Minimum Order Quantity (MOQ) is much higher. In my experience, fabric MOQs are around 1,000 yards or more. Smaller components like hook & eyes, brand labels, and hangtags, for instance, need to be ordered in much higher quantities, usually around 5,000-10,000 units. For many, these amounts can seem overwhelming and out of reach.
Consider starting with core materials and fabrics that are essential to your brand. What fabrics are being sold in your best styles? What materials could you use for multiple seasons? How can you take something that is working for you and expand it to hit these higher order quantities? Another strategy is to think about multiple collections and how you may use a certain material or trim throughout the next year.
It can also be hard to hit color or pattern printing minimums for overseas fabric. You can work around this by ordering fabric in white or Prepared For Dye (PFD) finishes and having them dyed or printed in the US. This also allows you the option to produce small quantities of new colors for testing.
Do the research. Some product components will only save you a couple of cents to source overseas which may not be worth the time, effort or investment with high MOQs. But some can save you a significant amount of money and those are the materials to target first to increase your margins immediately.
Determine Importing Costs & Logistics
There are different costs associated with importing fabrics that you need to factor into your pricing. One of the main costs of importing is the duty. This is a tax that you pay to import into the US. The duty amount is determined by the product and material or fiber content of the product you are importing. Generally speaking, importing fabric and materials is cheaper than importing assembled garments. This makes it a great way to dip your toe into global sourcing first without going all-in.
Shipping and logistics are the other costs you have to account for. Along with physically shipping the goods, there are costs like fuel surcharges, bond fees, and docking fees. Although many of these fees are nominal, I suggest working with a full-service global logistics partner who can guide you through the process, provide you a detailed quote and get the product delivered to your door.
Plan enough time into your production schedule to ship the goods from overseas. Shipping by sea is the most cost-effective method and takes approximately 4-6 weeks to get from port to port. You can always ship by air but this is very expensive and eats into the profit you are gaining by sourcing overseas.
Controlling costs equals a more successful business and more money in your pocket. Understand the specific costs that aren't working and know that you have options to bring those costs down. The world is at your fingertips.
Don't hold yourself back. Thinking globally offers you so many options for success. Be strategic early to create a long-lasting profitable business.
You can do this!
Guest Post: Alice James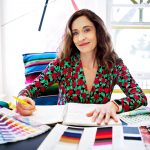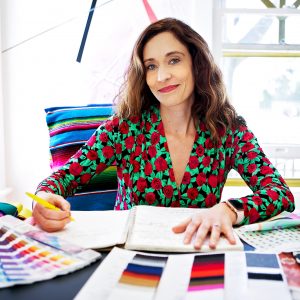 A fashion industry leader, Alice James is currently an Advisor and Project Manager for emerging fashion brands. She specializes in helping ambitious entrepreneurs navigate domestic and international fashion production and source and produce effectively while staying focused on maximizing revenue for long-term success. You can find her at alicejamesglobal.com.