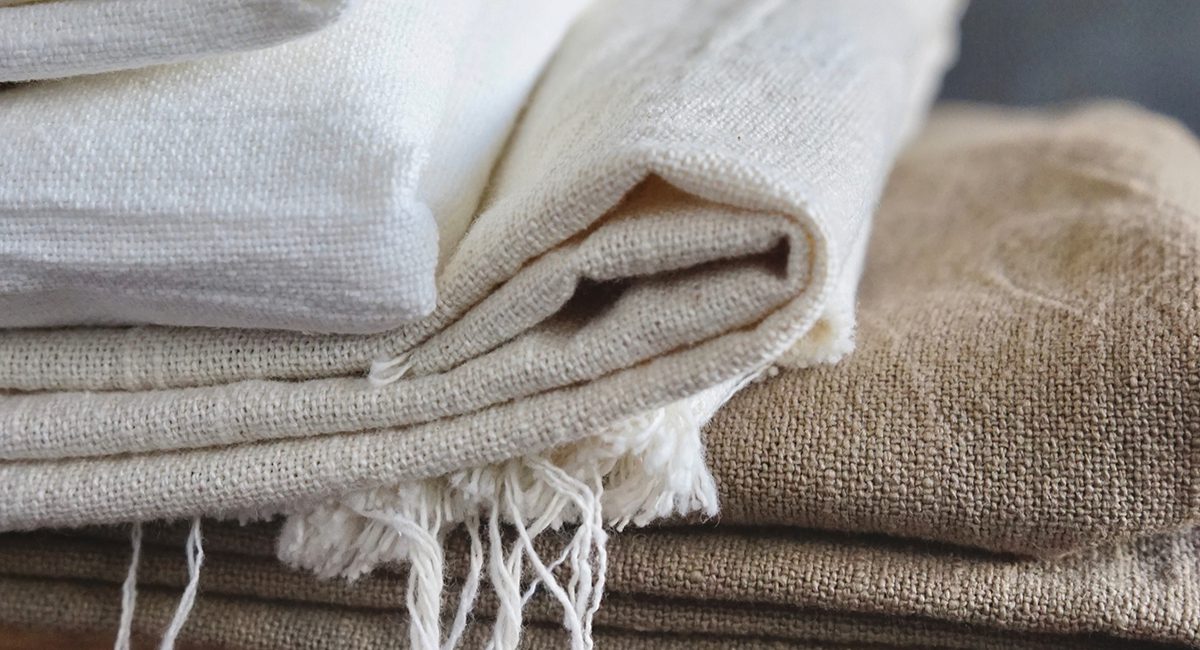 Sourcing the right fabric is a critical part of ensuring that your designs meet your specifications and plans. You want to make sure that you choose the right fabric–after all, you don't want to select a damask fabric when you really need organza or flannel, since each has its own unique properties and purposes that make it ideal for specific projects!
So let's review some important information when it comes to fabric sourcing in for your designs.
Steps for fabric sourcing
Are you ready to start sourcing fabrics for your brand? Follow these key steps.
Determine your specific needs. Make sure you're as clear as possible about your budget and the specific design you have in mind.
Do your research on the market. Get a feel for the expectations you should have, including reasonable pricing.
Collect samples. You want to test samples of the fabrics you need so you can get a feel for how they will fit into your designs. Conduct tests on abrasion, stretch, and quality to ensure that your sample meets your needs.
Ask key questions of suppliers to be sure that you have the same vision and requirements. See below for what these questions should be.
Negotiate.
Monitor your sources over time to make sure that they continue to deliver on your expectations.
Create a backup plan so that you can maintain a steady stream of fabrics for your manufacturers.
Questions to Ask Suppliers
As you decide which supplier to use for your fabric, ask these critical questions to get a feel for whether you have chosen a supplier that will fit your needs.
What are the minimum order quantities for the types of fabric you're interested in? Many manufacturers will have clear order minimums. If you're ordering a small volume of a specific type of fabric, it may not fit within those requirements. Sometimes, those minimum order quantities will include several hundred yards of fabric, which may be more than you want to order as a beginning designer. Make sure you choose a supplier whose order minimums fit your needs.
What are the maximum order quantities for specific fabric types? When it comes to specific prints and patterns, manufacturers may have specific order maximums that you cannot exceed. Make sure you carefully consider whether the manufacturer's order maximums will fit with your ongoing needs. This occurs more with handprinted or hand woven fabrics.
How long will it take to have your fabric produced and delivered? Understanding lead times is a critical part of maintaining your timeline and schedule. Keep in mind that if you need hundreds of yards of fabric–or more–the manufacturer may not have that amount premade and on hand, so you will need to factor in manufacturing time before you can expect your order to arrive.
Will you be able to easily place repeat orders for your fabric? Keep in mind that manufacturers may discontinue certain supplies at their convenience and according to their needs, not yours. Talk to your manufacturer about dye lots, how much inventory they keep on hand, and when they are likely to discontinue any specific fabrics you may have sampled.
What does pricing look like for your fabric? The smaller the quantity of fabric you order, the more you may have to pay per yard of fabric. However, as a beginning fashion designer, you may need those smaller lots to help you make sales on the right timeline as you get your business off the ground. You may want to discuss wholesale or tiered pricing as well as any other needs.
What is the width of the fabric? Remember that many fabrics may come in different widths, which may change your ordering needs. Clarify this with your suppliers up front so that you can check to ensure that your supplies fit your needs and you're able to get the right amount of fabric for your designs. Note that fabric prices are based on length, not the width, so you may need to carefully track exactly how much fabric you will really need for your designs.
How to Source Fabric at Trade Shows
Trade shows are a great place to source fabric. However, make sure you know what to expect.
Take along a camera so you can take pictures of any fabrics you can't get samples or swatches of.
Be positive and approachable so you can speak with sales representatives.
Take plenty of swatches.
Ask any necessary questions about the fabric, including pricing and width, on the spot, when possible.
Common Mistakes When Sourcing Fabrics
As you source your fabrics, it's critical to keep in mind the mistakes that many designers encounter in the process.
Failing to create a lay of your designs so you know exactly how much fabric you need. Over-ordering can lead to waste and unnecessary expense, while under-ordering can create unexpected delays and higher costs in the design process.
Failing to ask about fabric width. Often, designers do not realize that a fabric is narrower than anticipated until they have it in hand.
Failing to test the fabric before ordering. You want to know how the fabric will feel for your consumers when it's actually on and how it will wear over time.
Neglecting to consider order quantities when sourcing a fabric. If the manufacturer cannot produce adequate quantities or has a higher-than-anticipated order minimum, it can impact your order.
Spending too much time on the search for the "perfect" fabric. There are usually a lot of options out there that will give you a great final product. When you find one that meets your essential needs, including continuity, order minimums, and budget, it's important to select one and get started on the process.
Neglecting to answer the right questions early in the process. You don't want to get attached to the perfect fabric, only to discover that it doesn't really fit your needs when it comes to order minimums, continuity, pricing, or other key factors.
Are you ready to launch your fashion business? Whether you have no experience and are interested in figuring out how to get started or you're ready for advice that will help get your fashion brand off the ground, register for our webinar today.