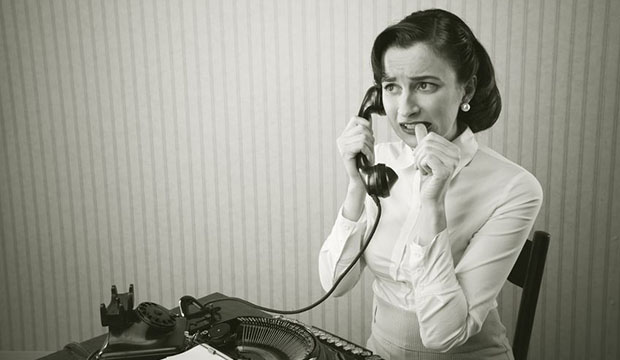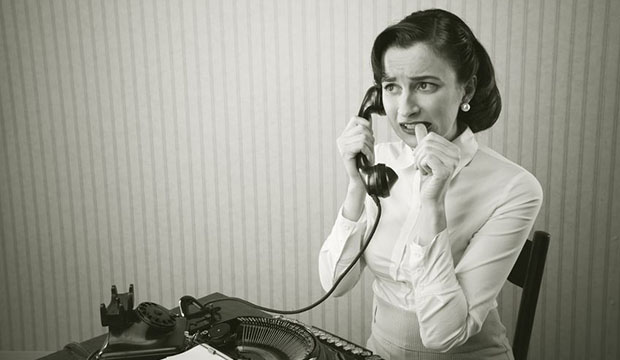 As the founder of your company, it is your job handle challenges. Businesses (especially new ones) face challenges every day; and it's important to not only deal with them as they arise but also prepare for them as much as possible, and learn from them after they happen.
How To Handle Challenges in Your Fashion Business
Anticipate Potential Challenges
Even though a positive attitude is a must for running a business, it's important to be able to imagine all the possible scenarios that could come up with each new project or undertaking that's happening. Essentially, you need to ask yourself the "what ifs" in order to make sure that you're prepared for things not going as smoothly as you so painstakingly planned for.
This is another reason why it's so important to be aware of the world around you, outside of just the latest collections on the runway. What's happening in the economy, what's happening in global news, what's happening with your competitors, what's happening with new technologies that are succeeding or flopping, even the weather…  all of this has the potential to impact your business from design and production to marketing and sales.
When putting together your plan for each new collection or for your new website, or any other business project, be sure to include a list of all the things that could go wrong so that you can have a "this is what we'll do if…" for each one.
Can you imagine if your latest collection was so well received that you ran out of inventory within days?!  Yeah, great problem to have but what about having to tell your remaining stockists? Or potential new ones?  There's now an "unpreparedness" associated with your brand.  So have a plan. Talk to your suppliers and manufacturers.  How quickly can you get more inventory?  Do you edit the next run of the collection in order to ship more quickly?
Or what if buyers aren't banging down your door for your latest collection? What then?  Do you have e-commerce on your website?  Do you have a killer marketing plan to help you sell?  Do you have a list of potential places to hold a pop up?
These are the kinds of things you need to think about before the problem arises. So plan each scenario as best as possible and communicate it with the members of your team.
Anticipate the Big Fat Challenges that You Hope Never, Ever Happen
This is a little scarier because it involves thinking about the big fat problems that could make or break your business. What if your manufacturer closes down?  What if your go-to fabric supplier increases minimums to an unattainable level? What if you have been promoting an online sale for weeks and your server crashes due to all the traffic (or even just because sometimes servers crash)?
While you can't possibly think about everything that could happen, getting in the habit of thinking this way will help you face the large scale challenges, should they happen.
Find the Balance Between Optimism and Realism
This is a piece of advice that was given during a CEO Bootcamp and it's a good one.  Take the time to break down and analyze the challenge. Calmly look at what exactly is going on and what you can realistically do to fix the problem.
You need to be honest with yourself about what this problem could mean but not let it bring you down and paralyze you with fear.  In other words, you need to realistic about what's happening and what you can actually do to change it and at the same time, optimistic that you'll be successful in implementing these changes.
The belief that you can make changes that are out of your hands, means you're being too optimistic and lacking a realistic view of the situation. Don't do that.
Make a Decision- Easier Said Than Done
As you handle new challenges, you need to analyze what happened, why it happened, and if there is great potential for it happening again.  Then you need to make a decision. Stay or go.  Whatever the challenge, there will be an opportunity for you to think about what is in the best interest of you and your brand.
So, is this the second or third time your manufacture has missed deadlines by weeks? Have you noticed that your web host has had "server issues" on several occasions in the last month?  Or maybe it's just the first time but you're nervous about when it will happen again.
It's important to weigh the situation and decide if each challenge is something you can better prepare for with a backup plan or whether you need to make a major change in some aspect of your business.
Handling challenges in your business can be overwhelming and scary.  But, in deciding to start your own business, this is what you signed up for. But you don't have to do everything alone.  A lot of this can be learned by connecting with others in the industry that have been through the same things. You can learn so much from each as business owners, and open communication, collaboration, and sharing is important for everyone's success.
Want to be a part of an awesome and helpful fashion community? You can do just that right here.