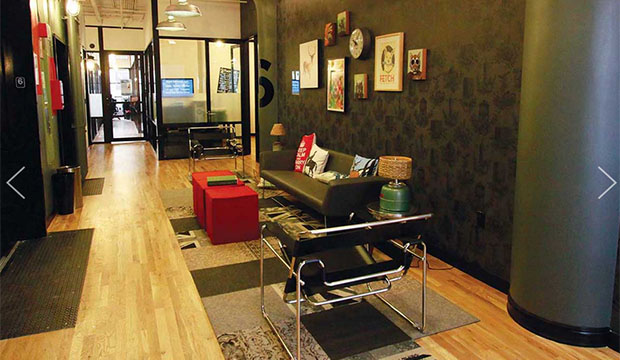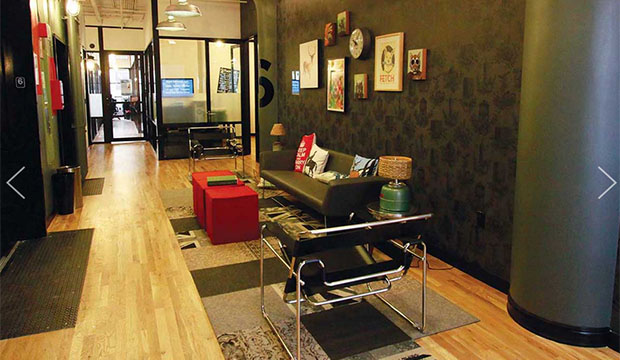 Last week we shared some Tips for Running Your Fashion Business from Home. While this often is the only option for very early stage emerging designers, some of you are now or will be very soon, ready to move into a work space.
Most of you will consider renting your own private studio space, and that definitely has its advantages. But there are a lot of good things that can present themselves if you decide to set up shop in a co-working environment instead.
Top 3 Advantages to Running Your Fashion Business from a Co-working Space
Cost: As a designer just getting started, cost is almost certainly one of your top concerns in any big decisions you make for your brand. Co-working spaces are therefore a great option where work space is typically cheaper to rent than traditional office space or private studios.
Access to Many Resources: Another great benefit to most co-working offices are all the resources that come with your membership. Which, by the way, can end up saving you quite a bit of money. Depending on the space, these might include everything from printers and scanners to snacks, coffee, professional meeting rooms, and networking events.
Your Co-working Space Co-Workers: You have potentially a lot to gain from working among other talented professionals, both within and outside of the fashion industry. Opportunities, offers of assistance, and sparking of ideas often present themselves just by being around other people who are doing cool things.
Ready to begin your search for a co-working space? Here are a some important things to keep in mind.
Budget: Before you begin looking at co-working spaces, set a concrete price ceiling for yourself. Once you start exploring your options, you will get a better feel for the offerings and resources within this price range. From there, you can assess whether it makes sense to scale your limit up or down based on your specific needs.
 Travel time to/from the space: Although this might seem like a pretty standard consideration, if you're a designer who will be transferring a great deal of your work to and from the office, the convenience of a closer option might be worth an additional cost. Especially if your commute involves public transportation, limiting the time from home to the door of your office might save you a lot of time and pain.
The Community: As much as your focus will be on your individual work, it's important to carefully think about the kinds of people you will work alongside and how they will affect the overall work environment. Ask yourself which would be more valuable: Working among professionals within a similar industry, whether its fashion designers or people in a creative field, and exchanging ideas and inspirations. Or, working among people within entirely different industries; the exchange of information and resources that you share with each other could be exactly the thing your business needs.
Private Offices and Conference Rooms: If you spend large portions of your day networking, building awareness for your brand, or communicating with retailers and customers by phone, it will be important to choose a space that has multiple private offices and phone rooms from which you can make frequent calls. When you visit the space, ask some of the professionals already working there whether they have difficulty finding an open room or booking time depending on office protocol. Many co-working spaces have specific rules about taking phone calls in the general office space, to prevent frequent disruptions.
Configurable Seating and Team-Friendly Set Up: If you are working with a team, finding a space that allows you to maintain a comfortable workflow and good communication is key. You will want to explore options with open meeting spaces, those with conference rooms, move-able desks, community seating, as opposed to those with individual desks and cubicles.
Bonus Features // Friendly Community and In-House Events: For some start ups, the sharing that happens within the co-working space is one of the greatest draws. If you choose the right space of similar work-minded people, sharing everything from your ideas to your work struggles can be incredibly beneficial. In addition, some co-working spaces will host in-house networking events or fun activities to help you connect with the people you are working alongside on a daily basis as a way of creating an open office culture. As a designer and entrepreneur you can greatly benefit from this kind of engagement; focus on choosing a space with this kind of culture between its members.
What are your thoughts on working from a co-working space vs. a private studio space?