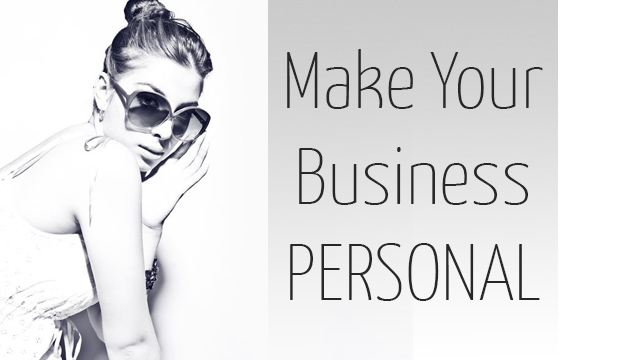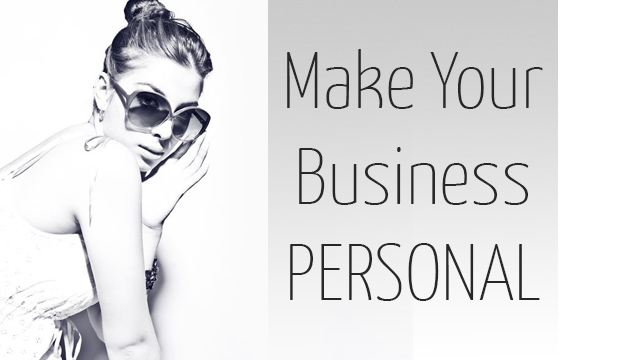 As an emerging fashion brand, it's difficult to find ways to stand out. But in such a saturated field, it's the only way to succeed. What some emerging designers tend to forget is that you've actually got many advantages in your early stages of business, one of which is your ability to easily amp up your customer service; adding a personal touch to everything you do.
Last year we wrote about 8 Ways to Stand Out with Customer Service, but that focused a little more on boutique retailers or designers that have a physical space from which to sell.  But how about emerging designers who don't have a store to use to wow customers?
4 Ways to Add a Personal Touch in Your Fashion Business
Offer Office Hours: how great would it be if your customers could get to know you more?  Wouldn't it awesome to get to know them, give them feedback on looks, answer questions about your collections?  Why not  make yourself a available for a short period of time once or twice a month for a live Q&A via Twitter or Facebook? 
Shine the Light on Them a Little: one of the most popular types of image on Instagram is the selfie. To some of us (myself

 included) this word makes you cringe a little.  But guess what, it's not about you, it's about your customer.  And many consumers love to show off their latest looks and purchases. Why not take the time to feature those who are sharing your work?  

Rather

 than haphazardly "regramming" when you come across someone who is wearing one of your pieces, promote the idea.  Slap a hashtag on the concept, encourage your customers to share, and place a feed on your website. Maybe tie a monthly or seasonal contest around it.  It's amazing how 

something

 

like

 this, though it's helping you grow brand recognition, is really effective in making your customers feel special. 

An Extra Special Thank You: a hand written thank you note. I realize that you're rolling your eyes right now and making the "duh" face.  Yes, we've all heard about the importance of a hand written thank you note. But when you write the note, are you taking the time to write a little bit more than "Thank you!"? As your brand grows this may not scale, but while you can, consider personalizing the note a bit, maybe suggesting a way to wear the piece or inviting the customer to show you how she styled it via Instagram.  Whatever.  Just try to make it a bit personalized and sign your name. Not "- the brand name team". Let the customer know this is coming from you.
A Little Surprise in the Package:

depending on your product, this can be challenging. You can't throw in an extra dress with purchase.  But what about working with a brand that is complementary to yours, and each of you giving the other 

beautiful

 discount cards to place in shipments? Or, depending on your brand, you can go the slightly silly route and add something like a little rubber dinosaur or erasers shaped like cocktails.  It sounds a bit goofy, but it makes your customer remember you and showcases your brand's personality perfectly. 
These ideas are ones that are most easily tailored to smaller brands, so why not take advantage of your ability to truly treat your customers as if they are your friends?