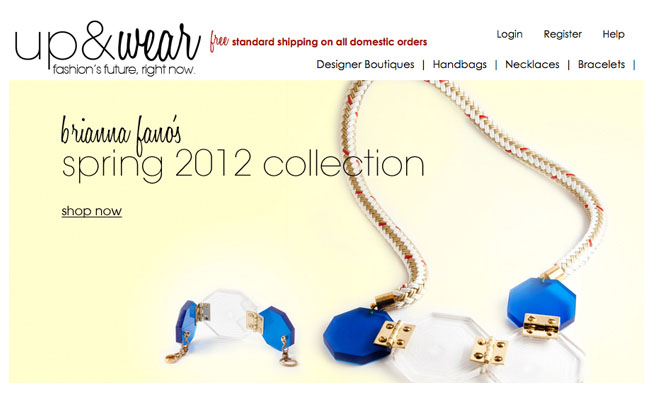 When Jennifer Aesque began thinking about her own fashion company, she knew that she wanted to create a brand that could impact and influence people's lives. She also wanted to leverage the expertise that she and her husband, and now partner, built together over the years as a web developer and accountant working in the online fashion space.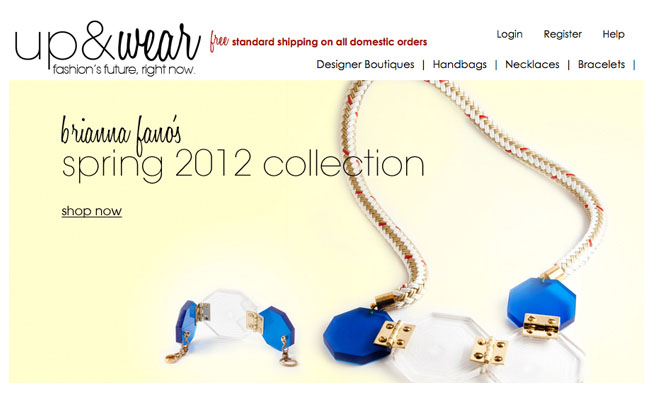 After doing some market research, she realized that there wasn't a site solely dedicated to emerging New York designers and this was a void that could be filled. Being in the fashion capital, she knew these young and talented designers were out there, especially those that came out of the top design schools like Parsons and FIT. That's when the wheels started turning and Up & Wear came to life.
Only a few months old, the sleek and inviting site consists of up-and-coming accessory and handbag designers that are unknown to the masses, but offer products that have a bit of edge and offer something fresh to the marketplace, and of course, put quality first. With a couple of clicks through the site, you'll see just that. Case and point, Jess Rizzuti's Fiona cork baguette or Briana Fano's jewelry collection made of lucite that's contemporary yet playful.
The mission of the brand is to connect designers and consumers, ultimately giving them a platform to grow their brand. For the designer, there are many benefits to the site that makes it less of a balancing act. Up & Wear creates customized boutiques for designers that compliment their own brand image and aesthetic. Designers can share press, lookbooks, videos and provide their story for the world to see. Plus, they handle operations such as orders, payment and customer service along with the marketing and social media, all great features that help make the selling process easier.
What's Next?
Up & Wear is launching one designer a week and has big plans for the future. This includes more categories such as apparel and shoes, social commerce integration and more tools and features like videos for designer interviews and fashion shows.
Interested in the new ecommerce site that's putting the spotlight on New York designers?  You can always show your website or lookbook to become a part of the Up & Wear community. P.S. Don't forget your elevator pitch!
Check out the site at Up & Wear.