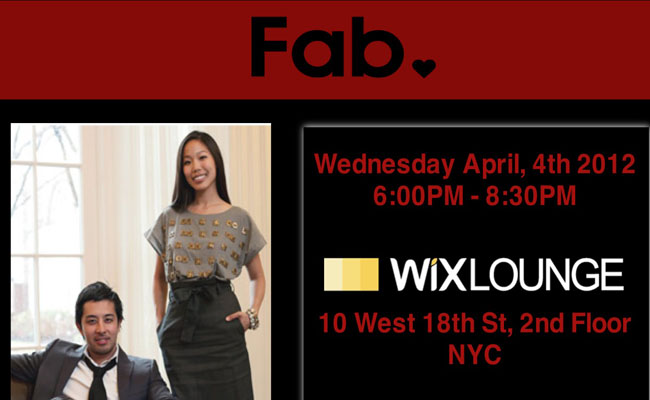 Have you heard about the latest Open Source Fashion Discussion Series?  Always a pleasure to attend and never a disappointment when it comes to learning, discovering, and networking, this month's event hosts featured speaker is Vivian Weng, Director of Fashion for Fab.com and founder of FashionStake, which was recently purchased by Fab.com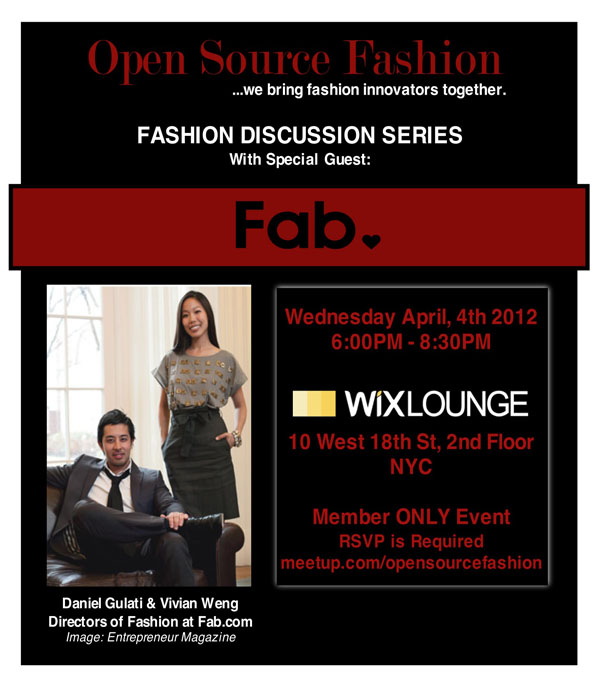 If you haven't heard heard of Fab.com, you need to get with the program….it's one of ( if not THE) fastest growing e-commerce platforms out there.  It's an example to follow; a lesson to learn.
Details:
April 4th
6pm-8:30pm 
Wix Lounge, NYC
The event will have a half hour discussion moderated by OS Fashion, followed by a Q&A session for attendees.
You can RSVP right here. Your RSVP includes Beer & Wine.