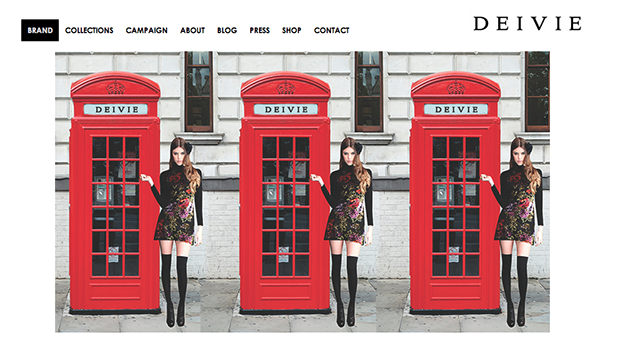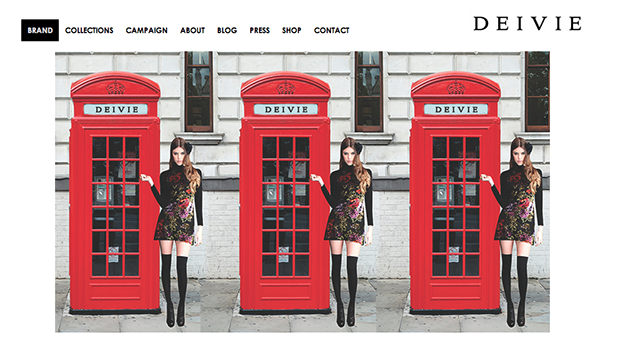 Christina Mannino, designer and founder of DEIVIE a NYC-based womenswear and accessory label, offers "electric fashions for irreverent socialistas." This eclectic designer spends her days in New York City twirling at concerts, sunbathing in Bryant Park and strolling by the window displays at Barneys.
Mannino started her career in the fashion industry working in corporate buying and marketing, but after four years of hard work, Mannino fled back to her creative roots more business-savvy then ever. Learning from some of the best fashion icons such as Zac Posen, Anna Sui and Loeffler Randall to name a few, Mannino knew what it would take to make DEIVIE a label to beat.
Living and breathing the mantra "BE ELECTRIC," designer Mannino creates collections with luxe fabrics and punchy details that are playfully beautiful. All of DEIVIE's pieces are for a woman similar to Christina herself, a woman who understands and appreciates that fashion is meant to be amusing and not boring.
Check out our interview with designer Christina Mannino who shares fantastic and invaluable information about building an emerging fashion brand.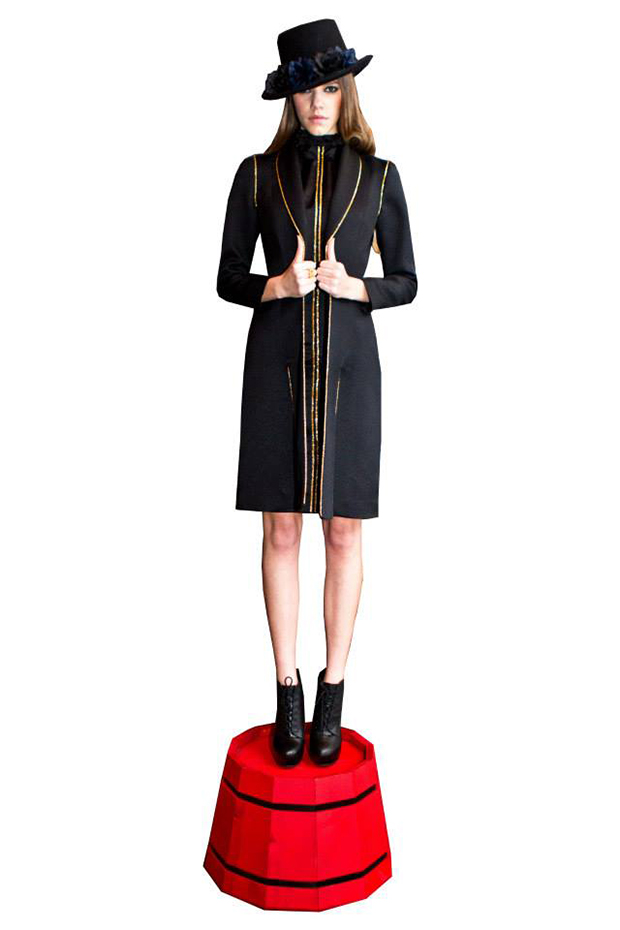 Your tagline is "Electric fashion for irreverent socialistas." Tell us a bit about how you identified "your girl" and how your focus on her has helped to grow your business.
Honestly it took me a little while — about a year — to truly identify my girl, or at least to strip this girl down into something translatable.
The issue was that I wanted to design anything and everything I myself would wear — from evening wear to day wear to social wear… and that is all just too much for a small collection starting out.
The key is to focus on an element or simplified version of your muse and build a lifestyle brand around that slice.
Since I had the most fun designing my bolder, more eccentric pieces, I decided to focus on the part of my style and my "girl" that likes to push the envelope a little and I developed this "irreverent socialista" in my mind; a girl who is feminine and alluring but is a bit of a rebellious free spirit who really just wants to have fun and do what she wants.
I have always felt that fashion and dressing up is SO MUCH FUN and think that you can still look sophisticated and chic whilst being colorful and brazen with your wardrobe selections.
Prior to launching DEIVIE I spent a year working in fashion marketing and it was then that I learned how important simplicity and repetition are in building a brand. Since I've determined which slice of my attitude the DEIVIE girl embodies, I've been better able to consistently communicate that vision in both the designs as well as in my social media strategies.
In the past, you've worked for Zac Posen, Anna Sui, Loeffler Randall, and Patrik Rzepski. What are some of the most important lessons learned from those experiences?
At each of those design studios I learned different and extremely important guidelines! Anna Sui was my first internship and it was pretty amazing because she is such a big brand where everything was under one roof — sales, sample making, design – I really got to see how a collection is created while there.
I think the most surprising and most important thing I learned at Anna Sui was to basically stick with what sells — and keep re-using those same designs. I had no idea that designers reissued and reused old patterns and designs in new fabrications for later seasons if they sold well — but I understand now that working with best sellers and not always being so intent on creating something brand new is what makes your business successful and profitable! And it helps the public better identify your "signature" look.
At Zac Posen I learned that dedication is essential in the fashion business — you have to love what you are doing because you will be working constantly. I was there for release of the Spring 2007 collection and following market week and was uber impressed to learn that Zac had a set of weights at the studio b/c he knew he wouldn't be able to make it to the gym during that insane month. Thus, as a designer or Creative Director it is essential to surround yourself with equally passionate people because you will all be working…a lot.
Loeffler Randall was a great experience b/c when I interned there they had just launched RTW (they had been primarily a shoe collection prior) and it was great to see the beginnings of such a prominent brand! Also I loved how the duo behind the brand are an absolutely wonderful and talented couple who built the brand together. The office was filled with warmth and kindness even in the midst of the rush and craziness that is fashion and the down-to-earth attitudes of the top execs and the designer are definitely attributes I aim to mirror in my own studio.
Patrik taught me that you can basically start anywhere — as long as you have the designs, the dedication, and the means to create the samples. He definitely was extremely old school, creating all of his garments by hand himself out of the studio in his East Village apartment — the way many many greats before him began. I was amazed to see how really if you are ready to just go for it — you can make it work!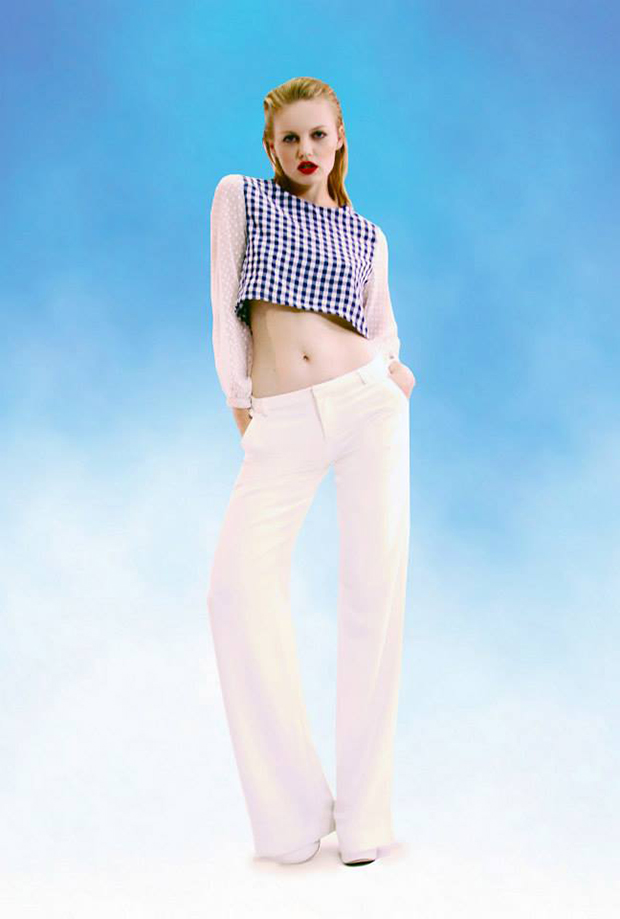 As an emerging fashion label in NYC, it can be difficult to stand out. How have you managed to do just that?
Agree completely it is tough out there — especially in NYC where everyday you hear of a new emerging label. I have been open minded about the brand from the beginning and through advice and input over the past seasons regarding which pieces have been the most noteworthy, I've simplified who DEIVIE is.
I think that is the secret to standing out — having a clear, communicable message about WHO YOU ARE.
You really can't try and be anyone else — if you want to design evening gowns don't try and be Oscar de la Renta. Yes, learn from him, admire him, but figure out a way to put your personal stamp into the brand. I have it easier being a woman designing women's clothing because I design things I can wear — and I think putting that personal energy into your work really helps relay your message…because people don't identify with things… they identify with people.
What have been some of the most trying elements of starting your fashion label? What did you learn from those experiences?
Being more of a creative than a businesswoman, I've found handling the business side of the industry [to be difficult]. Yes having great editorial pieces will get you attention and press — but in the end it's being in more and more stores and upping your distribution that will make you a sustainable brand!
I recently dropped by a showroom and had a really great chat with the director. We were talking about vintage moschino and brands that go even further with the "artistic" side of fashion and he said, "but then you have to ask the question — if it's not being worn is it even really fashion? or is it just art?"
And that is a great point… It is wonderful to be extravagant and have those "oh my" pieces in a collection — that is what the runway and pop stars are for — but in the end you have to think about your work in a way you don't want to — as a commodity. You have to think of "what can I make that will make money for the brand."
What's on the horizon for DEIVIE? Anything you'd like to share?
Actually I am extremely excited to announce that for holiday, debuting 11/1, DEIVIE is launching it's first capsule collection of clutches — they are sparkly, and electric, and perfect for any night out. I wanted to basically pocket the DEIVIE pizzazz into something relate-able to any girl — and even girls who solely where solids and black get a kick out of a punchy bag. Sometimes it can be just the touch you need to turn your ensemble from basic and "wear-to-work" appropriate to exciting and date-worthy. They will run from $100-$285 so will be a stellar way to foxify yourself 🙂