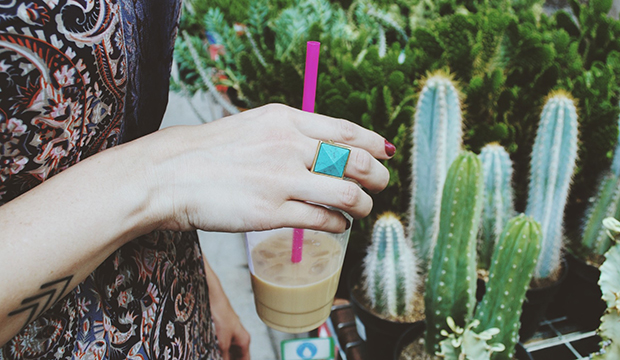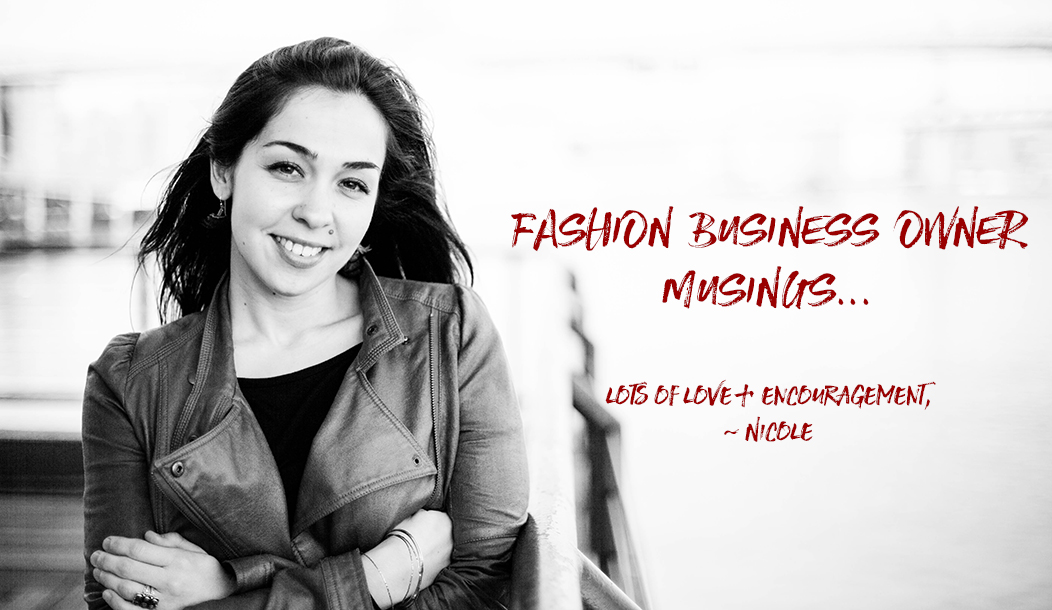 There are a lot of things that we as fashion entrepreneurs have to deal with. Some are great, some are not.
The great-
hustle that comes along with making sales
the point at which you've reached the threshold of what you can handle yourself and are therefore ready and able to hire help
The look on someone's face when they truly love the product you've designed
The not so great-
those early years when you're not yet making the money to hire help
the lack of response from editors you've pitched
the crickets you hear after sending lookbooks to buyers all over the country
All of this is part of the deal you made with the entrepreneurial gods when you shook hands and agreed to work tirelessly to build and grow your own fashion business. These were things you knew you would come up against, you probably even said it out loud: "This is going to be tough, it's going to take a while before real money is being made, but I'm ready to start this."
But there's one thing that, while we may actually know is coming, we rarely think too much about the impact it will have on us when it arrives.
Disappointment.
Disappointment is a bitch. Honestly, it is such a fucking downer.
You're probably thinking that what I'm saying is pretty obvious and wondering why I'm acting like this is so profound.
The reason is because, until recently, I haven't acknowledged disappointment the way I should have over the years of building StartUp FASHION. Instead, when something disappointing happened, I focused on the thing, rather than the feeling.
Meaning, when something didn't pan out the way I'd hoped, I zeroed in on that thing, and felt all bummed out about it specifically. Instead of saying:
It's so damn easy to dwell, which is a problem. Dwelling on something you can't change is a waste of energy and time. So is dwelling on what didn't work with things you can change.
Either way, you're much better off acknowledging that disappointment is all part of the journey and then quickly focusing on one of two things:
This didn't work, I have no control over it at this point.
This didn't work, what can I do differently to make it work?
It's going to fall into one of these two categories. And to be completely honest, I believe that more often than not, things fall into the second category. But either way, decide which one it is and then take the appropriate next steps. Right?
So for example, I've had a few disappointing things happen with the business lately, which I will share with you here.
I made it to the final round of an entrepreneurial program admission process with Goldman Sachs. I really wanted to get into this program. But I didn't. I was so bummed out, mostly because I thought I nailed the interview (obviously, I was wrong). But instead of dwelling on this situation, I told myself that there was nothing I could do about this year's program. I emailed the board of experts who were making the decision, asking for feedback, told myself I'd try again next year, and then focused on the things I could now do every Wednesday for the next 3 months since I would be sitting in class at this program.
Another thing that was disappointing was that I had a team member resign. It was for no other reason than she was balancing several jobs/commitments and something needed to give. I was really bummed about it because I think she's great. But there is honestly nothing I can do about it. So I needed to just move on.
The point here is that we deal with some sort of disappointment, whether big or small, practically everyday. And one way to make it a little easier to recognize it for what it is (inevitable) and quickly make a decision about what to do next.
No matter what stage of business we're in, disappointment never  fully goes away. So the sooner we all realize this and come up with a plan of attack, the better off we all are.
All my love and encouragement,
-Nicole