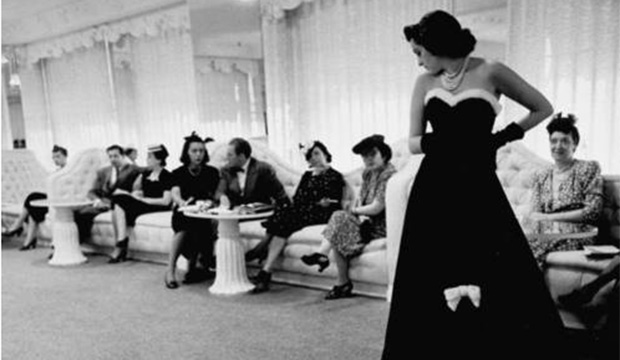 As an independent or emerging fashion designer, few things are more intimidating than trying to sell yourself, and your designs, to a buyer.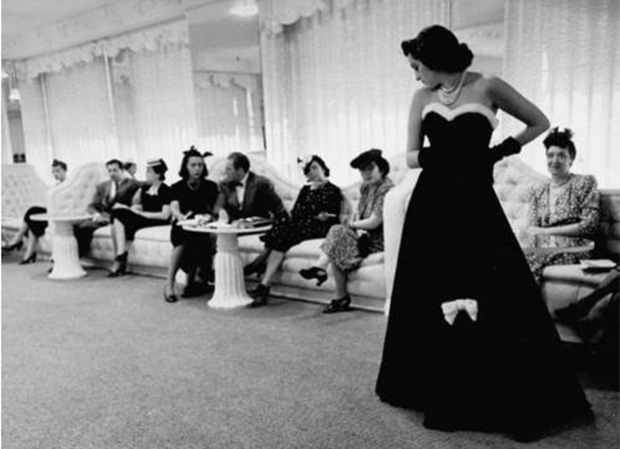 The most important question the buyer will want an answer to is "what's in it for me?"
Will your line speak to current customers?
Will it attract new ones?
Are you able to provide enough inventory for a large order?
Will you be able to keep up with demand if your pieces sell out faster than expected?
Ultimately, how will your line make money for the retailer you're trying to sell to?
Selling into a boutique or small local retailer is a little more straight forward than jumping hoops and going directly to a department store. Starting small, especially with your first few orders is recommended when you're just starting out.
Going ahead with a major retailer as a new designer without, perhaps, all of the kinks worked out, puts you at risk of having to provide enough merchandise to fulfill a large order on time. If you miss the deadline, you may lose not only the business but also your credibility with that retailer.
How do you get your foot in the door at a boutique?
Start by making a list of stores where you feel your merchandise would be a good fit.
Reach out to them by visiting in person to make an appointment for a later date (before or after regular store hours is usually appreciated as customers should always come first) where you can actually present your line to the store's owner or buyer (which, more often than not, is probably the same person).
Make sure you're not dropping by empty handed. Go dressed in your collection and prepared with a business card, a look book (featuring 5 – 10 of your designs and a line sheet with full details about each piece) and any additional information you think will help you to confirm the appointment.
Once you've landed the coveted first meeting, it's important that you arrive composed and prepared. Be polite and professional. Be persistent, but not pushy. This is a sales meeting, after all.
Here are four things to keep in mind when meeting with a buyer:
Bringing 6 – 12 pieces from your line is appropriate for a first meeting vs renting a U-Haul and trying to unload and set up every piece you've ever made.
Ensure the samples are of the highest quality possible and a true representation of what the boutique will receive once their order is fulfilled. Saying to a buyer "this color is off on the sample but will look lighter/darker once you receive it" is not the best way to make a first impression.
When introducing your line, let the clothes speak for themselves. Allow the buyer to look and touch the garments and ask questions as they need to.
Make sure you've done your research before you arrive.  Who is the boutique's target market? What is their average price point? How does their sizing run and how does yours compare? What other lines do they carry? Be prepared to discuss all of these points and reassure the buyer your line is the perfect fit.
At the end of the day, if you've made the sale, treat yourself to a celebratory glass of champagne. If not, it's not the end of the world. Just as not all designer's clothing is made for every retailer, not all retailers are made for every designer, either. Chances are you will hear a few no's before you get a yes, but that one yes will make your journey all worthwhile.