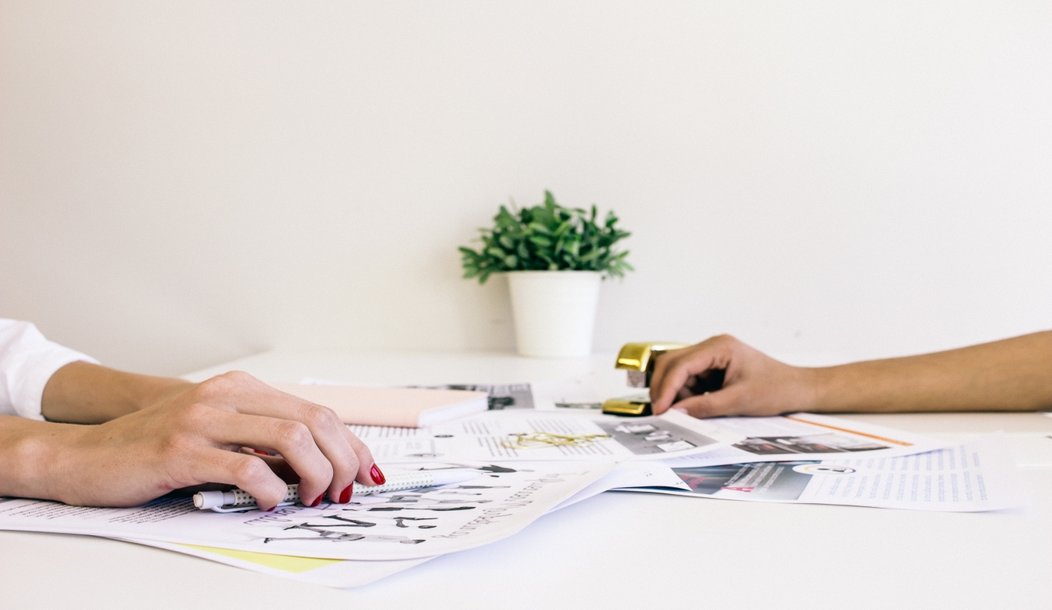 What are Promotional Campaigns, Anyway?
Promotional campaigns come in all shapes and sizes. It can be overwhelming to decide what kind of promotion to offer and when. We're going to walk through how to approach a fashion promotional campaign with strategic thinking, and how to execute it flawlessly.
First off, what exactly is a promotional campaign? It's an important part of your marketing toolbox where you offer a discount or incentive to drive sales. You might have more specific goals associated with each promotional campaign you run. For example, you might want to get your customers to purchase a special edition handbag. Or you might be trying to clear your inventory of the last season's apparel so that you have room to bring in your new line.
Next, keep in mind that you can market your promotional campaign in a number of different ways: social media, email, ads, events, etc. But thinking about it as a larger, integrated campaign will help you keep consistency across those channels so when someone lands on your website, they already understand the message. If you're strategic about it, you'll continue to get better and better at building these campaigns by learning from previous campaigns.
Let's kick off your planning for your next promotional campaign with these steps:
Choose your objective and key metrics.
Of course, your overarching goal is probably to drive sales, but we can probably get a little more precise than that. Are you trying to drive sales from new or existing customers? Are you focusing on a particular item?
Once you choose your objective, this will determine the key metric that you're measuring. Don't forget to keep checking in on this metric during the campaign and afterward so you can measure your success.
Create a promotion that ties back to your objective.
This sounds easy, but you'd be surprised how many promotional campaigns don't think about this enough. You can keep it simple with a standard X dollars off your purchase, or get a little more creative with offering a package deal (buy two stackable rings, get one free) depending on your objective. Let's review a couple of popular promotional offerings and how to think about them.
X dollars off or X% off: These are pretty standard and easy to message. Customers typically know what they mean without the need for a thorough explanation. Before you settle on a campaign like this, you should answer a few questions (and make sure to message them clearly in your marketing, fine print, FAQ) like:
Is it valid for a customer's first purchase only or any purchase?

Is there a minimum cart value before they get the discount? $20 off any purchase over $100, for example.

Are there any clothes you sell that you need to exclude from this promotion?

Is your return/exchange policy any different on items purchased through this promotion?
Incentives (free shipping or free customization): When you don't want to discount your products, you might have other ways to offer value to customers to get them to purchase now. Free shipping (or free 1-2 day shipping) can be a great option.  You might also have a service you can attach for free like monogramming, which is always a popular incentive!
Cause-related promotions: These have become more and more popular in recent years, especially as customers start to prioritize brands that do good. You can contribute to a great cause of your choice, create some goodwill with your customer, and drives sales at the same time. It's a win-win-win! Options here include promotions like "We'll donate a dollar for every tee purchased this week," or the TOMS model of donating one item (shoes) for every pair of shoes that people buy.
Decide where to put your marketing.
If you're looking to reach completely new customers, you might focus on advertising to new audiences and sponsored events. If you're looking to convert people who might already know who you are but haven't purchased yet or your loyal customers, try your social media or email lists.
Think about where your promotion should (or shouldn't) show up on your website or in your store. If it's for everyone, you may want to put it on your homepage as the header, an announcement banner, or a pop-up. If you want to offer it to specific people (for example, new customers from a specific partnership), you might want to have a separate landing page where you direct those customers or keep it in an email that you send only to them
Create your marketing messaging and materials.
As with any marketing, the messaging for your promotional campaign must be clear and concise. Keep it as simple as you can without losing the clarity of how the campaign works.
Here's an easy way to test it: send it to a few friends without context about the campaign, and ask how they would use the promotion. You'll quickly see where there might be misunderstandings or questions, if there are any.
Consistency is key here too. Using the same image, or tagline, or even color scheme, can help your customers navigate the process more smoothly. If they get an email about an offer, click-through and see a similar image with the same tagline on your landing page, it feels seamless and purposeful. It just enhances the user experience and your brand at the same time.
Launch!
Once it's time to launch your campaign, remember to confirm your links work, your coupon code is valid, your incentives are clear, and you can track those metrics that we established while developing the strategy for your promotional campaign. Come back to these at the end of the campaign to review your performance. After testing a few different promotions, you might find that one type works better than others with your customer base.
You're ready to go! What are your favorite fashion promotional campaigns that you've seen from brands or launched yourself? Let us know what's been successful in driving sales for your business.