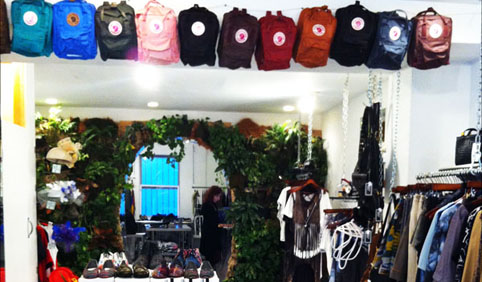 International Playground is rapidly becoming the go-to boutique for those who are looking to shop for unique pieces by international and local up-and-coming designers.  The store is located on Stanton Street, in NYC- a short walk from the infamous New Museum in the lower east side- and the International Playground Showroom is located on Mott Street.  If you looking for new retail outlets (and what designer isn't?!), you may want to check it out.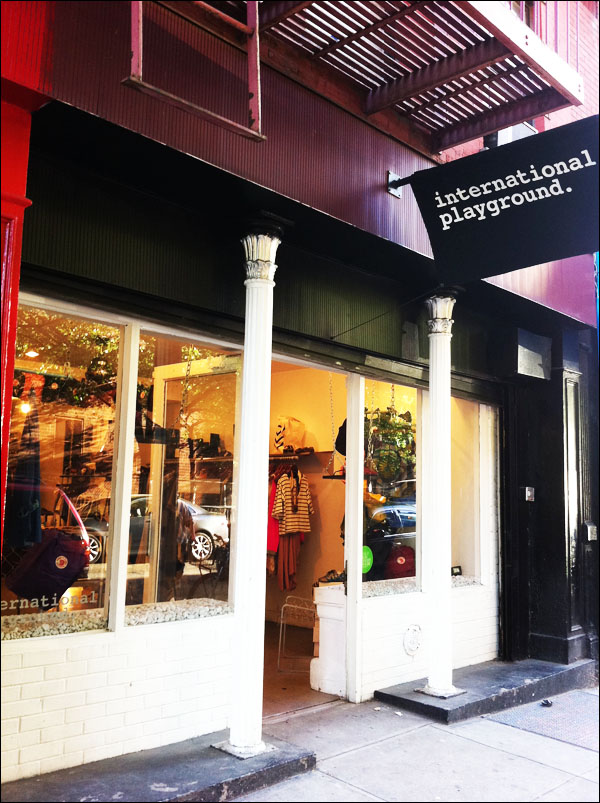 The founders, Johnny Pizzolato and Virginia Craddock, have done an outstanding job in creating series of pop-up events and showcasing at showrooms in various cities around the world. According to the manager of the store, Katie Kester, the most sought-after items at the moment are the Osborn shoes, "people have been flocking over the Osborn shoes. I think that when they see the spring colors and the designs [of the shoes], it draws them into the store," and she adds that, "everybody comes in with their different wants and needs and I feel that we have such a great assortment that everybody's needs get met here."
Here, owner Johnny Pizzolato sits down with StartUp FASHION:
StUF: What differentiates International Playground from the other lower east side boutiques?
IP: I feel like there are a lot of great shops on the lower east side.  What makes us different or what we strive to do is have a real relationship with every designer that we work with in regards to their country, inspiration or experience. In most cases, we've met with them in their city or country or locally in their neighborhood or studio–outside NYC.  It's really important for us to not concentrate so heavily on the everyday NYC fashion experience but have fun. The physical garments are just a representation of the experience we are trying to share with people.
StUF: What designers do you carry?
IP: Mary Meyer, Osborn shoes, Study NY, H Fredriksson, Daniel Palillo, Ruffeo hearts Lil' Snotty, Wackerhaus, Chromat, Upstate, Chris Habana, Fjallraven, Marios, Spratters and Jayne, Vibe Johansson, Carlos Campos, Omar Seluj, KO, Malin +Goetz, Goldies, Pinups, OhWOW books, etc.
StUF: During the selection process of which designers to carry is there a specific 'aesthetic' that you look for?
IP: We know it when we see it.
StUF: What's a typical day for you?
IP: Running back and forth from our showroom to the store.
StUF: You also own the International Playground Showroom on Mott Street in SoHo, which did you launch first?
IP: The showroom launched first and we did a series of temporary retail projects that eventually lead to the store in NYC and then LA.
StUF: If a designer wants to submit their look book for you to review, what's the best way to contact you?
IP: Email! We look at everything.
You can check out more photos of International Playground on our Flickr page!