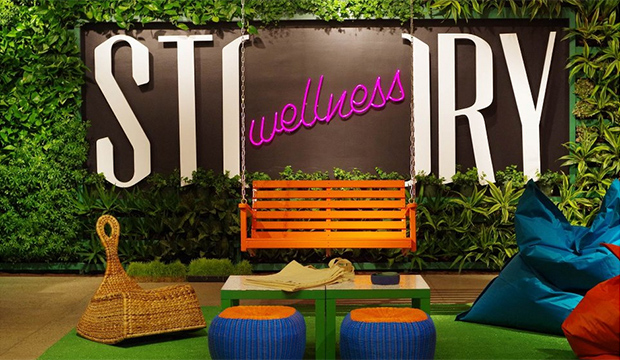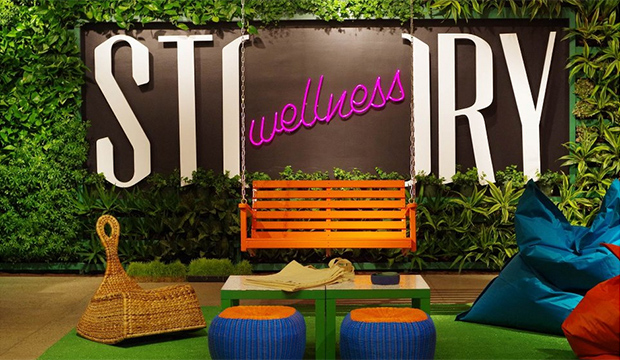 Over the next few weeks, we thought it would be cool to highlight various independent retailers (both online and offline) that are doing interesting things in the retail world.  Whether, as a reader, you are a designer or also a retailer, it's a great way to learn about what's going on in the industry and learn from it.
Our first Independent Retailer Spotlight: STORY
Why it's special:
From the website, STORY is a 2000 square foot store located in West Chelsea, New York City.
It is a retail space that has the point of view of a magazine, changes like a gallery and sells things like a store.
Every four to eight weeks, STORY changes out all of its merchandise, design and fixtures and reinvents the store around a different story-based theme.
In simple terms, it's a magazine that's come to life.
In December of 2011 former retail consultant (who has history at Bliss Spa, TOMS shoes, Gilt Group and AOL) Rachel Shechtman took a chance with a temporary shopping concept she referred to as "A Startup Store Beta" where she sold products that, up until then, consumers could only purchase online from websites like Birchbox and Quirky.
The pop-up wound up being a huge success but she wanted to keep mixing things up. Shortly after, in February of 2012 the next subject would be focused around love and feature the usual love-based things like chocolate and roses and lingerie but also included some unexpected twists like a video booth where customers could record a memory about a favorite first date.
Some people questioned whether the constant change would throw customers off, or discourage them from wanting to come back. At STORY, this certainly hasn't been the case.
Customers look to the store like a journey that they want to go along with. Over 75% of customers will leave their email addresses with the staff in order to be added to the mailing list specifically because they're drawn to the idea of things changing so often and they want to be kept in the know about the next theme.
Why it seems to be working

:

We recently read an interview Huffington Post did with Rachel and this section in particular really stood out to me:
If you think about it, we have our mobile devices, and our iPads, and everything around us, and we get new content every two seconds. Everywhere we look, there's news and there's information. And yet, you walk into a store on a Monday, and you walk into a store on a Friday, and it's the exact same experience. So I think what works and resonates for us, is that we're always changing, even within a story.

We will put in new items in week three that weren't in week one. The truth is that all we're doing is mirroring behaviors and patterns in other parts of people's lives in an experience that no one has delivered yet. And I also think that as people have less time—and the ultimate luxury on the planet right now is time—they want more out of their experiences. In the past, you could compete on price, quality and service. I think what people compete on now is surprise and delight, and the experience factor. For us, I think that's what makes people come back.
In this day and age, when we're seeing so much emphasis put on mobile and online innovation, especially in fashion and retail, it's intriguing to see someone want to go forward with the majority of their focus on a brick and mortar location, without their online component as their main priority. For STORY, Rachel has said that they live and thrive off being with other people and it was really important for them to have a physical place for people to actually come to.
A physical environment that could bring together content, community and commerce.
Everything at STORY has a description next to it, explaining where it came from. Rachel says they want everything here to be a story first and a thing second.
I think the future of retail will always be about consumption. Consumption's not going anywhere. But it will start to change; retail spaces will become more about content and community. People don't just want to go in and buy something, they want to hear a story, they want to learn something.
She also thinks that retail is a huge untapped opportunity for the advertising industry, which is why she's asking companies to sponsor each exhibition at costs ranging from $50-$150,000 per month. Benjamin Moore was the sponsor for the "Color" story, General Electric sponsored "Making Things" and the holiday story was sponsored by Hewlett-Packard and Quirky.
Not only is the space used as a retail shop, but there are dozens of workshops, classes, book signings, film screenings and hands-on demonstrations that happen inside the walls at STORY every month. It's important to Rachel that she feature something that would appeal to a person who is 5 and also a person who is 80, another important feature is that STORY offers merchandise for $5 and $5,000.
We're convinced that the concept of magazine meets retail meets pop-up meets special events is definitely a winning combination.
What do you think about STORY?