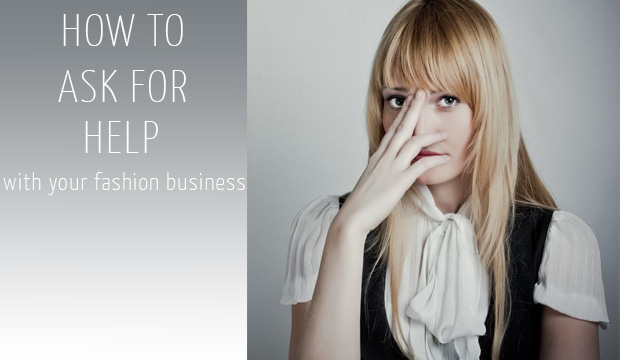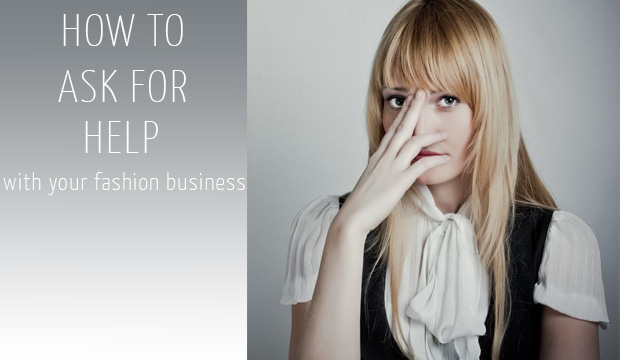 One of the biggest pieces of advice I hear from successful business people is not to be afraid of asking for help. And while I wholeheartedly agree that asking for help is not a sign of weakness, and is actually necessary in the growth of a business,  I think there needs to be an understanding about how exactly to go about it.
Here's the thing, there's a very fine line between asking for help and trying to get access to someone's expertise for free. The time and money that someone has spent gaining their knowledge and growing their network are valuable and it's important to respect that.
How NOT to ask someone for help with your fashion business
Never send an email like this: "I think you're amazing and would love to meet for coffee and pick your brain about what I'm working on".  There's a respected expert in the fashion industry who I once heard say "You can pick my brain if I can pick your wallet".
Never send an email like this either: "I really don't have the money to hire you, but I'm hoping you'll be able to help me anyway".
Oh, and never send an email like this: "I'm starting a fashion business. Will you help me?". 
How to ask someone for help with your fashion business
If you're reaching out to someone you don't know, consider trying to start a friendly working relationship before jumping right into the ask.
Take some time to consider how you might be able to help them; and lead with that.
Support this person in what they do; read and comment on their blog, re-tweet them, share their content, etc.  This is one of the best ways that you can start to build a relationship with someone in the industry who's opinion, insight, and help would be a valuable asset to you and your business.
When you're ready to actually reach out, do so in a way that makes mention of how you've been following their work, what you like about it, and why you'd like to connect via phone or skype.
If you already know the person, send an email asking how they're doing, what they're working on, and let them know to reach out if there's anything you can do to help with any current challenges they're facing.
Respect someone's time and send short, to-the-point emails, not long tomes.
The reason we all need to understand this difference between the right and wrong way to ask for help is that we all, in fact, need it!  And if we're not respectful in the way we ask for it, we won't be successful in getting it.
It's important to remember that a lot of successful people are willing to help others (at least the smart ones are). They too were once in your shoes and relied on the help of others. So don't be afraid to ask for help, just take some time to think about the best possible way to approach asking for it.