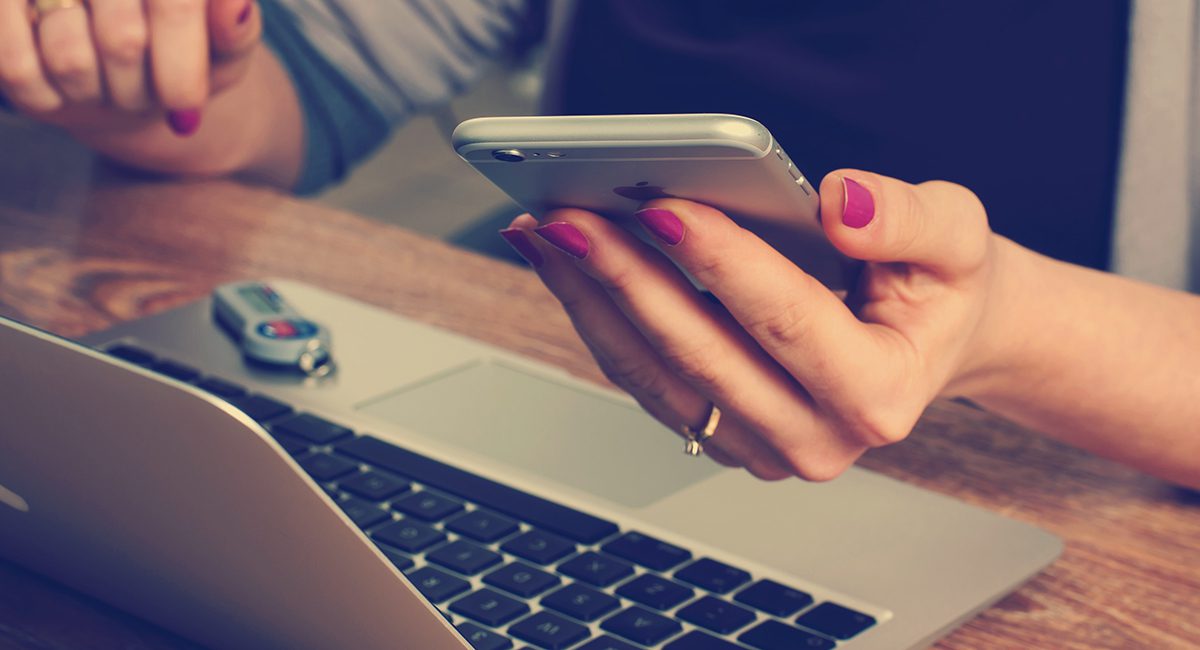 Finding the right marketing combination for your brand is an ongoing process. And SMS marketing might be exactly what you need to add to the mix.
Text-based marketing, also known as SMS marketing, is a powerful tool that has the potential to help take your fashion brand to the next level. Take a look at these SMS marketing tips.
1. Start by building your list
Before you can start SMS marketing, you need a list of customers who are willing to give you their phone numbers and connect with you. Customers may be willing to give out phone numbers for a number of reasons, including:
They want to connect with you and get more offers from and information about your brand
You offer gated content that customers genuinely want, but which requires their phone number to access
They have made a purchase with your brand and signed up for communications to get an immediate discount or other content
As you build your contact list, you'll find it easier to connect with customers who are already genuinely interested in what your brand has to offer. SMS marketing is highly targeted, and often includes people who are already satisfied customers of your brand.
That list can, therefore, be a great launching point for your campaigns. Offering an instant reward for customers who sign up, including an immediate discount on a product, is a great way to encourage customers to sign up for text messages.
2. Offer value with every text
Customers may sign up for your SMS list, but that doesn't mean they'll stay there if you aren't providing value when you connect with them. Customers will quickly unsubscribe from your text list if you send out content that does not benefit them in some way. Aim to offer value with every text. That may mean:
Notifying customers about sales
Sharing information about new products
Keeping customers updated about important events or timelines, including holiday shipping deadlines
If what you're sending out isn't genuinely valuable to your customers, text based marketing will not work because no one likes to receive spammy, useless texts.
3. Keep it short and sweet
Keep in mind that, depending on your platform, some phones or providers may break up your message before it gets to your customer. While you might be sending out a single message, your customers might be getting 3, 4, or more texts.
To help avoid potential irritation, make sure that you're sending out shorter texts. You can use the message to link back to your website, blog, or social media platforms to provide customers with more information, if necessary.
4. Segment customer lists for your SMS marketing campaign
Think about what different segments of your target market you might want to send text messages. For example, you might want to send different messages to customers who have already made a purchase from your fashion brand than you do for customers who haven't yet made a purchase, but who might be interested in what you have to offer.
You might have segments based on specific areas of your brand that customers might be interested in: a specific line they might follow, for example, or a specific type of clothing.
By segmenting your lists, you ensure that customers will continue to get content that is useful and relevant to them, rather than content that might not fit their needs.
5. Be careful about your text-speak
As a fashion brand, you want your personality to shine through your messages. However, that does not mean that you should use complicated text speak, especially if it includes abbreviations or shorthand that all your customers might not understand.
Instead, get in the habit of using text speak rarely, only when it's clear, and when you know that you're considering a common abbreviation that your target market will understand.
In addition, know your audience! If you market your fashion brand to older segments of the population, you probably want to avoid using text speak for those communications.
6. Avoid using all caps
There are a lot of options for increasing personality in your text communications. However, using all caps should not be one of those things. Avoid using all caps in your communications with your text lists, since all caps may sound like "shouting" to your target market.
7. Include images when relevant
As a fashion brand, your designs will often speak for themselves. Using images as part of your text marketing campaigns can allow you to:
Show off new silhouettes and fabrics
Showcase how designs fit on your models
Entice customers to come to your website to check out more of your new designs
Make sure your images display well on mobile devices. Consider sending them to yourself or using an emulator that will allow you to see how those images look on different devices.
Keep in mind that video may not transmit as well, so including a link to those types of content may increase the odds that customers will view what you want them to view.
8. Use call to action buttons that bring customers to your website
Text messages are a great way to encourage customers to check out your products or to come see your latest designs. However, if customers have to take extra steps to get to your online store, they may be less likely to follow through.
When you include a direct link as part of your texts, on the other hand, customers are much more likely to click on that link immediately, which increases the odds that they'll make a purchase.
Increasing your marketing efforts is an ongoing process–and as a fashion brand, your budget is a key part of your marketing. Do you want to increase your sales without having to use expensive Facebook ads? Are you looking for more ways to make the most of your marketing? Check out our free class to learn more about how to increase sales for your fashion brand.