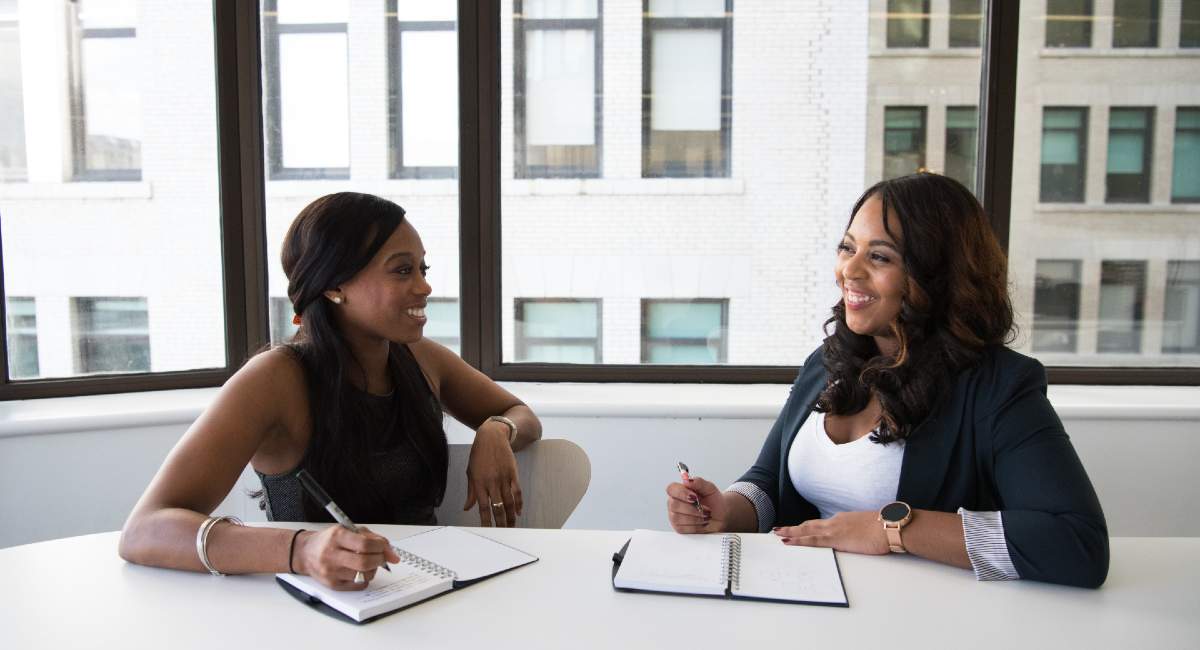 Your fashion brand is growing! This is an exciting time, but it can also be stressful as you may feel overwhelmed by all the things that need to get done. It might be time to consider bringing on your first fashion team member. But how do you know that the moment is right? What role should your first team member fill? And how can you make sure you're hiring the right person for the job?
Fill This Fashion Team Role First
To make your team successful from the start, it's best to build a solid foundation. When you begin looking around at which roles to fill first, think about what will benefit you most in the long run. The point of hiring employees is to free up time. This way you can focus on what you do best – leading an awesome fashion brand.
So who should you bring on your team first? You certainly aren't ready to add top management positions, especially if you're still working with a small budget. Instead, look for an administrative assistant or virtual assistant. It's likely that this first hire will be a contract worker. This saves you money since you won't have to pay for benefits, office space, social security or taxes. But this also means that they may not be looking for something long-term or permanent. However, it's important to hire someone who will stay on board for at least a few months (and ideally much longer!) so they can learn the ropes and you don't have to keep hiring for and training the same position again and again.
This first hire will be your right-hand employee, so look for someone you can trust. You want to be able to turn this employee into a great representation of who you are. Ideally, they'll be someone who shares your passion and dedication to the brand. A person who is well-rounded and a quick learner is perfect for this role. Seek out someone who has strong office management skills, great communication and writing abilities, and the capacity to understand your brand inside and out. You can give them tasks like answering emails, setting up appointments, and making phone calls – all the things that take your time away from revenue-generating work. Someone with social media and graphic design experience can add even more value to your team. They can ideally help you create engaging content and build an eager audience.
Here's When To Start Hiring
You don't want to make your first hire too early in the game. You may not have enough tasks available to get them to stick around and feel connected to your company, and you want to make sure you're at a place where you can afford to hire an administrative assistant. So how do you know when you and your company are ready to expand?
The time to hire is when you start wondering how you're going to get everything done in order to keep growing your brand at a steady pace. If you're struggling to keep up with repetitive duties like answering emails and making phone calls and can barely find time to focus on scaling up, get yourself an assistant! They can help you do research, reach out to PR people, put together pitches, and in general, help keep you feeling sane!
To start, you can bring this person on part-time, no more than 15 hours a week. To attract someone who takes the role seriously, you'll most likely want to pay them at least $15 an hour. A person who is getting paid fairly is more likely to stick around, be available when you need them the most, and be strong in the skills that will benefit your brand.
Find Potential Employees
Finding potential employees can be relatively simple, but finding a talented, dedicated rockstar at a wage that fits your budget is sometimes easier said than done. Post a listing on general platforms like Craigslist, Upwork, or on a more fashion-specific site. People who search these platforms are usually ready to start work right away, and you should have a number of responses within 48 hours. Make sure you post a detailed listing that covers all your requirements in order to get your hands on the best candidates.
Think about if you need someone who can work with you in person, or if you can work with your assistant remotely. Much of what you need, like answering emails, handling social media tasks, etc. can be handled remotely. Sometimes though, especially when you're first starting out, it can be helpful to have someone to connect with in person. If that's the case, Craigslist is usually your best option for finding someone local. Upwork, on the other hand, is a great platform to find remote workers. Hiring a virtual assistant also widens the candidate pool compared to just hiring locally.
Conduct A Great Interview
Once you have a fair number of responses to your post, you can start to narrow down the candidate pool. Just by looking over resumes, you may be able to narrow it down to a handful of great contenders. The next step would usually be a phone interview, followed by an in-person interview (if you're hiring someone local).
In order to make sure that you end up hiring the best candidate, it's important to get a good picture of their work style and personality during your interview. First impressions tell you a lot. How did you feel when you first spoke to the person? Did you click? Because you'll be working so closely with this person, make sure that you have the potential to form a strong working relationship.
Ask them about their experience and give them a few "what if" situations to see how they'd respond in a given situation. Analyze their communication skills and ask them to provide samples (i.e. social media or graphic design projects they've worked on in the past). It can also be a good idea to ask for references from previous managers or coworkers. This will give you a better picture of what they're like on the job.
Once you've gotten through all the resumes and interviews and offer someone the position, it's time to get excited. You've just become a fashion team of two!