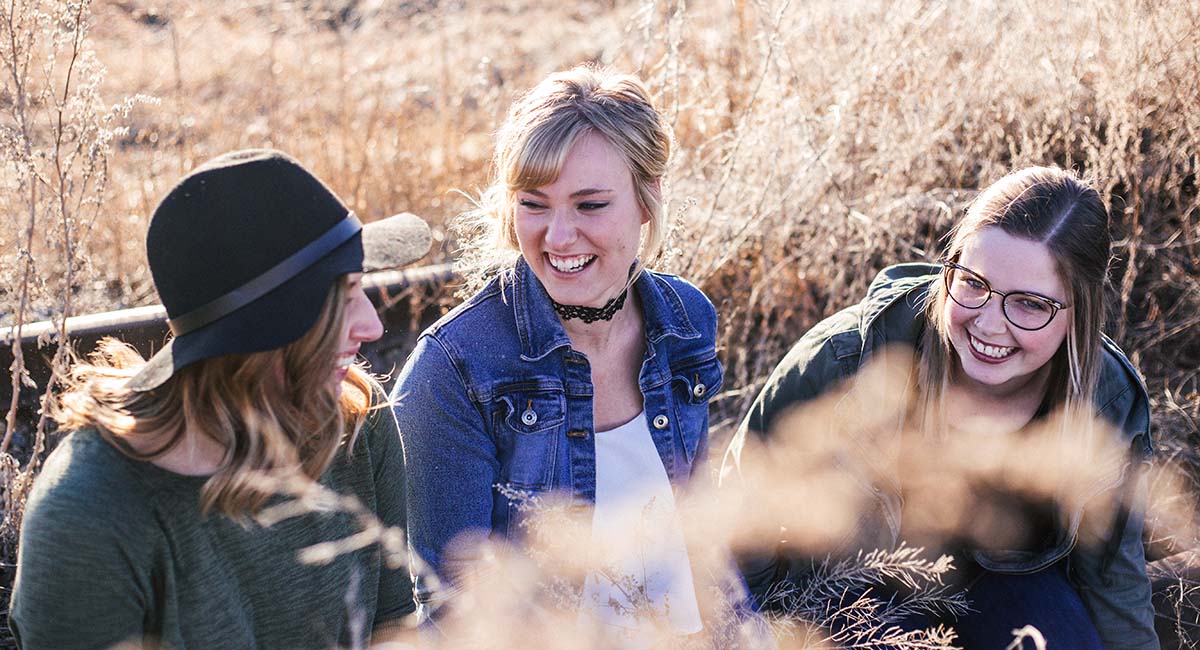 How do you get sales on day one of your product launch (and every day after that)? You do it by making an effort to build buzz for your fashion business before you launch. This way, you're launching to an excited audience. 
Ideally, you want to launch to an audience who already has a sense of your brand and value propositions. But when you don't have a product to sell yet, it can be tricky to come up with creative ideas for how to market yourself and build excitement. Tricky, but not impossible!
We've pulled together a few of our favorite ways to build buzz for your fashion business while you're still in the pre-launch phase. These will teach potential customers who you are, get them intrigued about your designs, and strengthen your relationship with them. Come launch day, they'll be eager to be one of your first customers.
Run a pre-sale
By taking pre-orders, you can build buzz for your designs ahead of time, and (bonus!) gauge demand for your sales prior to launch. Pre-sales are definitely a lot of work — in fact, they're practically a new product launch by themselves. However, the benefits are often worth the extra effort.
With a pre-sale, you can do a test run of your marketing. Test different channels and messages to understand where your customers are and what messages resonate with them. Test pricing and product styles and colors. Find out what kinds of questions your customers are asking before they're ready to purchase, so that you can be fully prepared to answer them at launch.
In addition, running a pre-sale means that you can get your designs in the hands of excited customers before you fully launch. They can help you build buzz and word-of-mouth by wearing your designs and telling their families and friends about you. You'll likely have more customer reviews and more user-generated content to work with to support your brand at launch too.
And finally, a pre-sale will help you do a test run of your logistics, too. Is your packaging well-designed? Is your shipment process efficient? Do you have a customer service plan in place for questions, exchanges, and returns? All these things will come to light once you've shipped out your first batch of pre-sale orders. This means you can get any issues resolved before you launch for real.
Share teasers of the product and behind-the-scenes content
It's often easy to want to keep everything to yourself before launch. You're afraid of showing your mistakes or lack of experience, and that's OK. But keep in mind that when it comes to small and emerging brands, your founder story and your journey can be a powerful asset too. 
Bring your community into your startup journey by sharing the steps along the way. Social media, your blog, or your email newsletter are each a great way to share this kind of content. 
Tell stories about you and your team in the design process, choosing materials, and working with vendors. Don't be afraid to include both the ups and the downs of the journey: when you get a big wholesale order, or when you have to change manufacturers at the last minute. Sharing your decisions and experiences helps make for a richer brand that connects with your community. 
You can keep things fresh with different mediums, like blog posts, photos, and videos. Or you can develop a consistent series that shows a day in the life of your company. For even more transparency, consider occasional Q&As where you can engage directly with your community and get them excited about your launch.
Ask for input
Make your potential customers feel like a part of the team by asking them for input. This can be something simple, like putting out a poll for which colors they want of a piece of clothing, or running a contest to name one of your designs. Instagram Stories is a great channel for asking for input, with their customizable Stories stickers that let you ask questions or put things up for a vote.
Or if you're truly trying to make a difficult decision like where to get your fabrics, or where to get your designs manufactured, consider bringing your community into the discussion to understand what's important to them. 
Once they've had input, they'll feel more involved with you as a brand, and therefore more likely to help you spread the word when you launch!
Build BuZZ Via influencers
Creating a great influencer strategy (and executing it well) is a lot of work. But when you do it well, you'll see that it's an incredibly powerful tool to drive buzz for your fashion startup pre-launch. 
Especially if you're targeting a niche audience to start, reaching the right influencers in that market means having your brand amplified to all of their followers and friends, and being associated with a trusted source. It can help jumpstart your brand when you launch, but will definitely require some pre-launch preparation and relationship-building.
There are a lot of creative ways to build this word-of-mouth before you launch. You could host an event with other brands and invite influencers that are a fit for all of your styles. You could send out samples to a number of influencers before you officially launch, so that they're ready to post and share about your designs right away (or even before you launch, as a teaser). 
Whatever you do, the key is to make sure that the influencers you work with have a very clear, solid understanding of your brand and messaging. Send them sample images, sample copy, and key messages so that they can get inspired to create content that's a fit for you. 
——
How is your pre-launch planning going for your fashion startup? Have you tried any of these tactics, and what's worked best for you? We'd love to hear your ideas on other ways to build buzz for your business pre-launch.