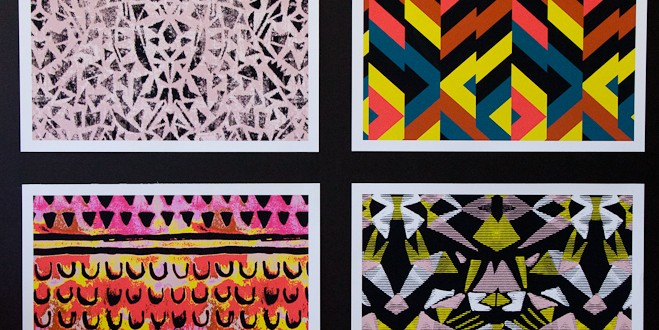 The fashion world is aglow with beautifully printed textiles this season and the trend forecasting that we've been catching is calling for patterns on the runways in the seasons to come.  From tribal inspired to the always-popular floral,and  from playful to sophisticated, prints are everywhere.  And we like it.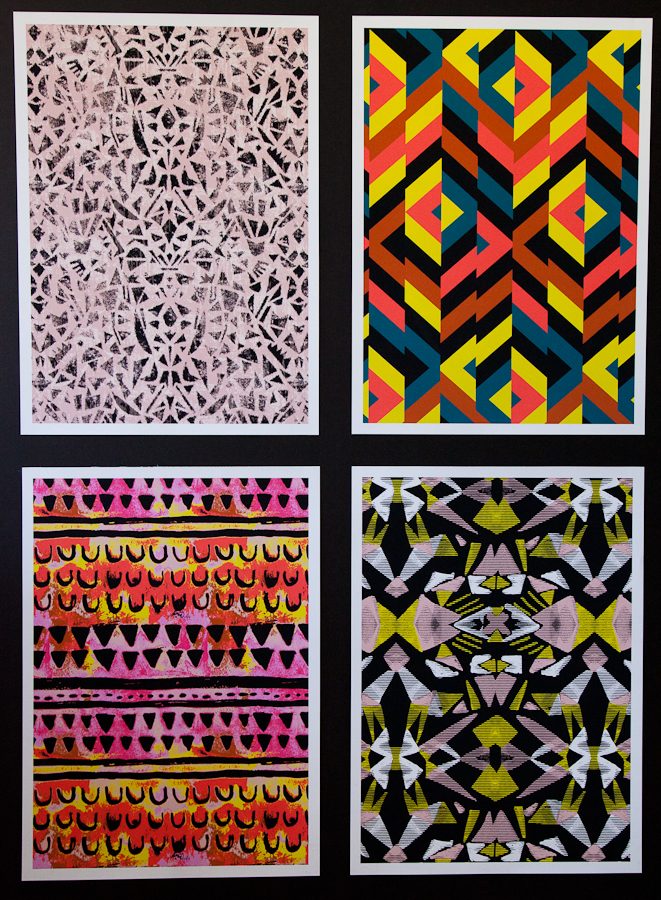 We were lucky enough to spend a few hours with Quinn Christie of Velveteen Prints, Brooklyn's newest Textile Design Print Studio.
Having only opened for business in January 2011, it's exciting to hear about the infant company's quick path to success. We learned a lot. Interested in learning more about Velveteen Print's services?  Here are a few key points:
All prints are created in repeat and come in a digital format,
Pantone numbers are called out and formulated for easy printing (maximum 8 colors per print)
Current clients have included swimwear, activewear, womens ready to wear, stationery, surface laminates
Available prints can be viewed and purchased via the Velveteen Prints website
Custom projects and collaborations are welcome!