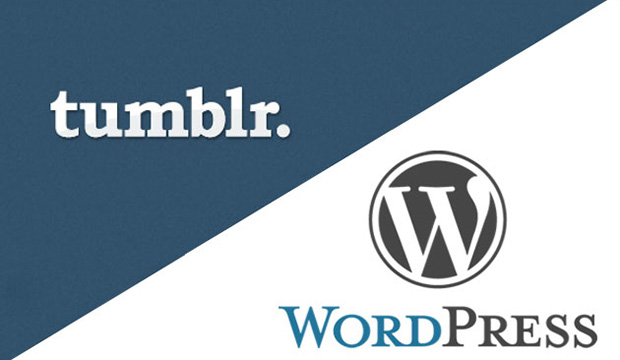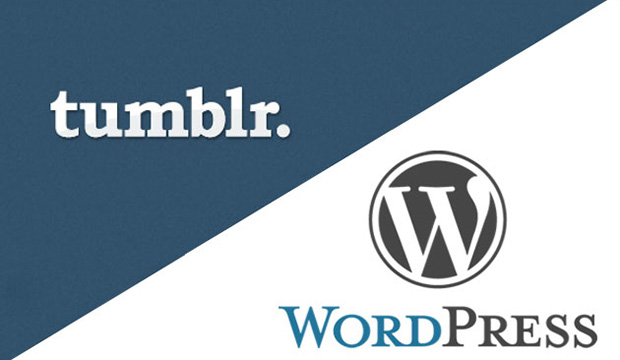 Starting a fashion blog is not always as simple as one, two, three – but platforms like Tumblr and WordPress do help in making it a little easier.
Luckily they are both fairly easy to use and provide many options for templates as well as customization. The tough part is choosing which platform fits your needs and wants for the perfect place to host your vivid content.
Cost 
In short, Tumblr is free and WordPress is not.
However, if you care less about having your own domain used then you could use the free wordpress.com site instead of wordpress.org. This is definitely not advised as there are less options for customization and limited features.
With WordPress.org the cost is not for the site, but for the hosting, design and development of customizing it.
Note: Tumblr cannot be hosted elsewhere. The blog would be hosted on Tumblr itself.
Customization
WordPress is scalable and can be customized with widgets and custom CSS to a full blown out website if desired.
WordPress easily supports widgets and plugins which can be added simply without worrying about hard coding, while Tumblr must be custom coded for similar functionality and plugins.
SEO Optimization
Both platforms are great for SEO as bloggers/authors can fine-tune their posts with keywords and tags and meta data for search.
On WordPress you can add plugins to optimize further. And WordPress can host ads too.
So unless your website, from where you can direct traffic to your blog, already has a large traffic flow it is helpful to have this SEO advantage from WordPress.
Social
While Tumblr required more help with customization, WordPress needs plugins and help for social integration. Usually a widget is needed, while with Tumblr the integration is built in.
For example you can take a picture on Instagram, publish directly to Tumblr, which then distributes to your Twitter and Facebook channels directly. Simple and convenient.
Additionally, rather than creating a community and trying to get people to your blog, Tumblr is already a community; you are joining it as soon as you start your blog.   
Bonus Tip!
If you choose to go with Tumblr – don't forget that there is not a built in comment section. You'll need to add a comment widget like Disqus. Luckily both Tumblr and Disqus make it simple and the steps are very easy to follow.
In the end you need to decide what your first and most important needs are and then determine which blogging platform would be best to fulfill those. Have fun!
Are you a designer with a blog that supports your brand?  Which platform do you use?  Do you like it?