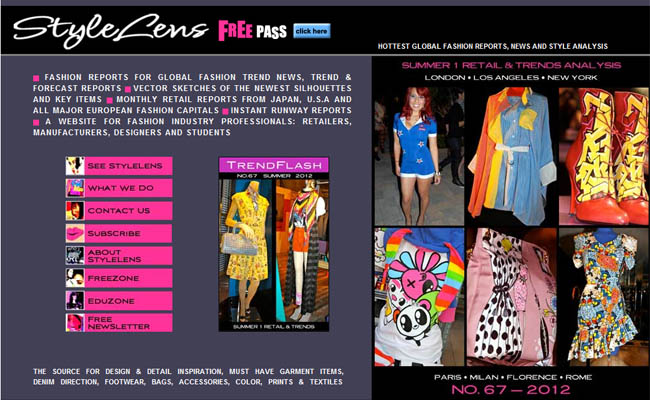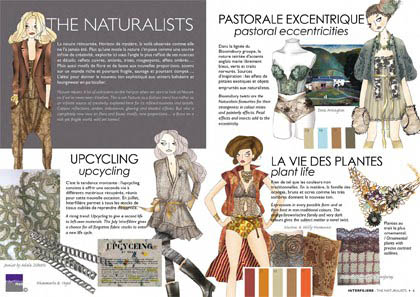 If a designer can get a good handle on what is going to sell in the coming season, they have gotten one step closer to building their brand. But with an emerging designer's slim budget, it certainly may mean that using trend forecasting services is completely out of the question. However, it's time to think again ladies and gents because there are so many ways to use trend forecasting services while staying in or under budget.
As many of you read in my last article, I interviewed forecasting queen Wendy Bendoni of StyleLens and Design-Options. As Wendy  works for two of the biggest fashion forecasting companies, she had some great insight on the variety of resources that beginning designers can use to build and sell their brand. These resources included tradeshows, lectures, books and stalking style blogs and different social media outlets.
To start, it is important to attend as many tradeshows and lectures as possible. Although we know that these tickets and attendance fees can get pretty pricey, many places such as the Cal Mart and Javits Center offer free lectures, festivals and shows. For example, this month the Javits has all kinds of events from the New York Green Festival to the Int'l Apparel Sourcing Show. These events are right on their website for you to check ticket fees, RSVP or just learn about what is going on next. The significance of networking is such a necessity in the fashion industry, making attending events for free even more essential.
In addition to popping up at all kinds of events, reading books is and educating yourself about all aspects of business is absolutely essential. When it comes to trend forecasting,  starting with books is a good way to go because it can help you learn the outlets you should target depending on what area of fashion you are working in. It will also give you the basic knowledge on what to look for when approaching blogs, street style, what is sellable or what to watch out for.
One of my personal favorites when it comes to keeping on top of trends is stalking your favorite social media outlets and blogs. Whether it's Pinterest, your go-to style blogs, Instagram or LOOKBOOK, it is important that you stay up to date with what everyone is wearing and follow style icons or bloggers so you can learn their interests, lifestyle, hobbies, etc.
As each designer is different and has a different type of consumer, it is best to focus on maybe 3 or 4 different style bloggers that you feel would be the perfect customer. For example, some of my favorite style bloggers are Steffys Pros and Cons, Karlas Closet, Flashes of Style and Orchid Grey.
Also, when focusing on bloggers, once you've built your relationships,  consider doing things like product giveaways to see what the reaction of their followers is like because the bloggers followers are most likely your potential customers. do a little rowd sourcing.
With the dominance of Internet resources today, many trend forecasting companies have started public blogs where they post some of their latest projects and reports. Some companies who offer free information are StyleLens which has a 30 minute free pass to their entire website, WeConnectFashion which has opportunities to see past reports, trendstop which has a free trend blog and Polimoda which offers student services that are usually free or discounted.
These resources are for the most part what trend forecasting company's focus on. So if you make the effort to utilize all of the amazing opportunities out there, you can become your own independent trend forecaster.