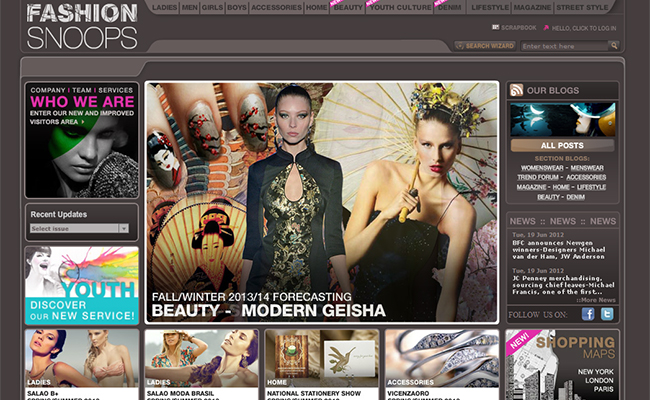 Not too long ago, we shared a few articles on trend forecasting. We interviewed forecaster Wendi Bendoni and told you about trend forecasting services for emerging designers.  Well, today we'd like to expand on that by introducing a leading global forecasting company called Fashion Snoops.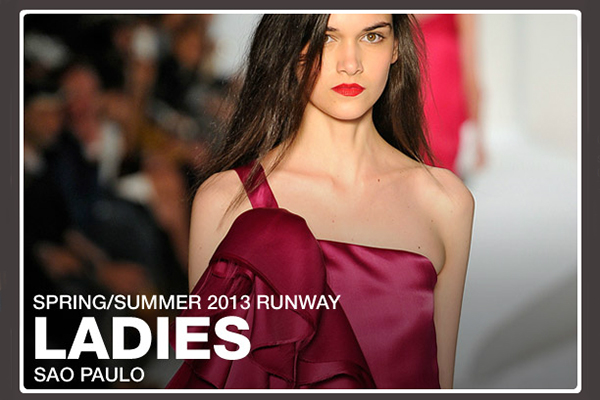 We understand that a lot of you are in the DIY stage of your business when it comes to services like this, but we also know that this is not true of all of you. Some of you are ready to take those next steps and expand beyond a one-person show.  For those people, Fashion Snoops is a global trend research and advisory company and has been using the internet to push fashion forecasting services to a wide array of fashion gurus for the last 11 years.
Founders Lilly Berelovich and Itay Arad built this dynamic website from the ground up using a combined knowledge of Berelovich's fashion design background and Arad's Internet 'geekage.' Being one of the first online fashion resources is something in which these two take much pride.  Everyday they try to teach their creative team, sales & marketing team, and production team that hard work, internet smarts and dedication will continue to bring the company great success.
Fashion Snoops understands that fashion professionals are facing the challenge of keeping up with this extremely fast paced fashion industry and by staying true to their vision, they promise subscribers, "Guidance among the endless amount of information bits." All of the information provided by Fashion Snoops' easy to navigate website is guaranteed to help inspire designers to enrich and expand their labels.
Designers can use all of Fashion Snoops' information to help lead them in the right direction on things like design elements and product development for their own personal labels. Having headquarters in New York and sales offices around the world also helps Fashion Snoops maintain style information that is current in this crazy world of fast-fashion.
With the choice of 6 vertical subscription-based services, designers can get all of their questions answered fast and get their hands on the latest trend information for women's, men's, youth culture, home, beauty, and accessories. Fashion Snoops also provides its users with special focus areas and other complementary services that offer relevant information and make sure subscribers are getting exactly what they are paying for.
We were first introduced to Fashion Snoops at WWDMagic in Las Vegas a few years ago.  They have a strong partnership with the tradeshow and create a fantastic trend gallery right smack in the middle of the Sourcing Show.
If you think you're ready to explore the possibility of adding a service like this to your business, you can check out their website or shoot them an email.