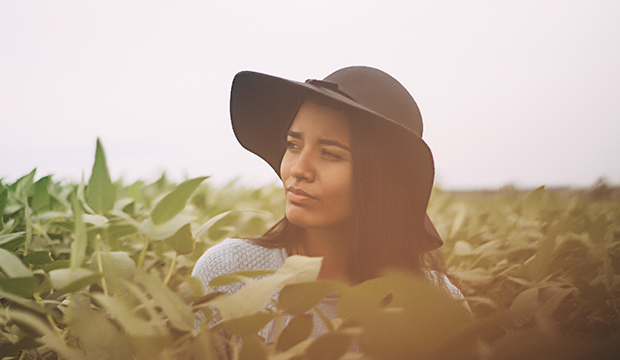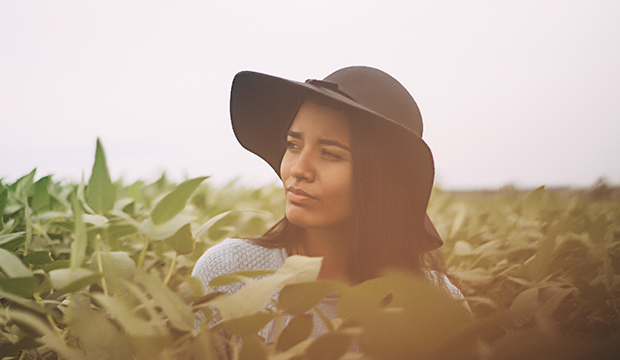 Pulling the trigger to finally put your designs into production is a scary and big step to take.  In my many years as a designer and partner in a fashion design agency, I've overseen hundreds of designs from initial concept through bulk production. I've learned learned quite a few strategies along the way to make sure the development process runs as smoothly as possible, garments are accurately manufactured, and that everything runs on time.
(and possibly even some tears, because yes, you are embarking on what can be an emotionally taxing journey!).
Create an Overly Detailed Tech Pack
I always tell designers that their tech pack isn't done unless it's more detailed than they think it should be. The goal of your tech pack is to be a blueprint of your design, and any factory should be able to create the entire garment from start to finish by following these instructions…without having to ask you any questions.
Your tech pack should include sketches and verbiage that clearly defines the following details:
Tech Sketch

: a detailed black and white sketch with accurate depiction of all construction. Include front and back sketches, and any close ups or angles if those help convey the design.

Construction

: what types of stitching, seaming, finishing, etc is done on each part of the garment (ie: ⅛" double needle topstitch on body and sleeve hems)

Trims

: what is the type, size, color and location of zippers, buttons, elastic, etc (ie: black ½" flat elastic is sewn into the rolled cuff)

Fabrics

: what type of fabric is used and in what location (ie: the body fabric may be different than the pocketing or lining)

Labeling

: what branded labels need to be included and where they go, such as back neck labels, exterior heat seals or embroidery, and hangtags

Colorways / Fabric Maps

: color sketches of the garment and clear labeling of what fabrics and colors go where

Spec Callouts

: measurements of seamline placements, pocket sizes and placements, and any other details like this

Folding / Packing

: how the garment should be packaged, specific instructions on how to fold or hang it and any materials required such as tissue, cardboard sleeves, or polybags

Graded Spec

: if you are providing physical pattern pieces, this is not always required but

highly recommended

. This chart includes measurements of standard garment

POM's

(

Points of Measure

) that are measureable on finished garments and serves as a way to make sure everything "measures to spec". It can be hard to compare finished sewn garments to pattern pieces, and even though you may try the garment on a fit model to tell whether it fits well, the Graded Spec chart serves as a method to check every single POM against a defined measurement and easily spot issues if your product isn't fitting well.

Photos or Physical Reference Samples

: these are optional but can be tremendously helpful to show how you want something constructed or sewn
The list may seem long and daunting, but once you figure out a system of how to get this all into one place, it's really not that hard to put together all of these details. If you need a place to start, get this customizable tech pack template and fill in the details for your design.
Request a Sample / Proto Before You Agree to Bulk Production
Depending on the machinery and the skill of a factory's sewers, production quality can vary greatly. You don't want to choose your factory based solely on the lowest price, but will also want to evaluate how well they can execute your actual design(s).
Ask for a proto or sample before committing to production, and while you may be charged for this, you can typically negotiate to have the fee credited towards the cost of bulk production. This is a very standard part of the process, and if a factory is unwilling to work with you to do this, it's probably a sign you should move on to someone else.
Agree to Pricing, Minimums, Payment Terms and Delivery Dates with Your Factory
When getting quotes from manufacturers, make sure you know what the price, minimums, payment terms and delivery dates are – and be sure you get all of this in writing. Evaluate all four of these factors when choosing the right factory; it may be worth it to pay a higher price if you can buy smaller quantities, or getting an earlier delivery may be a bigger priority.
Make Sure You Know What Type of Pricing You Are Getting

When it comes to getting quotes from factories, not all will provide the same type of pricing. You'll want to make sure you know what the numbers you're looking at actually include (whether you are sourcing overseas or locally in your country).
Overseas factories may provide FOB (Freight on Board) pricing, which includes the cost of making your product and getting it to the port in the country of origin – but does not include freight from that country to you, nor does it include any duties, taxes or insurance. Alternatively, you may get DDP (Delivered Duty Paid) or LDP (Landed Duty Paid) pricing, which is the total cost of making the product and getting it to your doorstep – freight, duties, taxes and insurance included.
If you're working with stateside factories, be sure you know exactly what services the factory is providing, and who is responsible for sourcing and providing all of the pieces that go into your product, such as trims like zippers and buttons or packing materials such as tissue and poly bags.
You may be working with a factory that can supply some of the essential and basic items, or you may have to source and deliver every single item that is required to make your garment. Factory service packages can vary greatly and it's your responsibility to know exactly what you will be getting for the price they've quoted.
No matter where you're doing your production, you'll want to make sure and ask if there are any custom mold, screen or development charges to take into consideration. These can come up if you are making custom trims or fabrics, and can greatly affect the unit cost, so inquire with your factory if there are any extra development charges or if they are already built into the unit cost.
Create a Development Calendar with Your Factory
Factories are busy and have to carefully plan their production line. You'll want to create a detailed calendar that includes deadlines for all parts of the production process – whether it's something you will deliver (i.e. proto comments) or something the factory will deliver (i.e. fit samples). Add reminders for critical deadlines and check in with the calendar regularly to follow up on any outstanding items.
Make sure to allow an extra week here and there throughout each stage of the process (and even more time if you're new to production or working with a new factory). Everything always takes way more time than you think.
Review a Pre-Production Sample…for EVERY ORDER!
Even if you've been working with the same factory on the same item for a few seasons in a row, every time you place a new bulk order, you'll want to get a pre-production (PP) sample. This is the sample that's made right before production begins or fabric is cut, and it's the last chance you have to double check that everything is done correctly.
If you miss this critical step, your entire batch of production could be compromised. I've heard many horror stories of designers skipping this sample because they were in a rush or just didn't know any better, only to be left with piles of incorrectly cut garments (even though this was a style they had run for many seasons with the same factory). Somewhere, somehow along the way, something went wrong. There are a lot of pairs of hands that will touch your garment from start to finish, and it can be hard to pinpoint where mistakes occur. Getting a PP sample made each and every time you order production is one extra step you can make to ensure accuracy.
Keep All Development Samples Until Production Is Done
Your development samples and protos are not to be given to friends or donated to a charity until after production is done. These samples often need to be referenced throughout the development process – you'll want to check and make sure changes are correctly implemented from one sample to the next. Keeping all of these items creates a tracking system to ensure edits and changes are made correctly and that what you've signed off on and approved is actually implemented in final production.
If you notice something wrong with production, such as an incorrect stitching technique or a misplaced trim, you can always refer back to your Pre-Production (PP) sample to check and see if it was done correctly at that stage. If it was, then the factory made a mistake and you have the approved PP sample to reference and show that a discrepancy occurred. You can use this to your advantage to either accept the production as is with a negotiated discount, or if the mistake is crucial, you can request production be redone at the factory's expense. Being in this situation is never ideal, but mistakes happen and you'll be best prepared to deal with them if you have kept all development samples for reference.
Track All Comments and Revisions in the Tech Pack
Just as your development samples create a tracking system, your tech pack serves as the master log of all edits, revisions and comments. Relying on tracking comments in email is insufficient and inefficient. It's crucial to track and note the date of all changes made to your garment or comments on any development samples in the tech pack so that you can reference these changes throughout the production process. Having all notes, comments, changes and edits tracked and dated in one place will prove to be tremendously helpful when questions arise about when or what changes were made and what samples were or weren't approved and why.
Don't Be Scared (or Too Confident) to Ask for Help
Going into production is not a simple or easy endeavor, and being organized and efficient will save you tons of time, headaches, and cold hard cash. Don't be afraid to ask questions and be humble. Get advice from designers who've done this before, or even ask your factory what they recommend; remember, there are many people who have expertise – and most of them are willing to share it, all you have to do is ask.

Guest post: Heidi  used her Adobe Illustrator skills to go from an associate level designer to partner at a fashion design firm in less than 4 years.
She knows the fastest ways and best tricks to use Illustrator for fashion…and she'll teach you how to do the same. Check out her website at SewHeidi.