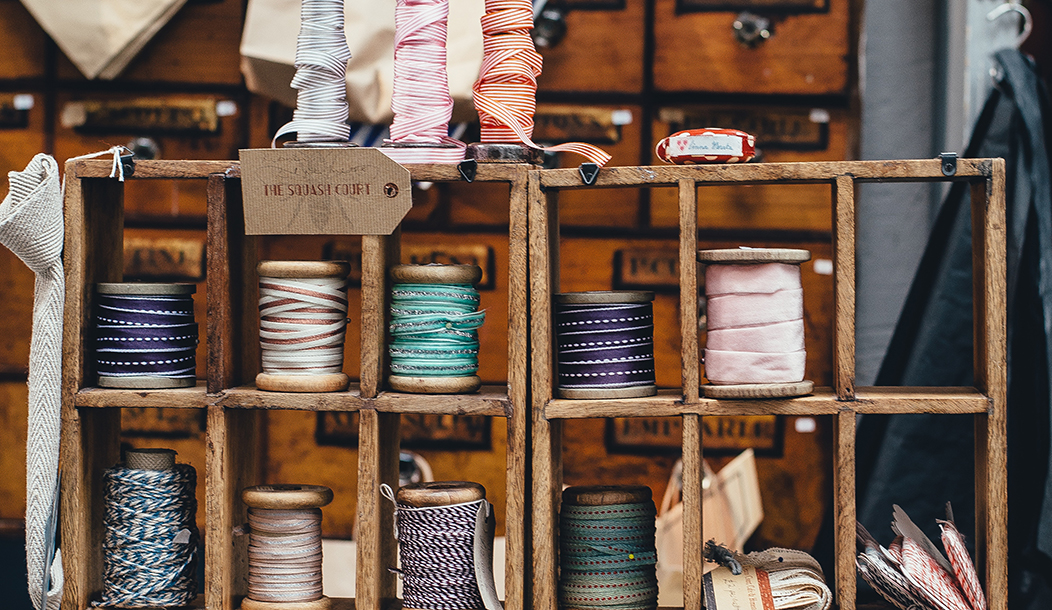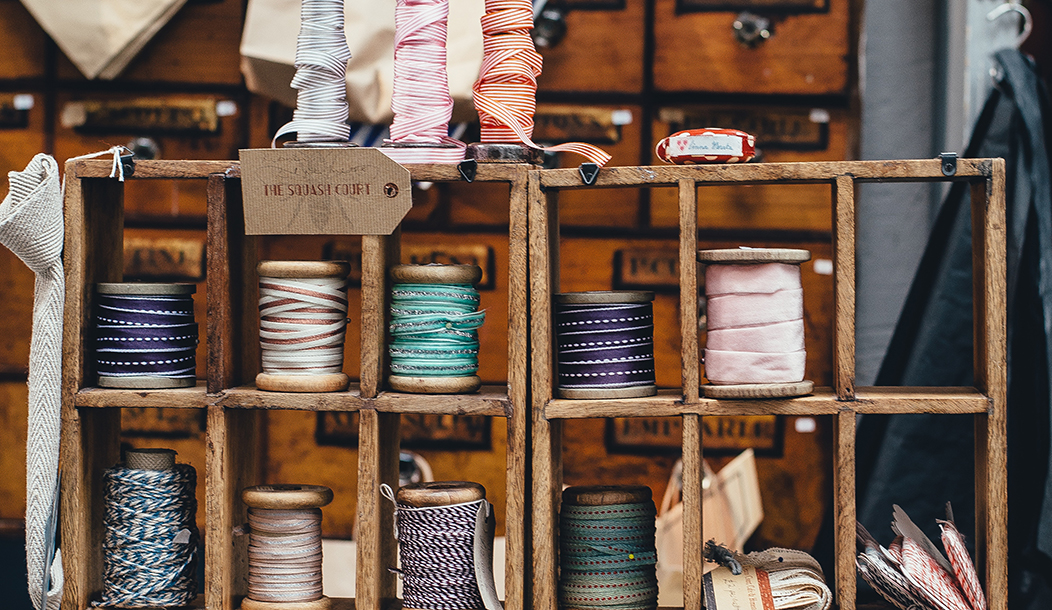 Designers know that they should have production sources lined up before taking the first order on a collection. The  problem is that this isn't easy; there's a lot that goes into locating the right factory, asking the right questions, and getting the ball rolling. But there's one thing that emerging designers need to understand about working with factories…
A good designer and factory match means that the two parties are building a relationship together with mutual respect and understanding for one another.
Finding the Factory
Finding and reviewing factories and contractors can be exhausting. The best way to find a factory is through a referral from someone you trust, but the truth is that unless your best friend is a production manager in the industry, getting that referral can be tough business.
Textile shows can be an excellent place to get recommendations for factories. Chances are the fabric supplier that you are purchasing from will know a few great factories or contractors you could potentially work with and will be willing to make that referral on your behalf.
Starting the Conversation
As a new designer it can be a bit tough out there to secure a factory or contractor. Factories often have to put in more time and effort when working with new designers and often deal with pattern mistakes and incorrect cutting along with other issues that come up along the way. To a factory, time is in fact money.
Factories are also concerned with new designers' ability to pay for the cost of production. It is with this logic that many factories require references or introductions from others in the industry that they trust. So show them that you are in it for real.
Respect their request for references or introductions. If you don't have them, then find another way to demonstrate that you mean business.
Every reputable factory will require a production minimum. Some factories produce smaller lots or will at least be a bit more flexible on production minimums. Do some research and you will discover what factory is best for you. While a factory may be amazing and produce great quality product for brands you admire, they may have high production minimums that don't work for your current situation.
Respect their policy around minimums, don't say things like "that's outrageous" or ask if they'll lower their minimum for you. Understand that they too have a business to run.
Consider Getting Everything in One Place
Everyday new designers in New York schlep all over the garment district just to complete one garment – From the fabric source to the cutter, to another place for marking and yet another for sewing. This can be extremely time consuming and costly. Production can be simplified by using a vertical factory. This type of factory offers all of the aforementioned steps in one location.
Vertical factories can not only reduce the hassle, but produce garments much faster and with less room for error. Cost estimates are also much more accurate if one factory is flowing through all of the steps in the production process. This vertical factory setup is found in most factories overseas and can be found increasingly more often domestically as well if requested. While many of the best factories offer only CMT (Cut, Make, and Trim), marking and grading still need to be sourced elsewhere.
It is highly recommended for new designers to produce domestically. New designers need to be highly involved in the production process and communicate directly with people at the factory to ensure that the product will meet their expectations. Granted, domestic production costs may be high, but the cost of not being able to deliver that first order to Neiman Marcus as sampled is higher. Most new designers in the US will find production options in a variety of cities around the country that will allow them to keep a watchful eye on the production process and give the ability to do quick reorders.
Designers' choose to produce overseas for either specialty or cost. Much beading and embroidery work is done in India, footwear and leather goods in Italy, and knits in Peru. The largest share of the apparel production is taken by China due to the low cost of labor.  Higher minimums used to reserve production in Asia only for larger companies, but as of late the factory range is becoming wider with more expertise and allowing for smaller companies to produce in Asia.
Deciding on a Factory
Take your time and meet with several factories that fit your production needs. Deciding on the right factory is critical. There are many things to consider when deciding on the right factory for you.
Expertise
Each factory has areas of expertise with corresponding equipment and staff. Factories that have very strong knit production may not be the best at working with silks. Find out what services the factory provides in house and what it plans on subcontracting.
Customer Care
Find out who will be your contact for day-to-day operations.  Take a look at some of the factory's finished work and see if it meets your expectations.  Find out how the factory ensures that quality is met through each of the stages in the production process.
Credibility
Determine how long the factory has been in business. Find out who are some of their clients. Get an idea about how much you can trust your private information and designs with the factory. It's a little tricky, but it can tell you a lot if you probe the factory owner a bit and see if he will give you info that he shouldn't about his other clients. If the owner shares clients private info with you, be sure that he would share yours with others.  Find out what insurance the factory has against damage or loss. Visit the factory and make sure that working conditions are good.
Delivery
Ask the factory owner if they regularly meet production deadlines. Establish lead times in advance.  Find out lead times on reorders.  What is the recourse if the factory is late? Determine what the factory means by delivery date. To some it may be the time it arrives on the plane/boat for shipping and to others it may be when it is in your possession.
Working Together
Your written agreement with the factory should include delivery date, the repercussions if the delivery is late, details on finishing, packing, labeling pricing and number and description of the articles covered by the contract. Payment due date method and terms (FOB, CIF,or LDP) should also be included.
Before you start, confirm the number of units you are producing and which parts of the production process will be handled by which contractors. You should also require that all samples, materials, and patterns be returned to you when production is complete.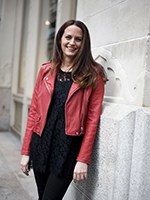 Guest Post: Heather Long is the co-founder of Stylemuse, a web platform launching Fall 2016 that provides customized style solutions by connecting stylists with consumers. Have an important event or need a full closet overhaul? Let Stylemuse help you look your best! Heather is also currently the Director of PR and ecommerce at Parisian fashion brand IRO. Her expertise in retail originally led Heather to own and operate a retail store in Raleigh NC. Later being recruited to move to New York as the Marketing Director for Atrium. When not surrounded by clothing Heather can be found hanging out with her 3 year old daughter Ella.