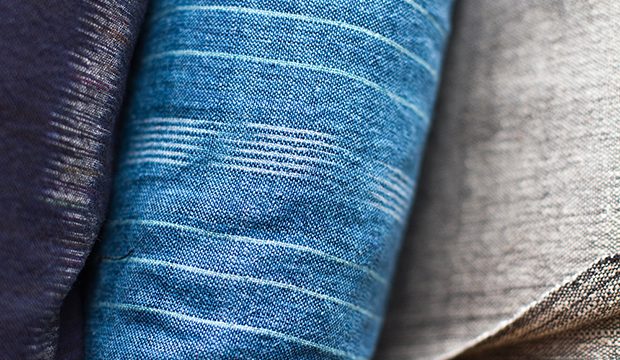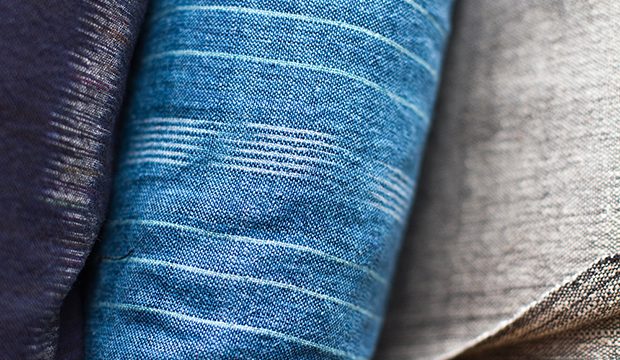 Every garment begins with fabric; it is the fabric that brings a design to life. You can dramatically alter your design's end result by simply changing the cloth you make it from.
The process of choosing fabrics is a key step in your design process and is often one where designers just don't know where to start!
Essential First Step
One thing that you should do before you even begin working on your prototype, is order samples! When you explore fabric options before the design phase, you have the flexibility to adapt ideas based on the options.
Every designer should have a reliable fabric sourcing strategy to successfully meet production demands, and sample selection is the first step in this direction.
Don't panic – I have compiled a checklist here, to run you through all that you need to know about fabric sourcing, to create the ultimate fabric sourcing strategy.
Questions To Ask
Fabric sampling requires attention to detail.  Remember that you will need more quantities of the same fabric from your sample run once you finalize your design. So, ask questions on the following aspects to anyone you plan to do business with:
Minimum and maximum quantities: Many suppliers impose a minimum order quantity of a few hundred yards of fabric, which may be too much to order when you are an emerging designer. In such cases, either look for alternative materials from a low minimum supplier, or negotiate terms and settle on a compromise that works for you both.
As a start-up, you may not be able to estimate how much fabric will be needed for production. Fabrics that are available in bulk when required, but can also be sourced in smaller quantities may therefore be your best option. I've always thought this is particularly important for designers, that's why the minimum order quantity at my company, Offset Warehouse, is just one metre – and with every fabric, you can come back and reorder it in the thousands at a reduced price per metre.
Lead time: Always ask about the lead time for production and delivery. This will be vital when planning your production schedule. Don't assume a supplier will be able to get your fabric to you in a couple of weeks. If you need hundreds or even thousands of yards, it's unlikely to be pre-made and so you will need to factor in the time to have it made to order.
Repeat orders: Discuss stock availability and continuity in advance, especially if you order only a small quantity for sampling. Imagine if the supplier discontinued the fabric at the time you needed it for production – it would upset all your plans! Make sure it will be in stock if you need to come back for more.
Pricing: Smaller quantities of materials are usually more expensive. Find out whether the supplier has wholesale or tiered pricing (like we do), as this can affect your overall profit margin.
Fabric width: Don't assume that the fabric is a standard width – always check! Hand woven fabrics are often thinner and some wholesale fabrics may be wider than you would normally assume. It really makes a difference on what you can fit onto the fabric – and may mean that you can buy less yards overall.
Remember, fabric prices are always based on the length, not the width. Create a lay plan of all your pattern pieces before you order to see how many yards you will actually require. It's a waste of money and resources to order a lot more than you actually need, just because you haven't done your calculations!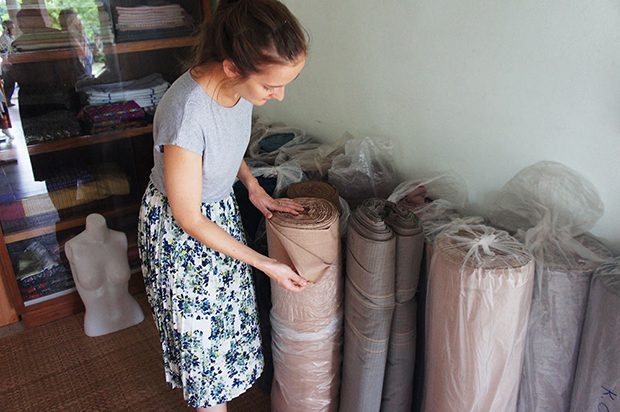 Sustainability and Ethical Policy
This is becoming increasingly important for consumers and something you should really think about as a designer. With the increasing ease of access to sustainable supply chains and an increased demand for transparency, it is no good turning a blind eye to the way the cotton growers are treated or the ethical standards of the factory creating your fabric, just to increase your profit margin. "I didn't know" or "I didn't realize" are not going to cut it with savvy consumers if things are not up to scratch. It is your design and your responsibility to know what is going on at every stage.
Common Hiccups to Avoid When Sourcing Fabrics
Fabric sourcing can be a stumbling block for many new designers.  Although it is good to have an idea of what you are looking for when choosing your raw materials, you may not always find exactly what you have in mind, so be willing to compromise.
Some of the factors you should consider are fibers, colors, price, eco-credentials and weight of the material. Don't end up on a wild goose chase for the "perfect" fabric, as you may lose time and money in the process. Find the right balance and be willing to compromise when you discover a fabric that suits the design, meets essential requirements like continuity and minimums, and also fits your budget.
You may find the perfect fabric and plan your design around it, only to later learn that the minimums do not suit your needs. Save yourself trouble by asking all of the above questions right away, before you even begin working on your design. Stock continuity is yet another hiccup that many designers face. If the fabric is discontinued at the time you finish your sampling, all your hard work goes to waste. Unless you are equipped to order production yardage, apart from the collection fabrics you need, only choose suppliers who have fabric in stock, or will make it to order for you.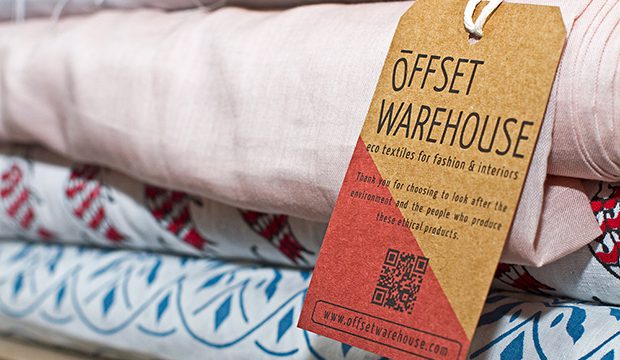 Finding Suppliers
If your design is to go into full production, your fabric supplies should be from a reliable wholesaler who can guarantee the stock you need. Suppliers are divided into different types, based on what they stock and how they operate.
Mills provide made-to-offer fabrics with minimums of thousand yards or more.
Wholesalers known as converters are secondary sources. They process unfinished products from mills and often offer printed fabrics, specialty effects, and different colors.
Jobbers are another category. They carry limited stock of excess fabric from converters and mills, and sell it at reduced prices. You have to be careful with this category as they don't always have repeat fabrics. Once it's gone it's gone and you won't be able to get it again.
One of the best places to start your search for reliable suppliers is online. Websites of online suppliers usually list all relevant details, and this is a convenient way to locate what you need. Trade shows are another great place to find potential suppliers and see what their samples.
Trade shows
Trade shows are a favorite destination for emerging designers. A trade show is an event where you can see many fabric businesses in one go, do the research for your collection, and discuss options. Once you choose the fabrics you like, you can order samples to build your materials library.
Some of the notable trade shows are as follows:
The Sustainable Angle: This not-for-profit organization hosts the Future Fabrics Expo which showcases eco-friendly and sustainable fabric collections. The Expo focuses on textile innovations that enhance the sustainability angle of fashion, and it features a number of fabric suppliers who deal in environment-friendly collections. They also have an online tool that allows you to access the expo content at anytime and from any place.
Textile Forum: This is a luxury fashion fabric show that presents stock collections and forward-order fabrics to designers. It is held twice a year in London. Come and see us there this March.
Premiere Vision:  This show is held twice a year in Paris and New York, and features six major industries that supply materials and services to the global fashion industry.
The London Textile Fair:  Established in 2007, the TLTF is a yearly trade fair where fabric manufacturers and their agents exhibit their products to fashion buyers and designers in UK.
DG Expo: DG Expo offers a textile and trimmings exhibit for designers and retailers. The expo also offers seminars on business growth and textile classes. The expo hits New York Jan 20th and 21st, Miami on March 9th and 10th, and Dallas June 13th and 14th, 2016..
Texworld USA: Texworld USA is North America's largest sourcing event for designers, fabric buyers, and merchandisers consisting of products ranging across the entire spectrum of fabrics. The next Texworld USA is scheduled for January 24-26th, 2016.
Sourcing at Magic: Sourcing at Magic is a fashion-sourcing event where attendees have access to global resources, and receive insight into trends and information regarding inventive technology and the industry. It takes place from February 16th-18th in Las Vegas.

Guest post: Offset Warehouse is a social enterprise which brings together a huge range of hand-picked eco fabrics and haberdashery, ideal for everyone from fashion and textile designers to interiors and home sewers. Being ethical in the world of fashion and interiors is tricky business!
Eco fabrics are still being produced in relatively small quantities, and to both find these textiles and be able to acquire just a few meters takes a huge amount of time and research. Offset Warehouse makes it easy for you: we provide textiles that not only look good, but do the planet good, are kind to the workers who produced the raw materials, and don't harm your loved ones with dangerous chemicals and pesticides. Minimums of one meter, swatches of all fabrics and International delivery.