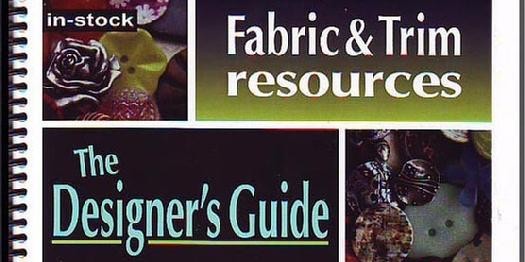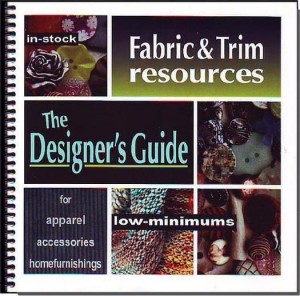 Textile Mills, Distributors, Suppliers,  Converters, Importers, Agents, Pattern Makers, Sample Makers, Production Houses…..the list goes on. If you're involved the textile and fashion industry, I imagine that these are resources you often find yourself searching for.  But what happens when your search falls short?  Who's going to spend hours online trying in vain to not only find these companies but compare what they do, save all their contact info, and start creating yourself a little resource database?   If only you had an assistant….  Guess what, you don't need one. At least not for this you don't.  AboutSources.com has put together 4 fantastic little guides designed to make your life and your work so much easier.  Do I sound to much like a commercial? I'm sorry, I really don't mean to, it's just that I think this is something from which we as Textile Industry Professionals can really benefit.  So here's the break down.
The Designer's Guide 

Fabric & Trim Suppliers + Services;  Low Minimums, Made to order, Stock

Textile Sources 

Who's Who in the USA & Canada; Mills, Converters, Importers, Agents

The Contractors 

Pre-production + Cut & Sew + Finishers

By The Yard Guide 

Very Low Minimums + In Stock  Fabric & Trim Resources
Pretty sweet, right? You're welcome.