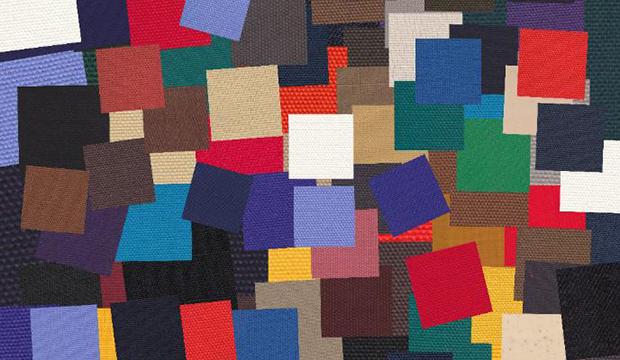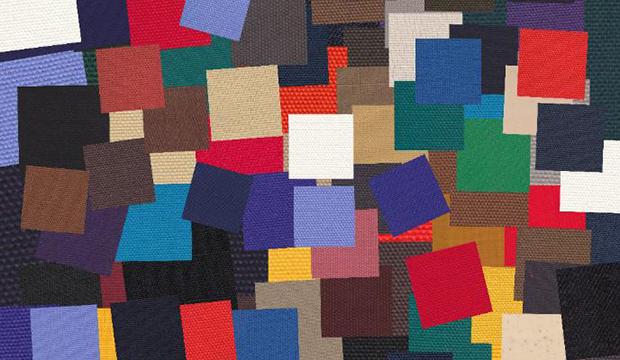 Waxed canvas fabric is a waterproof, eco-friendly fabric that manages to avoid the"sporty" aesthetic that most performance fabrics tend to possess.
This fabric is exactly what it sounds like: canvas that has been treated with wax, the purpose of which is to create a water-resistant textile.
Traditionally used for sails on ships,  waxed canvas is now a sought-after material, especially for the creation of bags and coats.
Its look has an understated loveliness, and a hint of vintage charm. The canvas retains its softness and flexibility despite having been treated, aging beautifully in a similar vein to leather.
Additionally, it is a more eco-friendly alternative to many other performance fabrics, as it is made completely from natural materials.
If you're interested in designing your own textiles for your line, waxed canvas can be made in your studio (albeit, for best results you would need a separate dryer specifically for producing the fabric, as it will leave wax residue.) Wax can be rubbed or brushed on in an even coat, then melted into the fibers with a heat gun, or by throwing it in the dryer for a more even finish.
For those who would prefer to source from a supplier, there are definitely solid options:
Fairfield stocks  commercial and government grade Martexin lines from the Martin Dyeing and Finishing Co. including "original wax" and "heavy water repellent." What is really cool about this supplier is that while they have a range of lovely neutral tones available, the fabrics can be colored and finished to your specifications.
This supplier specializes in waxed fabrics for apparel and accessories, the applications including clothing, shoes, hats and luggage. The "traditional wax" line includes a variety of wax types and finishes to choose from (including soywax!) Wash-safe fabrics are also available- they can be put into the washing machine without harming it or leaving any kind of residue. Another interesting option, particularly for outerwear, is their unique assortment of waxed wools.