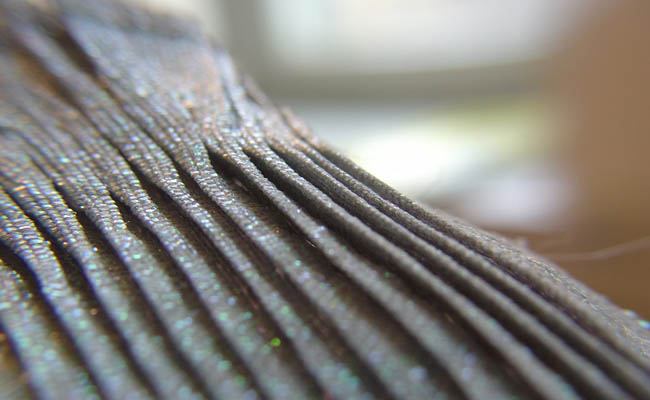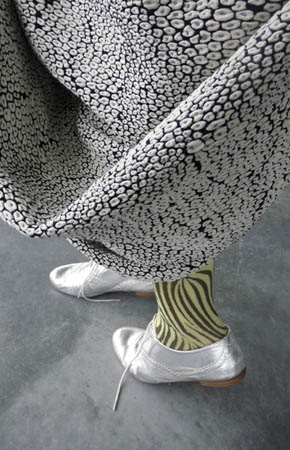 Though we usually feature more local talent on StartUp FASHION, I couldn't help but share the work of the insanely talented Danish designer Signe Rand Ebbesen.
After receiving an MA in woven textiles from the Royal College of Art in London, Ebbesen went on to produce work for a number of high-profile clients, including Alexander McQueen!  Together, her and fellow wovens designer Stine Linnemann were assigned to create incredibly complex, challenging weaves. Their skills were so specialized and of such a high caliber that no one, not even Sarah Burton could do the job. They designed two pieces for the company.
As for Ebbesen's personal collections, they are breathtaking. Her main focus is jacquard woven textiles. However, these fabrics are a far cry from the stereotypical images of ornate florals in neutral tones that the term "jacquard" conjures up. Quite the opposite, much of her work, particularly the collection "Crisp and Bubbly", would be better compared to a Marimekko print. The "Bubbly" fabrics are as bold and graphic as wovens can possibly be, while still retaining the beauty of the medium. My personal favorite contrasts white organic shapes against a navy background, woven in cotton and deliciously weighty wool. In many of the pieces, the wool has been felted to give it a slightly puckered texture.
Another standout collection is "Metamorphosis." Though these textiles place texture in the spotlight, they still retain Ebbesen's signature graphic quality. Heat pressing was used to make pleats and puckers, adding dimension to the cream-colored fabrics. To kick the neutral tones up a notch, Ebbesen mixed in some glittery yarns that added a little extra sparkle. The result was an ethereal, and a highly inventive collection of textiles that any designer would be eager to use in his or her own garments.
To see more of Ebbesen's incredible work, visit http://www.signerandebbesen.dk