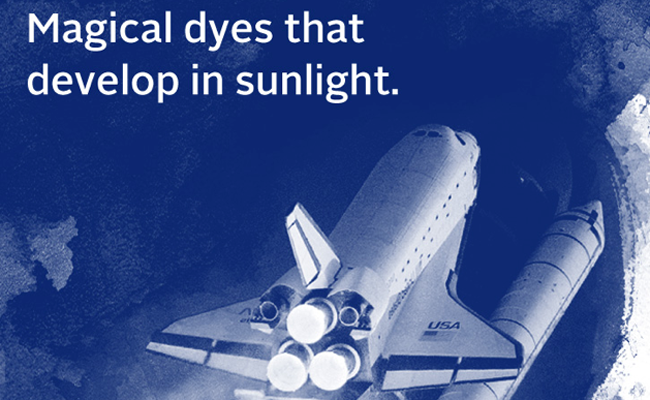 A while back we shared with you a cool company called Lumi. The business was creating products with fabric that they printing using a secret potion and some natural sunlight.  Now, a year after we first reported on them, we learned that Lumi is now making it possible for others to create their own fabrics using the same process.
By bottling their secret potion, called Inkodye, and sharing instructions on how the printing process works, textile designers and fashion designers alike can experiment with creating their beautiful, detailed, luminescent fabrics.
According to the company's website "Inkodye is used for photograms, shadow prints, painting, dyeing, silk-screening, batik and more! Works great on cotton, wood, suede, silk and other natural fibers. Expose your design to sunlight and watch the color appear!"  And it's totally permanent. I mean, we're creating fashion collections here, not making crafts.
As I'm writing this, I'm realizing that it's sounding a bit like a sales pitch.  I promise you, it's not.  We're in no way tied up with the company and are not vouching for the product, we just think the Lumi textile printing process is really unique and seems like it could be something cool to experiment with.  We also really like the way the business took something it was doing successfully and started offering it to other businesses…smart move for business growth, in our opinion.
Anyway, if anyone decides to try it out, send us some photos of your process and final result!