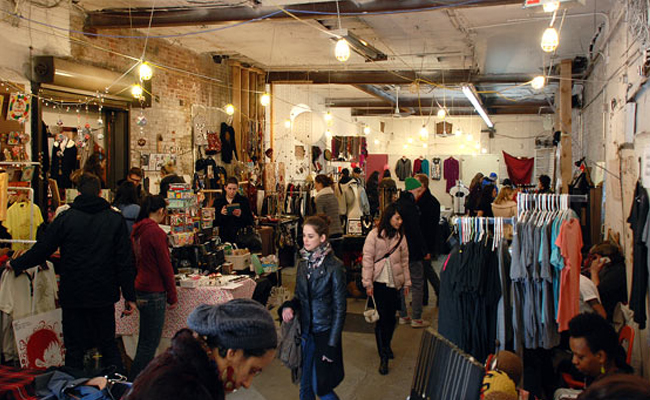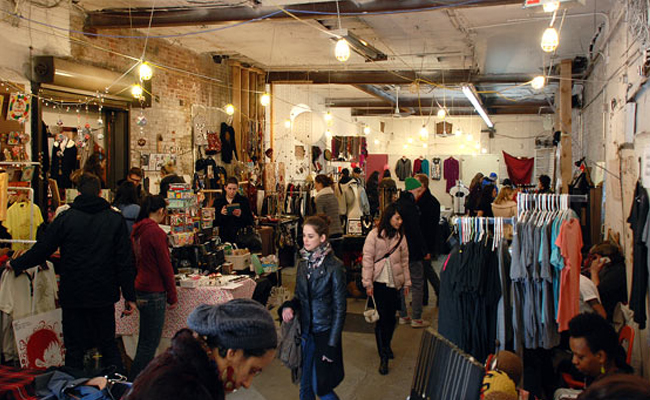 Across the country, spring is finally here! This means that there are trunk shows, fairs, designer markets and trade shows popping up all over. You may be involved in them and if you're not, this is certainly one of the best times to shop the market.
If you're selling, it's obvious that your number one priority is to make a sale. And yes, we hope you are successful. This is a valuable time because unless you're selling at a store on a regular basis, then this is prime time for learning and engagement. Here are a handful of suggestions that you can do to maximize your experiences.
1. Don't leave home without collateral materials
This is the time to bring out your business cards, postcards, photos and any other selling tools you have to make a sale. You never know when an opportunity will arise and what type of material someone will spark to. Bringing a lookbook or swatches is great to have on-hand. Let's say you are selling at a street fair, but can't bring your entire collection, you can always present other options and offer to send it to your customer later. You should also bring your press clippings as a way to promote your brand. It gives you credibility and authenticity as well.
2. Opportunity to add to your mailing list
Whether you do it the old fashioned way with pen and paper or through an iPad, this is another opportunity to get people in your database. We all know that it may be hard to get signups so you may want to consider holding a drawing to incentivize people when they complete an action like sharing their business card or even tweeting or liking you.
3. Encourage photo taking and sharing
These days, everyone is taking snaps and sharing photos no matter where they are. Whether it's done on Reqoop, Twitter, Facebook or Instagram or all of them, this is your chance to encourage people to engage with your brand. Whether it's suggesting, asking or creating a sign to take a pic, you never know how far a photo can reach. At the same time, if you are going to document your day with photos, you may want to take snaps of people trying on your pieces or even capturing street style from the day. Be sure to ask who they are too and get their handle.
4. Promote your social media platforms
Make sure your table or booth displays your social media names. Often times, I may not have the chance to talk to every designer, and I'm guessing most people don't shop at every booth. However, if I like a piece or a designer, I may just send them a tweet or post a photo. If I see a designer's handle, then I'm more likely to interact with them.
With everything you do, make sure there's a clear call-to-action. Sign up, tweet, snap and like are all very powerful words and are ways you can maximize these opportunities when you have people in front of you!