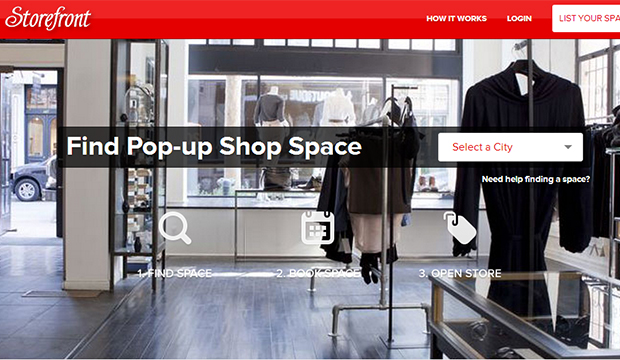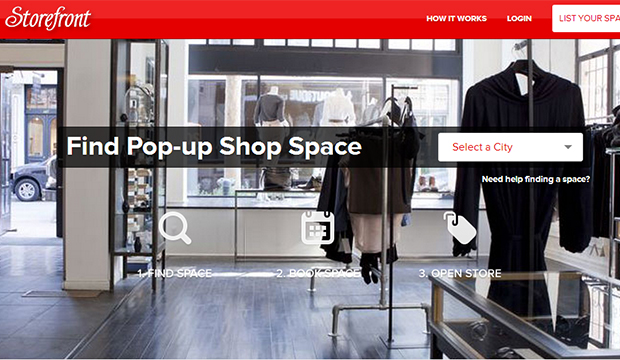 With costs of everything rising, both designers and retailers alike are looking for affordable solutions for showcasing their wares and doing business face to face with their customers. One major player who is responding to this need is the aptly named, San Francisco based Storefront.
"Storefront is the marketplace for short term retail space."
The 'pop up store' trend has been around for at least a few years and it certainly doesn't seem to be losing momentum anytime soon.
Storefront is a part of a new crop of creative entrepreneurs capitalizing on this trend by supplying temporary retail space in response to the demand for short-term, high traffic, brick and mortar locations.
Listings go from mid-range to high end rental costs in locations like San Francisco, Oakland CA, Brooklyn and New York, New York.
If you've ever dreamed of selling your designs kiosk-style inside of Grand Central Terminal, you absolutely can – for a mere $6,000 per day.
If that dream doesn't quite fit into your budget, there are many affordable options available, like Bed Stuy in Brooklyn, an Indie Vintage Store Committed to Sustainability that rents for $125 per day.
Ultimately, Storefront vows to…
make it easy for brands to open pop-up shops and streamline the short-term lease process for brokers, shopping centers, and space owners.
For an emerging retailer or designer, Storefront has a large selection of spaces available for short-term rentals.
Whether you want to engage your customers over the holidays, during a major event or launch a new product in style, Storefront makes it easy.
Alternatively, as a property owner or an existing retailer that wants to offer a fresh in-store experience; in just a few minutes you can list your available space on Storefront and "share your space with your city" and qualified tenants.