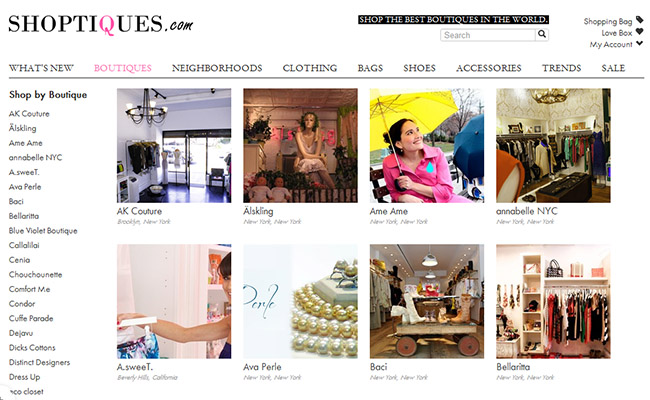 Tonight we are attending a fashion show hosted by a relatively new fashion tech company Shoptiques; a company we should add, that is sort of shaking up the way fantastic little boutiques around the country (and our guess is perhaps eventually the world) are doing business online.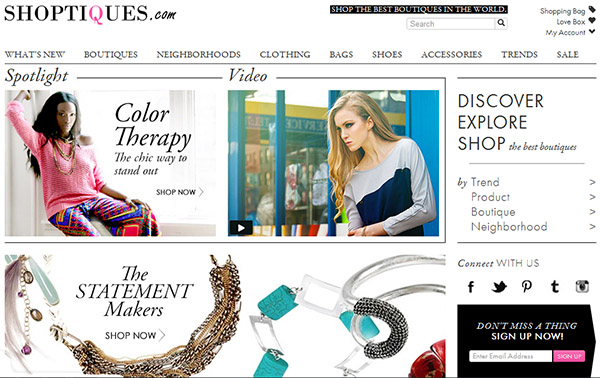 Officially launched this past March, after a few months in BETA, the site and it's concept has already received a nice little write up in Inc. Magazine.  The concept is pretty great, honing in on the struggles that most small scale fashion boutiques face and attempting to make them easier; high quality photography, lack of technical and digital savvy, and the need to increase reach to a broader audience (beyond their locals) in order to remain in business.
Like any e-commerce platform for independent designers, who tend to have the same struggles, this is the first time that someone has focused on the actual retail outlets, which of course trickles down nicely to the designers themselves whose work is carried in the boutiques. 
The concept is smart and the growth potential is pretty exciting.  Boutiques that are interested in being considered for the site can sign up here.
We're looking forward to attending the #BoutiqueChic Fashion Show tonight and will be sure to share the experience with you in all our usual ways.