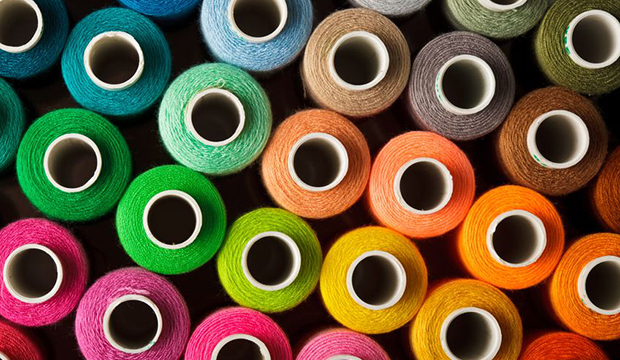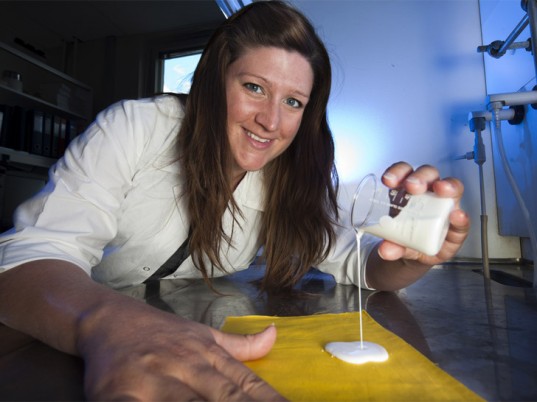 A few months ago, my friend and I hit up the thrift store looking for some chic finds on the cheap. After sifting through a sea of clothes, she was excited to find a gorgeous rain jacket by an expensive brand no less! But upon closer inspection, she discovered a big rip that ruined the delicate nylon. Since those kinds of fabrics are nearly impossible to repair seamlessly with a needle and thread, we left the store empty handed.
This issue with coats and jackets is not entirely uncommon. Fabrics used in raincoats and outerwear can be delicate, and sometimes prone to ripping- even those made by established, high-end brands.
Fortunately, researchers at SINTEF may have figured out a way to literally "fix" the problem.
Developers have created a new kind of smart fabric: a plastic textile that automatically repairs itself when ripped.
Self-repairing material is not an entirely new concept, having been used in conjunction with substances such as metal. However, this is the first instance the idea has been applied to fabric.
Originally purposed for use in rainwear for professional fisherman, this new self-repairing fabric technology could potentially benefit all kinds of outerwear.
Since all rainwear fabric is treated with a liquid waterproof coating, this was helpful in implementing the technology.
The material is a polyurethane base coated with micro-capsules that contain a liquid sealant that acts as a kind of glue.
If any tearing occurs, the capsules break and the sealant is released. Once the liquid comes in contact with the air or water, it hardens, bonding the ripped fabric back together.
In researching this incredible material, the goal is not only to fix tearing in fabric, but also to "reduce the likelihood of holes and tearing at all."
No doubt we would love to see this technology in a more fashionable application!
What do you think about this advancement in textile technology?