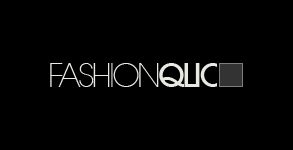 Video is one of the most engaging examples of online media. It encourages interaction via comments and offers the high probability of going viral through sharing and embedding. When it comes to fashion, video is the next best thing to seeing the work in person, as it adds a personality to a garment.
Up until this point, fashion labels have been creating videos as a means of inviting consumers into their brand's world. But don't  you think it would be better to go one step further?  FASHIONQLIC is entering the scene in March 2012 to make these videos shoppable.
The company will be offering online fashion retail via video by helping those in the fashion world take their videos from not simply engaging but engaging and profitable.
We realize that there are some companies out there that offer this kind of functionality but honestly, there are only a few.  And as far as we know, none that utilize HTML5 technology rather than Flash, making the videos accessible and shoppable on iPads and other tablets of choice. Very important.
How does it work for various fashion focused businesses?
For the Brand:  Create a branded video channel on FASHIONQLIC for an annual fee, upload your latest videos, and FQ's technology will make them shoppable.
How does this bode for emerging designers?  In an interview with founder Roeland de Jong, he assured us that as long as an emerging designer is able to create video, that fits the platform's quality standards, as well as possess e-commerce capabilities, they're all set.
Designers, we understand that creating kick-ass fashion videos is not a cheap investment.  So if you're not yet t that point in your business, think of this as something to aspire to.  Knowing this is an option, can help you when it comes to creating your marketing plan as well as your budget.
For the Style Bloggers– you too can apply for your own branded channel. With embedding capabilities on the way, you're able to curate videos and share them via your blog.  You essentially can  choose inspirational videos from the web and FQ will make them shoppable. And yes, you will receive a commission.
As one might suspect, there is a real social aspect to FASHIONQLIC. Users are able to share via Twitter API, and really make this an extension to an already established network.  Pretty cool.
When asked about the endless possibilities for users like magazine and e-commerce marketplaces, de Jong shared that there are no current plans for these channels…but who knows what the future will bring.
This March, FASHIONQLIC will launch its first version of what should be the future of online fashion retail. With video widely accessible through new technology it seems to be the perfect time to leverage rich- media for e-commerce.
According to de Jong, "We wanted people to not only enjoy and be inspired by the art of branded videos but also be able to act on their impulses while watching."
Follow FASHIONQLIC on Twitter.