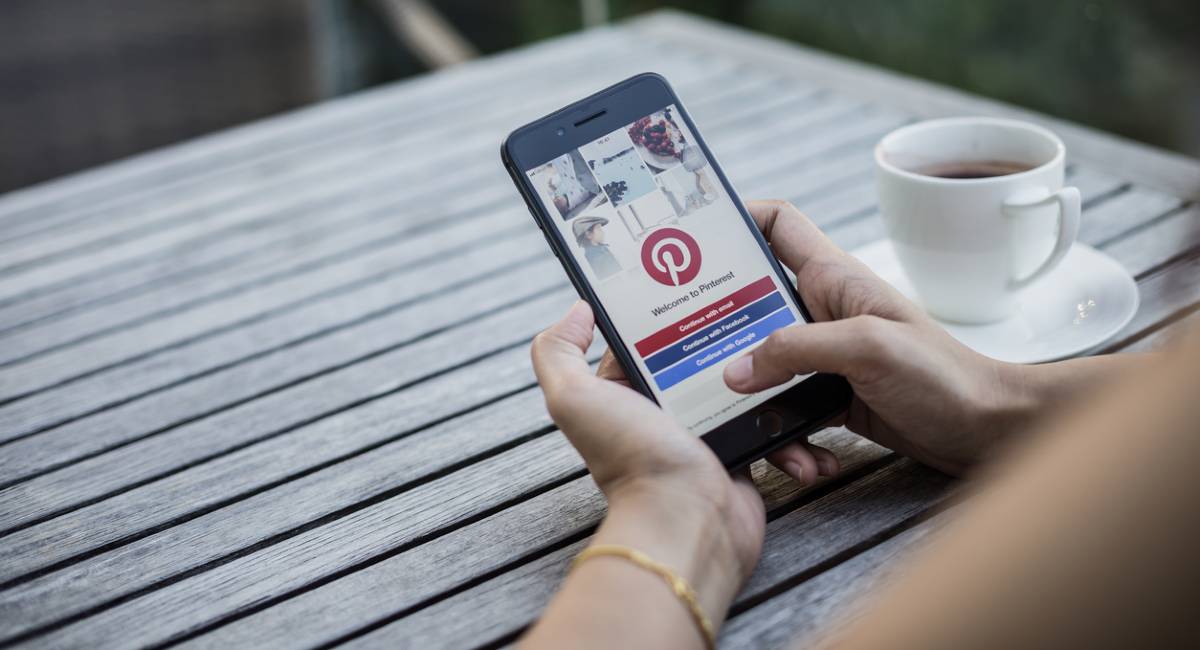 Pinterest is an incredibly useful platform for fashion designers. Not only does it have a highly visual nature that allows you to show off your best designs, but it also offers the ability for your viewers to save content they like from your brand. Make sure you're following these Pinterest tips for fashion designers.
1. Pinterest Tips for Fashion Designers: Start planning early.
Many Pinterest users are planners. They may need time to think about new holiday looks or new seasonal trends before they actually take the plunge. If you want to attract their attention, start pinning your seasonal designs between 40 and 45 days before the season or holiday actually arrives.
Not only will that help bring in early shoppers, but it will also mean that your followers are exposed to your latest ideas and plans early. Keep in mind that shoppers may need to see a new design or item multiple times before they're ready to make a buying decision. The more they see it, the more likely they are to trust that it's the latest trend.
2. Show a variety of pictures to appeal to different audience members.
Use your photos to show off models from different ethnic groups, models of different sizes, and models of different ages, all of whom are likely to appeal to your target audience. Don't fall into the trap of using the same model for all of your designs. Instead, reach out to potential models who fit a variety of looks straight out of your target audience.
3. Organize your content.
One of our biggest Pinterest tips for fashion designers is to have clearly-named boards, as well as sections within those boards. For example, you might have a "Winter 2021" board that focuses on your latest winter styles, but from there, break it down into sections so that users can quickly find what they're looking for.
Highlight holiday wear. Have different sections for dressy and casual. Show off those ugly sweater designs in their own category. Create an organization system that works for you and stick to it so that your users can easily find what they're looking for.
4. Use the terms your users are most likely to search for.
Chances are, as a fashion designer, you're familiar with a variety of names for fabrics, designs, and styles–but your users might not be! Consider how they're most likely to search for the items that you're highlighting.
For example, if you know that the full skirts on your swing dresses are perfect for twirling, you may want to name or tag them as a "twirl dress." Highlighting basic colors, from black to brown? Make sure you use those terms to make it easier for interested searchers to find your content.
5. Put together outfit inspirations.
You have a lot of single items that will attract potential followers. At the same time, however, you may want to show off how all those items will look when you bring them together. Put together outfit inspirations. Include jewelry, tops and bottoms, and even shoes.
Highlight accessories that will go great with those items. You can branch outside your fashion brand to bring together partnerships with other brands or simply highlight your own products and show how they can best be worn.
6. Use attractive, compelling photos.
Don't be afraid to step outside the box when you take your photos. Where are your clients most likely to wear your designs? If it's athletic wear, take your clothes to the beach or to the mountains for a great shoot.
Creating cozy, at-home fashion designs? Bring it indoors and use a set designed to evoke that feeling of home. You want your clothes to be a greater part of your clients' lives, and your photos are a great way to have them thinking of you in exactly that way.
7. Use your images to tell your brand's story.
What is it that sets your brand apart? Why should your customers trust you and your clothing above others? What is it that makes you special? Use your photos to tell that story. Make sure that every photo clearly reflects your brand and the qualities you want your customers to acknowledge when they think of you.
You can also use your boards to tell a specific story related to your brand. For example, if you create a matching Mommy and Me line, you can include a board that incorporates all the images that best tell that story of connection. If you have an athletic clothing line, you may want to show off how your clothing has helped many of your clients accomplish their goals.
Show off triumphs. Highlight your "best of" moments. Those images can help enhance overall brand loyalty and improve the way your clients interact with and believe in your brand.
8. Don't forget your links!
The final tip of our Pinterest tips for fashion designers is an important one: don't forget your links! Pinterest is ideal for helping to drive traffic to your website. Not only are customers more likely, in general, to make purchases when they come to your website through a social media platform, but they may also be even more likely to make buying decisions when they come from Pinterest than they are to make buying decisions when they come from other platforms.
If you don't set your pins up correctly, however, it may not allow you to take advantage of it. Make sure that you link your pins back to your website–and that visitors can find the clothing that they're looking for immediately after they click on that link. If your process involves multiple steps, like navigating from your homepage or struggling to search for a particular item of clothing, your visitors may be more likely to fall away.
We hope you enjoyed these Pinterest tips for fashion designers. Do you want more guidance on tips for marketing or selling more in your business? Watch our free class, "How to make more online sales without spending thousands on Facebook and Instagram Ads."