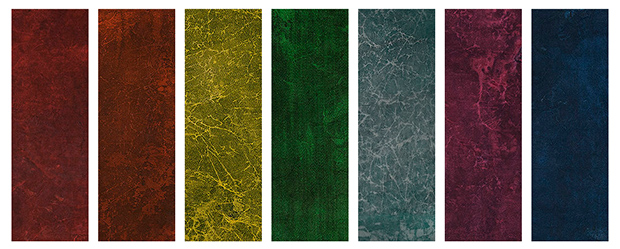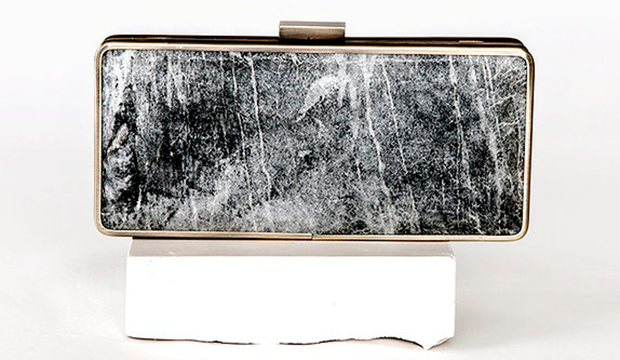 If someone proposed to you the concept of a dress or a bag made out of paper, what image would that conjure up? Perhaps a quirky Project Runway challenge, or a flimsy garment that comes apart at the slightest movement.
Interestingly enough, paper textiles might not be as far-fetched of a material as you think.
The fibers used in paper are the same as in fabric, pressed together to create a sheet in a way similar to felt, albeit resulting in a material with less tensile strength.
However, textile company Paper No. 9 has solved this problem; they have created a heavyweight paper that has enough strength for use as a fabric that can be sewn.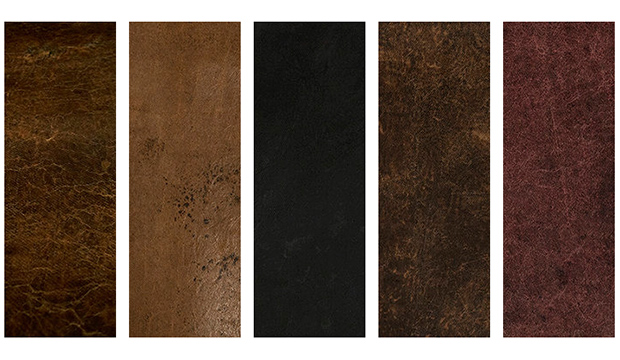 Paper No. 9's original inspiration for this distinctive textile is kinkarakawakami, a 19th century Japanese wallpaper that was made to resemble gilded leather.
With this idea of "faux leather" in mind, the company developed a process to make paper more durable.
This process is vegan and non-toxic: recycled shipping cardboard is treated with natural oils and heat, and then distressed. The result is a "fabric" that is soft enough to wear, strong enough to sew with, and green enough to have a bright future in the industry.
Paper No. 9 carries it's lines of both accessories and textiles. The fabrics come in a variety of textures and colors, including metallics and jewel tones.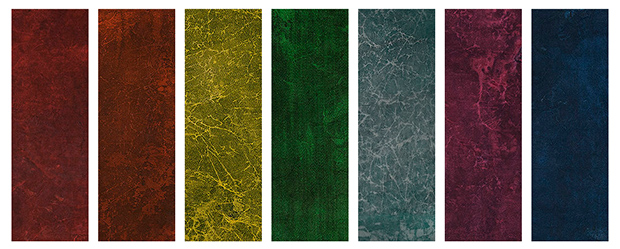 And not only will the material not fall apart after a season, it is designed to age beautifully.
General wear-and-tear, including movement and body heat slowly matures the fabric in much the same way as the leather it mimics. In fact, the company designed a dress specifically with the aging of the garment in mind.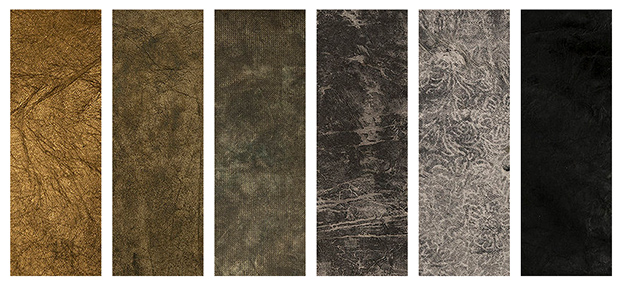 The "Ready-to-Wear-Away" Dress, made from a more delicate craft paper instead of cardboard, was created with a top layer that purposely disintegrates over time to slowly reveal hidden messages printed on the layer underneath.
Any interest in working with paper textiles?