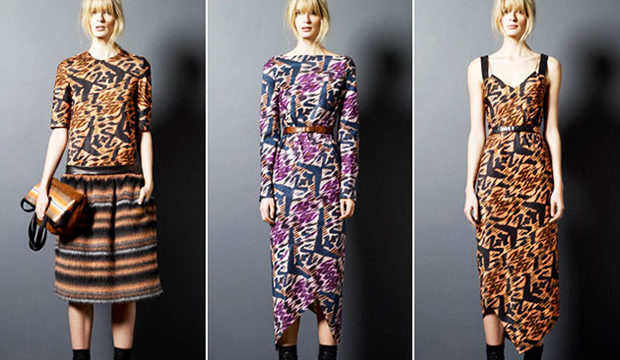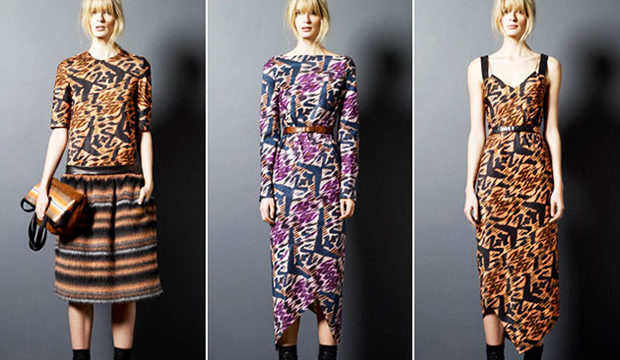 Last week we sat in on a short and sweet Spreecast event put on by Source4Style, where they shared some thoughts on global textile trends that they're seeing in fashion. Two trends seemed to dominate….
Menswear Fabric
A continuing favorite of designers, menswear fabrics are reliable, serious, and classic.  They provide a great foundation on which to build. Some strong examples are Herringbone, Tartans, and Box Plaids.
"Ethnic" Patterns and Prints
They have a sense of novelty and can easily be made your own. There has been a real response from the consumer when it comes to these styles, especially ikat which we've seen designers rework into digital prints.
Proenza Schouler consistently does ethnic wovens very well.
A few other trends to keep in mind: Metallics, more Plaids, and Leather Manipulation.
Do you design with trends in mind?