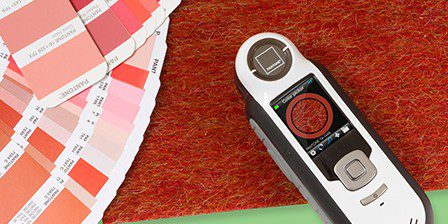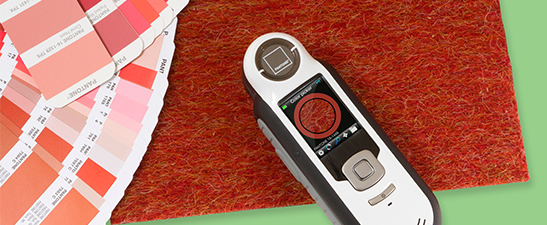 Pantone introduced Capsure this week. In case you're wondering what it is, it's a small device that reads color on any surface and matches it to a Pantone, for your designing convenience. It seems like a handy dandy little tool for those of us in the textile, fashion, and interior design fields. However, it's not exactly at a handy dandy price if you're an independent. I'm not sure it's worth the investment, especially since apparently there's an iPhone app that does the same thing. But if you're a bigger company, and $650 is petty cash, maybe you should check it out. Here's the description Pantone gives:
Capture color inspiration from any surface, material or fabric – even small, patterned, multi-colored textures and textiles – and match it quickly and accurately to a PANTONE Color. Created for professionals in fashion, home, interior, industrial and graphic design, as well as for contractors, paint retailers and do-it-yourselfers, CAPSURE is easy to use and portable, yet its advanced image capture technology sets a new standard for accuracy and versatility in a portable device.

CAPSURE comes preloaded with more than 8,000 PANTONE Colors:

The PANTONE FASHION + HOME Color System Library (paper and cotton) for fashion and home
The PANTONE PAINT + INTERIORS Library (paper and cotton) for architecture and interiors
The PANTONE PLUS SERIES Formula Guide (coated and uncoated), the PANTONE PLUS SERIES CMYK (coated and uncoated) and the PANTONE Goe™ System (coated and uncoated) for graphic design, printing and publishing (includes sRGB, Adobe RGB, HTML, Lab and XYZ values for multimedia design)

Included Palette Application Software allows you to easily integrate captured colors into your design programs and update your stored color libraries. Comes with protective carry pouch, wrist strap, USB cable, software and quick-start guide.
Anyone using one? I'm curious of your thoughts.