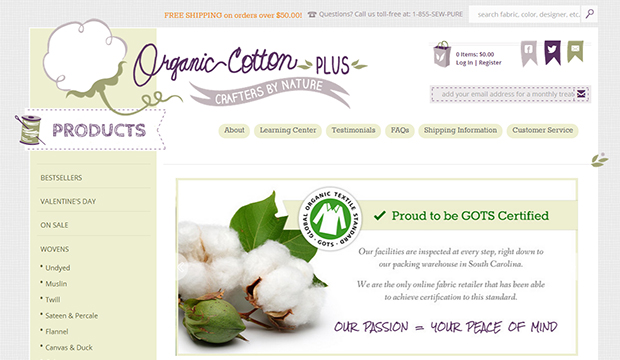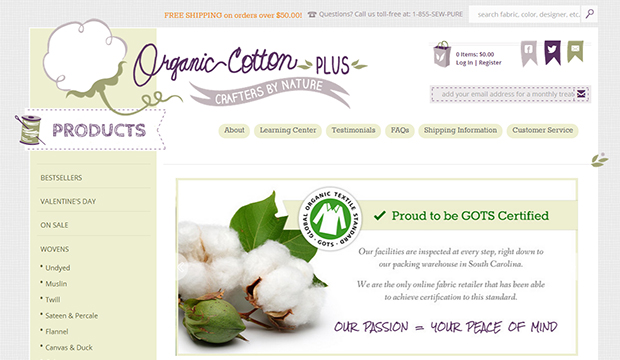 For a long time, there was a stigma that went along with eco-friendly clothing; the clothing was assumed less appealing and unfashionable. But that has changed a lot in the recent years. I mean, a complete 180.
Having a responsible mindset and understanding the impact that your work makes on the people and the planet are no longer dismissed as silly but instead are recognized as the signs of a designer with a lot of business savvy.
There are a lot of different ways to be "sustainable", or "eco", or "ethical" or whatever else you'd like to call it. One such way is by creating your collections with organic fabric. When it comes to sourcing your organic cotton fabric, you should check out Organic Cotton Plus. As part of a 5th generation Texas farm, Organic Cotton Plus offers 100% certified fabrics for individuals and small businesses, like yours.
Their line includes wovens, knits, eco-dyed fabrics, undyed fabrics, notions, and lot more.
Why should emerging designers check out Organic Cotton Plus?
They offer a large selection of organic cottons including knit jersey! Always a treasure.
An entire section dedicated to un-dyed fabrics. With more and more designers experimenting with unique dying methods and looks, this is pretty cool. They offer the un-dyeds in both greige and PFD (prepared for dying)
They carry a huge selection of notions that incorporate organic fabrics. i.e, the zipper is attached to organic cotton.
They have low minimums.  As little as 1 yard. I know this is a biggie. Each style on the website indicates the price breaks per yardage.
They offer great swatch sets. You can order a swatch set for a very low cost and have a great sampling in your studio to reference when you're designing each new collection.
I'm digging the website too.  It's easy to use and very straightforward with pricing and minimums.  And for those of you not yet working with organic fabrics, but entertaining the ideas,  you should check out their Learning Center. There's a lot of great info to soak up.

Swatch Ordering: Each style on the side has a swatch set purchasing option that you can easily add to your shopping cart.
If you have any questions about the fabrics or ordering, you can contact Organic Cotton Plus via email.
Though Organic Cotton Plus commissioned us to share this great resource with you, we never agree to write about anything we don't think is really awesome. Promise.