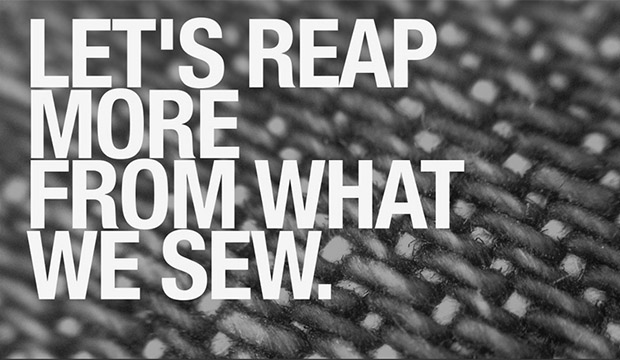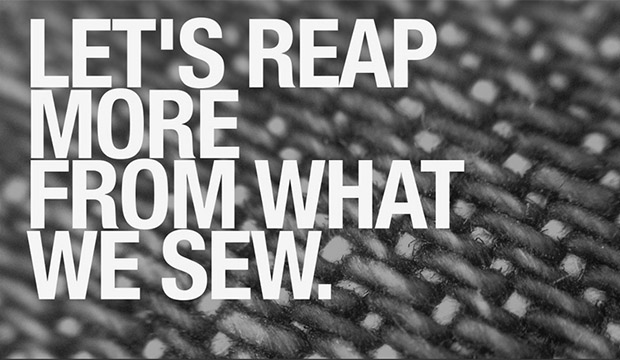 Jokes about Pharrell's hat aside, he is doing the fashion world some major good- as an ally to the eco-fashion community. The celebrity is working to champion Bionic Yarn, a sustainable textile producer that creates yarns and fabrics made from recycled plastic bottles.
After taking notice of the amount of trash littering the New York City streets co-founders Tyson Toussant and Tim Coombs realized how much material was going to waste, plastic in particular. Rather than turning plastic bottles in for change, the pair used them as a free, sustainable material to start their own textile business.
The bottles are collected, chopped up, melted down, spun into yarn and woven into an eco-friendly fabric.

One of the main attractions of Bionic Yarn is that it sacrifices neither form nor function. By combining the plastic material with other fibers, the company has been able to develop a variety of textiles, "for denim, for khakis, for canvas."
The fabrics look good and perform well, and the company hopes to dispel the myth that when something is sustainable it will "feel like cardboard."
Bionic Yarn has been gaining solid traction in the fashion industry, in part thanks to Pharell's support. "From day one, he brought in three customers," Toussant recalls, "He designed for the Gap, Montcler and Topshop, and he forced them to use it." This kind of support to bring a product like Bionic Yarn into the mainstream is crucial to the future of sustainable fashion. When large companies begin putting these ideas into practice, the impact has the potential to be huge.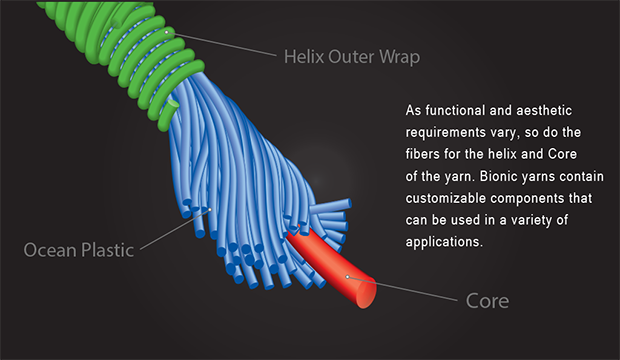 The company continues to grow. Most recently, Bionic Yarn has launched a project in partnership with G-Star Raw, titled Raw For The Oceans.
In addition to collecting plastic from city streets, Bionic yarn is now also targeting plastic pollution in the ocean. The plastic collected from the sea will be used to create a denim line.