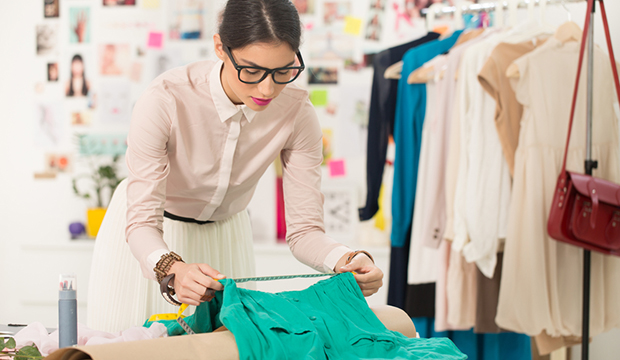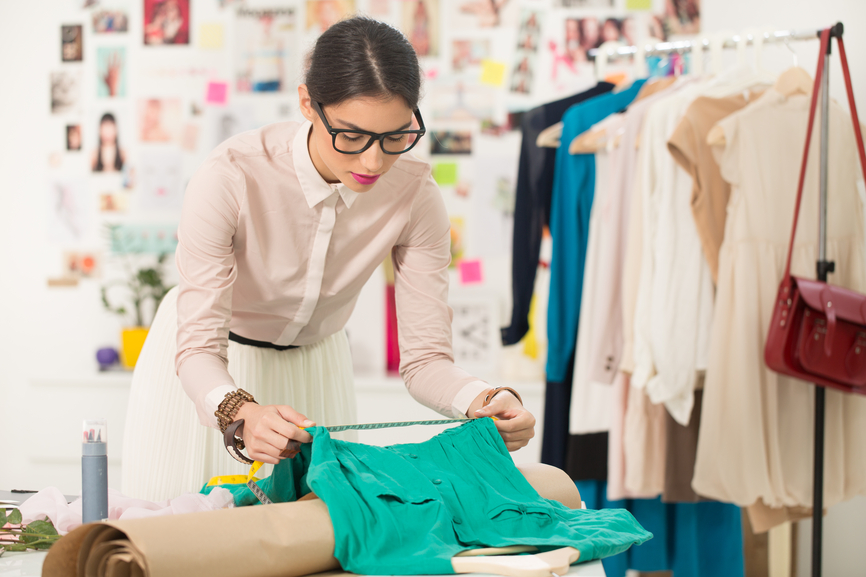 Emerging designers and independent designers are often asking me,
Can you please tell me what I have to do to create a successful fashion business?
While I understand where this question is coming from — desire, drive, determination — there is so much wrong with this question, it's unfortunate.
The biggest issue with this is that no one can tell you exactly what you have to do to create a successful business. It's like someone telling you if/when you should get married- everyone has an opinion but there are never any guarantees.
Just like a marriage commitment, success in fashion business (and a commitment to its growth) is very personal and even those brands that have followed all the "rules" are not necessarily successful.
People love to sell you a "roadmap" for your business, a way of getting where you want to go using the fastest possible route. Roadmaps are often presented as the necessary answer to the question of "What do I do now?"
The thing is…
There is no predefined roadmap for building a successful fashion business. There is a direction, but you choose the paths to take.
A "roadmap" implies a predefined path to the pot of gold… someone's figured it out and now they're going to tell you exactly how it's done. Sorry you guys, this roadmap doesn't exist.
Success in fashion business involves creativity and a lot of determination, among other things. So I just can't get behind the whole "roadmap" thing.
Instead of a roadmap, when we help independent designers build and grow their businesses, we prefer to think of what we offer as more fluid, a library to help guide you based on what you have decided you want to build. Something to be referenced often, checklists of things to remember, guidance on what you should be thinking about and when, while still encouraging you to create the best path for your personal goals. We support you, offer feedback, and give advice. But we don't tell how it has to be done.
What do we mean?
It's simple. There is a basic flow for building a fashion business. It goes something like this:
Figure Out Your Brand Identity
Do Market Research
Do Fabric and Factory Research
Create Production Materials
Figure Out Financing for Growth
Create Your Pricing Structure
Flesh Out Your Sales Channels
Make Sure all the Legal and Accounting Stuff is Covered
Create Marketing Materials and a Marketing Plan
Actually Sell
Improve Your Brand and Product
Make Sure Your Operation is Running Smoothly
These things are all important to address. But they are not a definitive roadmap to success. They are a direction. In knowing and following them, you are not guaranteed a booming business. Instead, you can look at each step individually and put your own spin on it.
With each one of these steps you get to do things how you want to do them. You get to be creative and think differently and try new things and flip off the conventional "musts" to follow your own path!
Here's an example:
"Flesh Out Your Sales Channels"
The "roadmap" is going to tell you wholesale and eCommerce are your options; with an occasional trunk show around the holidays.
Sure, that's fine. But what if you… Ditch wholesale to keep production costs down, sell on your own website and put money into email marketing and social rather than trade shows and printed look books, plan a series of in-home salons, organize studio shopping events once a month, do a week-long pop-in shop, do a summer city tour where you "popup" in various locations, and sign up for several holiday markets.
The "roadmap" option is fine, if not a little boring, but it's no guarantee. The word roadmap implies an exact path. It makes us think that there is a predefined way to succeed and as long as you know the way, you're all good. That's not accurate.
The point here is that no roadmap is going to tell you how to creatively make things happen in your business because your path to success is not predefined. You lay the bricks as you go along. You don't need to follow the rules of the "right way". There is no right way.
Is this making you feel discouraged? I hope not because it's meant to do the exact opposite.
What we're talking about here is fantastic news! You've just learned that the possibilities for creating a business you love are limitless.
When you combine an understanding of the basic flow of a fashion business with a support system, guidance, and encouragement, you are in a much better place than if you were simply handed a roadmap and told, "go ahead, you now know the secret."
So when someone promises you a roadmap, hand it back and tell them you're creating your own path.