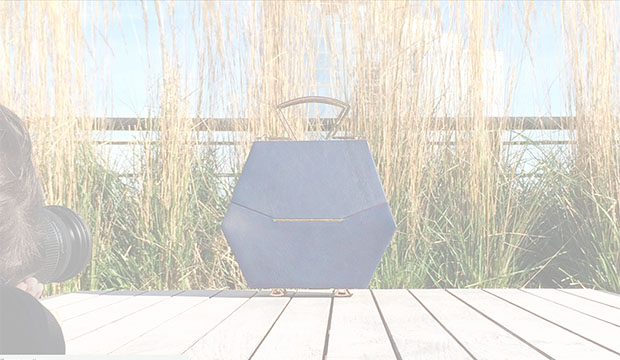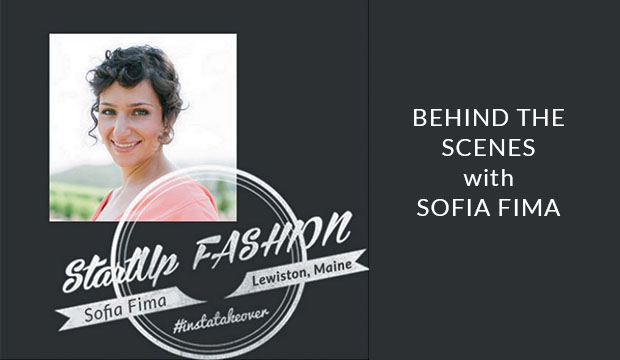 Last week independent designer Dianna Pozdniakov, founder of SofiaFima, took over our Instagram to share with everyone a day in the life of an emerging brand. It was a really beautiful look into such a thoughtful brand.
Dianna is a very talented designer once based in Brooklyn but now living and creating in Lewiston, Maine and a member of the StartUp FASHION community. It has been very exciting to watch as Dianna creates her architecturally inspired handbags and a brand that stems from a beautiful personal history.
Below is our interview with Dianna, where she introduces us to her new environment and shares an honest look into her day as an emerging brand.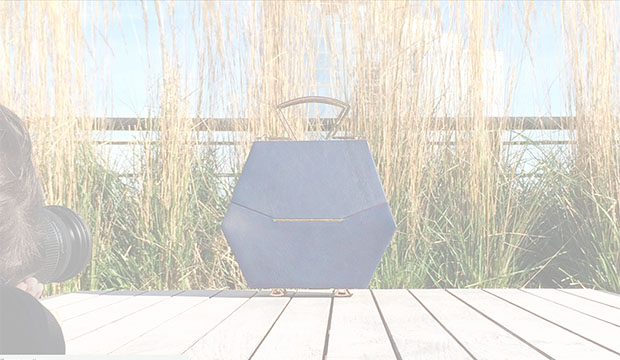 There is a saying "you learn something new everyday". The day of your takeover, what did you learn about business in fashion?
As someone starting out every step is a new one and it's very much about trial and error.  I'm starting to make card cases with a local manufacturer. That morning, I met with Dave, and I realized you have to learn to pivot.  Not everything works out the way you imagine.  You have to be flexible and understand other's limitations. This moment triggered ideas I hadn't considered before and will hopefully lead to greater possibilities.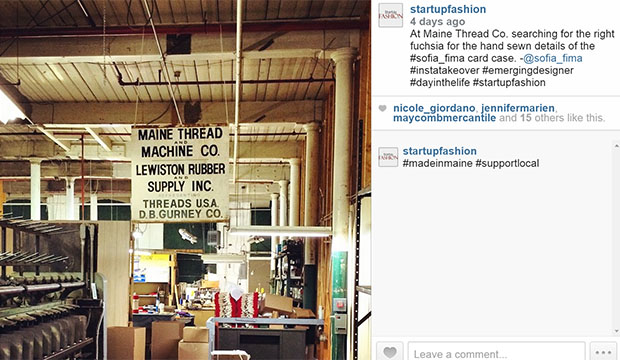 What is your favorite photo you took? Why?
I am so excited for my new home location and the rich history behind the textile and leather goods industry; therefore showing off an image of Bates Mill #5, in downtown Lewiston, is a great shot. As for a design shot I would say that morning I had just received my heat stamp so that was really exciting. It's pretty small but just enough to give my brand an identity.  I'm using this to deboss the leather card cases which should be ready in the next few months.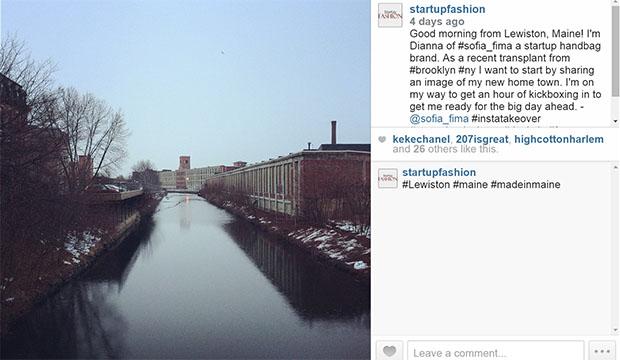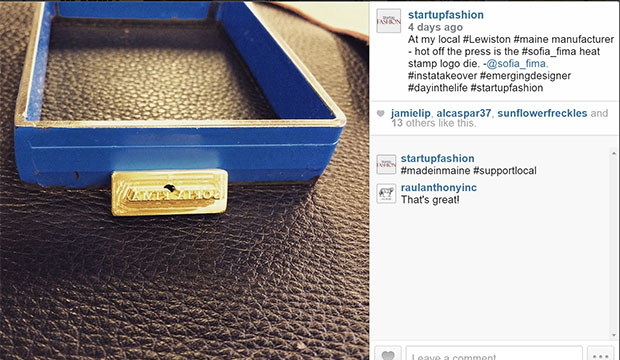 What is the most valuable thing you did the day of the takeover?
I met with my new local Maine manufacturer who coincidentally invited me to the local temple for a Chanukkah celebration. What's been so invaluable and honestly somewhat shocking about moving to a smaller city is having a tight knit community where everyone genuinely wants you to succeed and is willing to help you anyway possible.
Everyone I have met is because of other people who are so thrilled about my business that they are constantly introducing me to anyone and everyone they think can help me along the way.  I haven't been to temple since I was a kid, but I figured I had nothing to loose to continue growing my network as well as celebrating Chanukkah with new friends. Meeting new people and making more connections has been immensely impactful and this was a great example.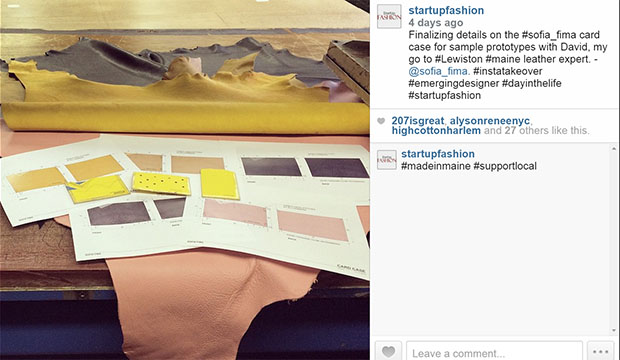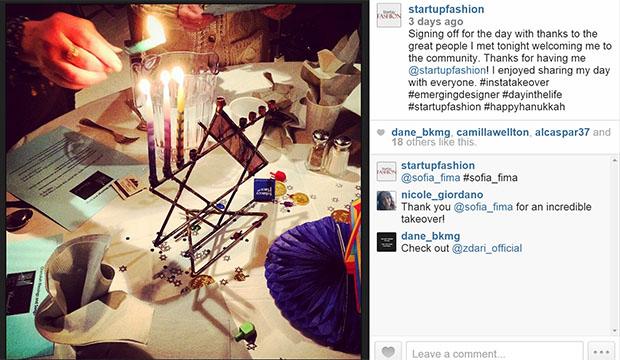 How would you describe your day in 3 words?
Exhilarating
Informative
Inspiring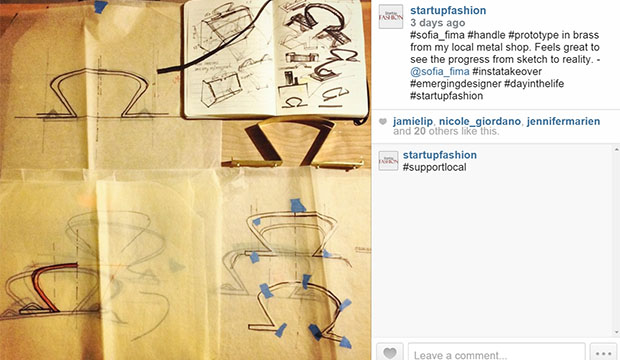 What role has StartUp FASHION taken in your everyday business life?
I know I'm not alone and it's all possible.  I'm so focused on my daily tasks that I forget about the big picture and overall goals.
StartUp FASHION has been and continues to be the basis of my business foundation.  When I have a question about the timing or sequencing of events I go to StartUp FASHION.  Everything I'm doing now is the first time so StartUp FASHION is my guide and resource through all the steps and questions I have. Especially planning for the future, establishing goals and having a clear vision of what I want to accomplish and by when.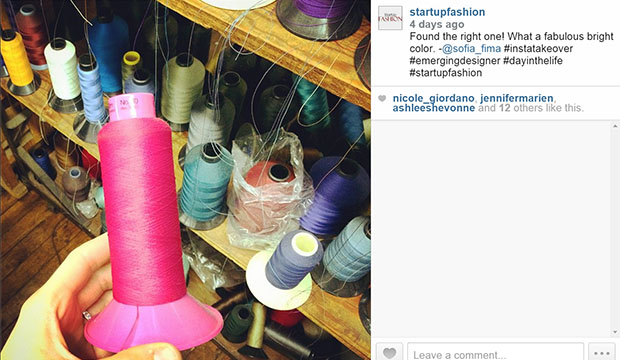 What did you accomplish the day of your instatakeover?
I hoped to showcase what it's like to build a fashion business and brand from the ground up.  It's a process that involves an enormous amount of multitasking and jumping in head first.  It's all new to me but I am determined to make my dreams a reality.  I realized and continue to realize that being authentic and true to myself is what will allow me and my product to shine through.
I try to not second guess or question my instincts and hope people will find a connection to me and the brand I am working to build.  I think I accomplished showing off a true piece of me and my day working towards establishing SofiaFima.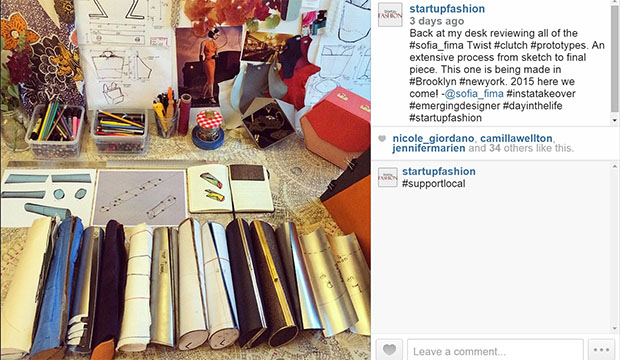 If you could give one piece of advice to fellow emerging designers, what would it be?
Just do it.  I spent almost ten years talking about my dreams.  It took some serious struggles to finally believe in myself and take the plunge.
Start making those baby steps today and little by little they will add up to something tangible.  I am just beginning and have a long road ahead of me.  But if I look at where I was a year ago and how far I have come in 12 short months I couldn't be any happier with what  I finally started to do.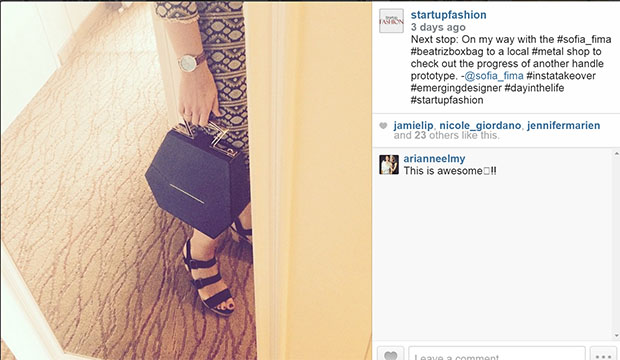 Follow us  on Instagram as we feature more amazingly talented StartUp FASHION members with Insta-takeovers and blog spotlights!