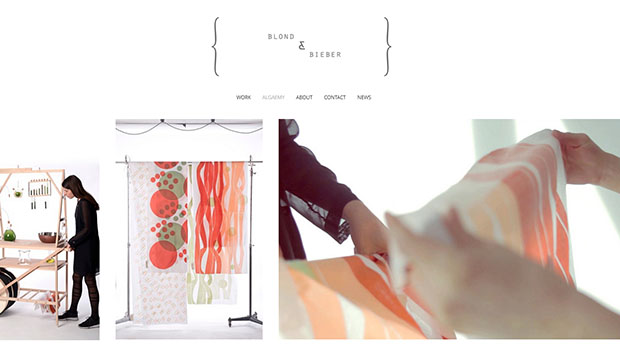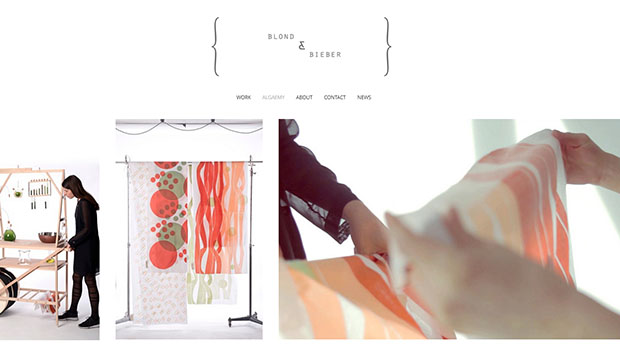 We're really into natural dyeing these days.  We've recently written about Cara Marie Piazza and Colorball. Now we'd like to share with you the work of German-based design studio Blond & Bieber.
Essi Johanna Glomb and Rasa Weber, the duo behind the operation, have taken natural printing and dyeing to the next level. The pair combines art and science to create some unique processes and materials, which could further designer's options for dyeing.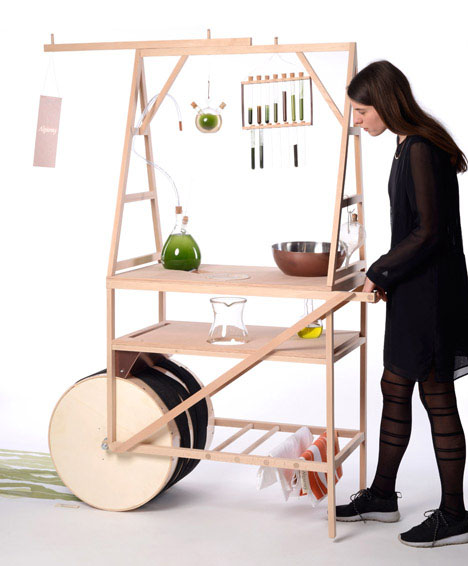 The project, Algaemy is aptly named. Glomb and Weber have been exploring the potential of an interesting dyestuff- microalgae.
While this sounds a bit like science fiction, it is very real and has been yielding some cool results. Together the designers built an analogue fabric printer specifically created for use with microalgae dyes.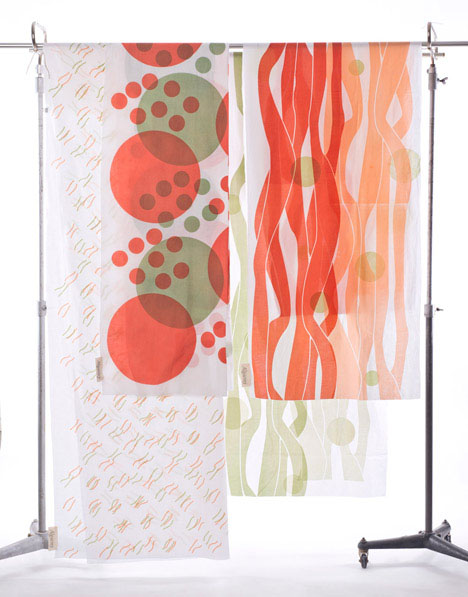 Beautifully crafted from beech wood, this machine houses everything needed for the printing process. This includes beakers for algae cultivation, filters for dye, test tubes to experiment with color, even a few rails to serve as a drying rack for printed fabric. Once the algae is grown, filtered and distilled, it can be naturally tinted and made into a dye paste that's ready for printing.
Now for the main event: how does this machine print? A large roller wrapped in strips of rubber shapes is attached to the front- similar to a block-printing roller, but much bigger. The entire printer is then picked up and rolled like a wheelbarrow across the fabric to print.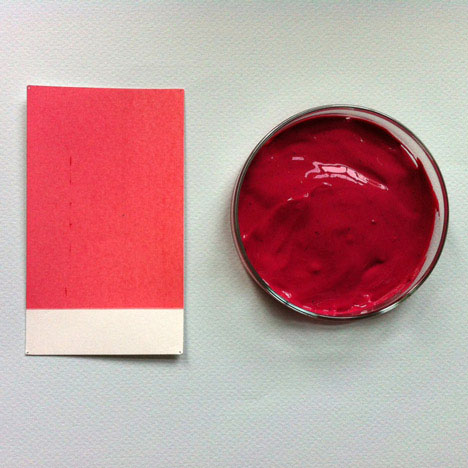 So why print with algae?
Along with the eco-friendly benefits that go along with using any natural dye and hand printing process, Algaemy dyes have a very special visual effect. The biodynamic nature of microalgae means that the printed fabrics aren't lightfast- however in this instance, that feature is a benefit rather than a drawback. While many natural dyes can fade overtime due to sunlight, Algaemy dyes do not. Rather than fading, they brighten, changing "from green to an intense blue, (or) from a pale pink to a bright red."