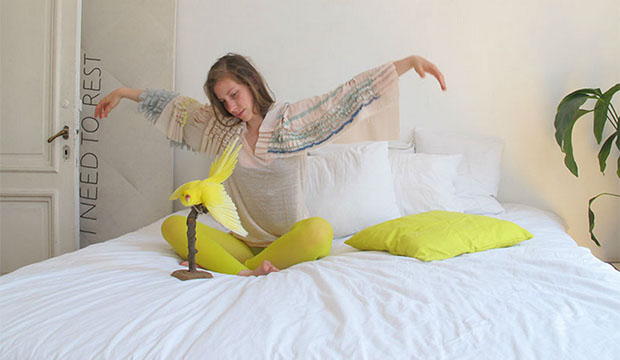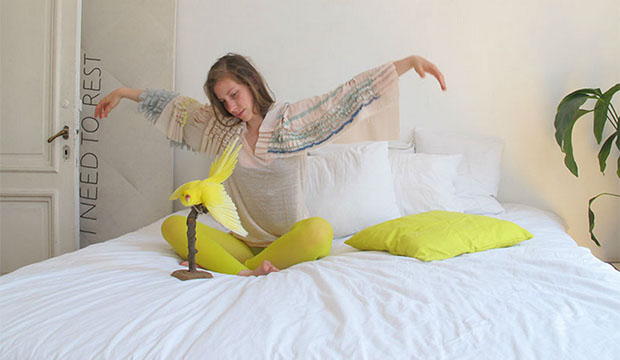 Have you seen the work of Belgian textile designer Hermine van Dijck? She creates handmade fabrics with a touch of whimsy. All of her fabrics are woven (and sometimes crocheted embroidered, or tufted) completely by hand, and each piece is sheer eye candy.
A fabric by Van Dijck is easy to spot. The designer works with a very specific, recognizable color palette that is uniquely her. She gathers color inspiration from flowers and plants, as well as from the photos she takes of the world around her and the results are breathtaking.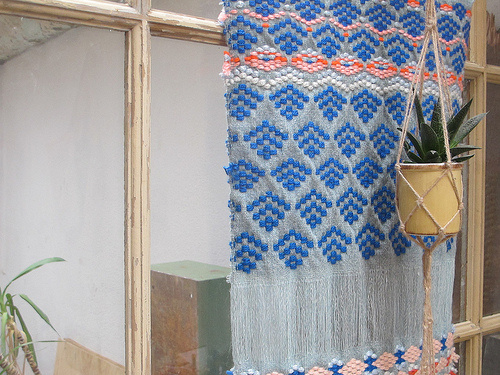 Her innate ability to successfully blend together unique color combinations are what make these designs truly stand out. Muted pastels are placed in sharp contrast with bright neons. A number of seemingly mismatched shades are seamlessly integrated into a piece. Some often-used hues include corals, blues and yellows, together creating a very sweet, floral palette.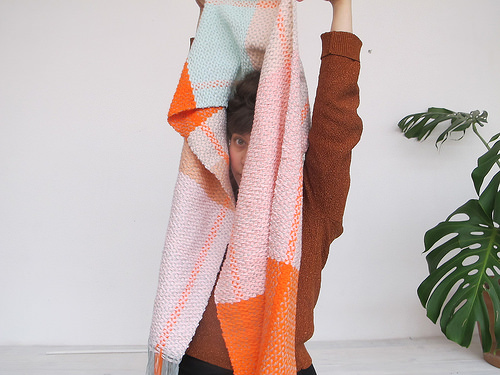 Van Dijck's weave drafts and patterns are also quite unique. A favorite is her "blossom plaid," a simple trellis pattern framing small, textured ovals that hint at their namesake flower.
Another interesting touch is her use of floats threads- often purposefully incorporating them into the design, or cutting them apart to create a fringe detail. Many of her wovens are highly geometric, and so intricate they look like they were embroidered!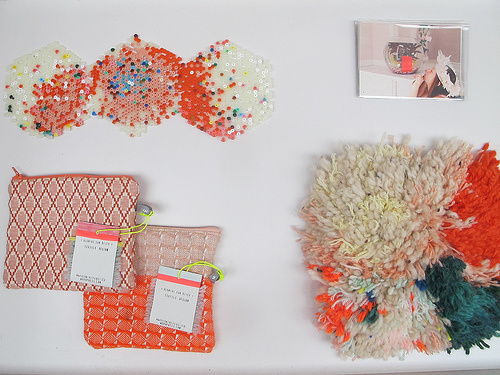 While Van Dijck's fabrics are certainly beautiful, what is most endearing about her work are the concepts behind it. The designer refers to her designs as "textiles with a heart," and it's easy to see why. An earlier collection of hers, titled "Discover" explores the idea of first impressions and getting to know someone using fabric and clothing. Another, aptly named "Contemporary Slow" draws a comparison between hand and machine craftsmanship..