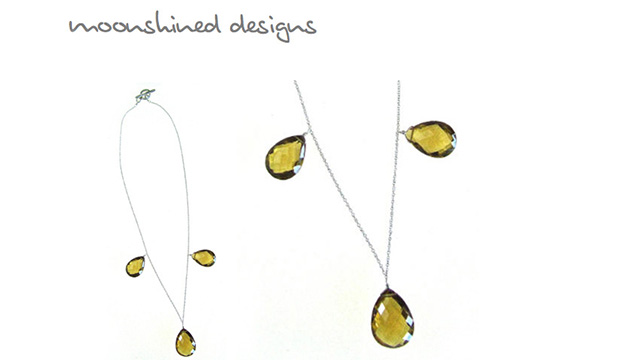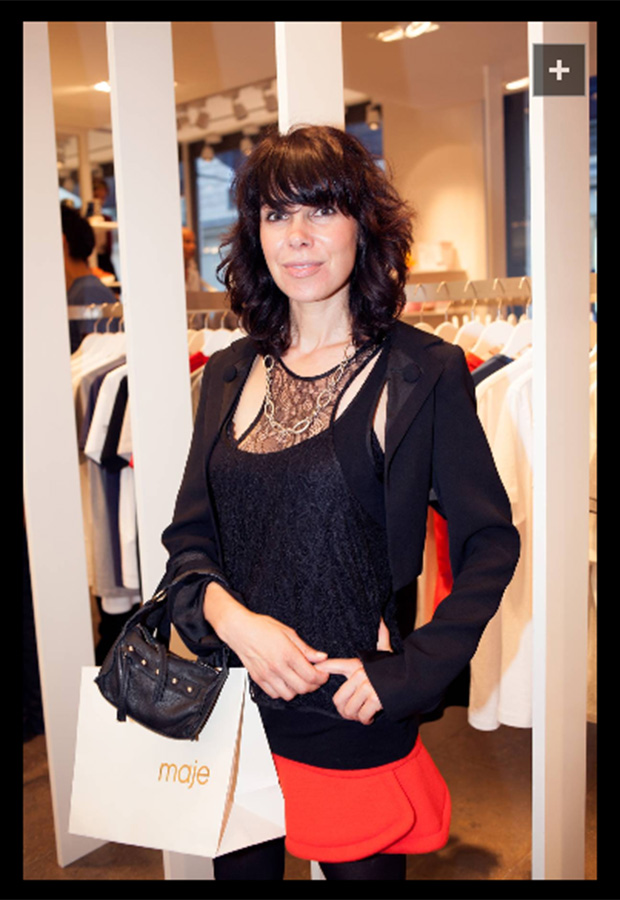 Taking her inspiration from, "every day, quotidian pleasures and annoyances, and moments that are truly sublime," founder and CEO of jewelry label Moonshined Designs Cate Rubenstein, sees the world from a charming perspective.
Each piece in Moonshined Designs presents beauty in the form of freedom, ritual, and kindness. And it is this that Cate hopes to pass on, one free spirit at a time. Check out out interview with Moonshined Designs
What has been the best marketing outlet for you, and why do you think it has been so successful?
When I launched the collection, I put a little something online just announcing my new project (via social media) and without me asking, friends all over the world shared it with their friends and translated my message into all their different languages.
Trunk shows and trade shows have also been great for expanding and increasing introductions in new territories, but you have to really watch which shows you commit to, as they can get quite expensive on a startup budget. The best thing I know how to do is provide excellent service and value, so people return again and again and become brand-devoted.
We're in the business of creating a long term relationship with buyers, and many times that comes right back to good old word of mouth. I'm proud whenever someone comes to me through a referral. It lets me know I'm getting the right things done.
How do you separate yourself from the many emerging designers in the fashion industry? 
I hope that I have! For me, it's never enough to make something pretty– it has to be lasting and sustainable, with a great story behind it.
I knew when I started the business it had to have a charity component– (it's supported breast cancer research as well as environmental and animal charities since the start); but when I started researching mass production of popular items and realized how largely horrific working conditions are for handcrafting artisans– it changed the entire business model.
It sounds naive to say I guess I just didn't know how many designers use sweatshops– but I really didn't know. And now that I do, I can't support it or produce that way. But I wish that didn't make me stand out from the pack. My earnest desire is to help change the thinking that lets that be so normal.
When that's accomplished, I hope what separates me is just the beauty of each handcrafted piece, the care that went into it from start to finish, and that Moonshined Designs has become the ethical, sustainable fine jewelry choice for the savvy luxury consumer.
In the meantime, it's commitment to all of this- and that I won't capitulate- that separates me. I would rather do something else entirely than call myself a designer, but profit off someone's ill gotten labor. I think we can change luxury. Actually, I know we can.
So far what has been the greatest source of information to you when starting up your jewelry label? 
EFF (Ethical Fashion Foundation) has been invaluable in terms of knowledge as well as support, and I'm deeply grateful to them for making me a Fellow- it's an honor.
BOF (Business of Fashion) is a constant source of industry information, and has been since their launch, when I met their Founder in London. It's been incredible watching his project grow.
StartUp FASHION is my new true love, though, and I am so thrilled to be speaking with you because the time is really right for everything you guys are doing!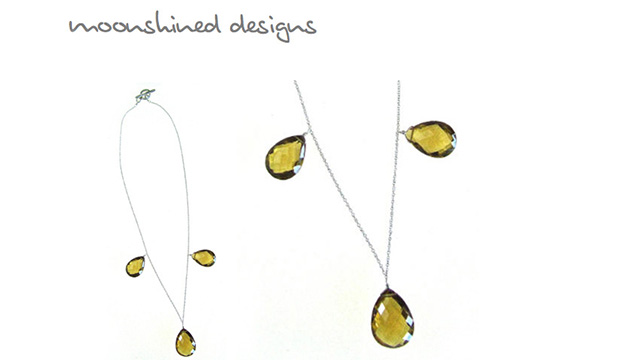 What has been the hardest thing you have encountered in this process, and how did you overcome it?
It's tough sometimes to stay perennially switched on and functioning-  as I am involved at every level of the business, and never want to become my own bottleneck. It's satisfying and necessary right now to do things this way- but as with any start up: it's exhausting.
I wouldn't say I've overcome that so much as I'm able to re-inspire myself when drained. By now I know many ways to keep myself motivated, and a lot of that is old sports training– the ability to just keep going competitively and find more–somewhere– when the body wants to quit.
Somewhat interestingly, the thing people always think has been the hardest for me has been turning away orders I can't fill ethically. As with most startups, resources are not unlimited. So I'm constantly explaining why I've done that and will continue to- but that's actually quite easy!
If I wanted to make concessions and do things the wrong way, I'd stick with the system as it already is.
Similarly, early investors I spoke with thought my charity component was the wrong move. I excused these people from conversations, and never thought twice about doing so. I'm not saying every brand should be this way. But for me to put my heart and soul into something day after day: it has to ultimately matter.
A thing of beauty is remarkable to behold, and any luxury item should be beautiful and radiate special-ness. For me the best way to do that is to join beautiful, intelligent design with real sustainable purpose. That's why I'm fully focused on continuing to build a wholly traceable luxury brand. I think in a very short time, I will look back on barriers right now and say that I did overcome them.
What advice would you give other emerging designers?
Stay at it. Stay true to your vision. And enjoy being different! That's what creativity and new enterprise is all about.
It's easy to be intimidated when you set up at a show and everyone's doing the exact same look one season… except you. And everyone there has the same roadmap or training…except you.
But when that happens, it's important to realize that's where the interesting stuff happens… so breathe, trust yourself, and get on with your unique rendering of what you're trying to achieve. There is room in the world for all kinds of greatness.