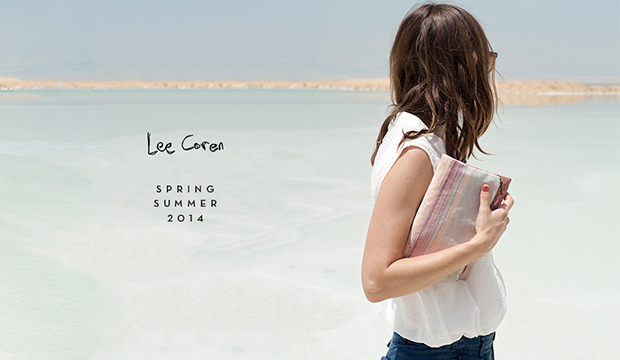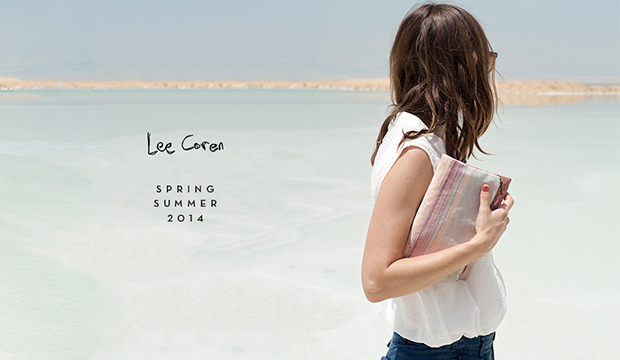 Bringing forgotten elements in urban environments back to life through screen printing fabric, Israeli designer Lee Coren of namesake label Lee Coren, strives to give meaning to her scarves, totes and clutches.
Having a background in graphic design has helped guide Lee through the beginnings of her label in 2012. Lee Coren's textiles are one of a kind pieces of art that she breathes her spirit and personality into. The items in Lee Coren's label are modern with a wide array of patterns including those of landscapes, urban odds and ends and elements of nature.
Lee hopes that in the next 2 years she can grow her collection and explore new areas of fashion. 

Check out our interview with designer Lee Coren.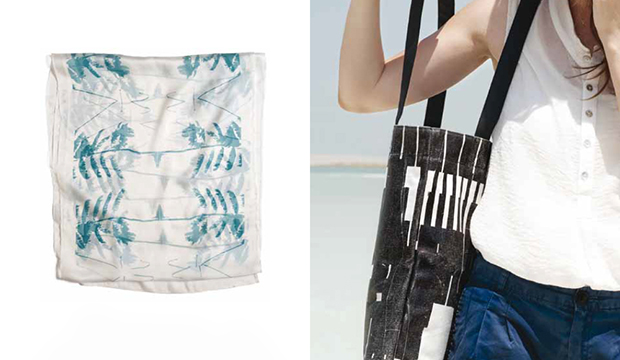 Your textiles are beautiful. What made you decide to focus on screen-printing your fabrics? Was it influenced by your background in graphic design?
Thank you. My designs are a result of a process of graphic design – collecting visuals (photos that I take), deconstructing them (drawing out the elements I am fascinated with) and reassembling the parts into a new visual element and at the end, into a pattern.
Screen-printing wasn't my first choice. When I graduated I had so many ideas running in my head and I wanted to make sure I knew all my options. I took a class in screen-printing and for 10 weeks I actually hated it, but on the last 2 classes I fell in love with the technique and how it sparks life into my designs and knew it was it.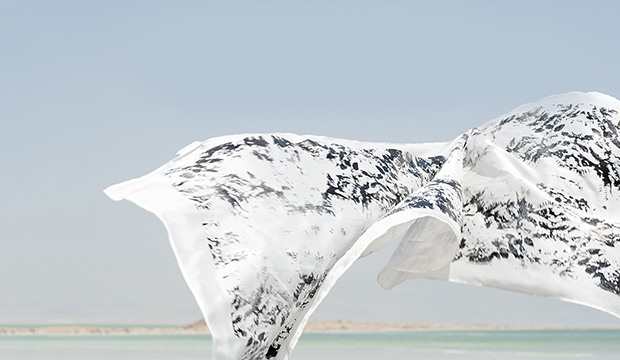 What has been the hardest part about working out of Israel and getting your products to the U.S.? Can you share some insight with other designers who are outside of the U.S.?
The hardest part is letting people know you are out there, and that they can trust the quality of your work without feeling it with their fingertips.
Wonderful bloggers have helped me with this a lot in the past year. You really always have to have good photos, but especially when you are a new unknown brand in a small country far away.
Aya Wind (my photographer) and I think a lot before we start snapping and I think that not only the photos keep getting better, they speak to people and (hopefully) give them the confidence that they know the product well enough.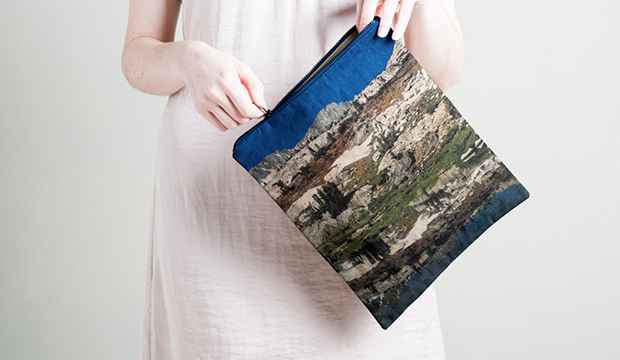 How has social media helped your personal label grow over the last year?
It's the face of my business. When I started the brand last August, I worked hard (and still do) on constant updates and lots of photos. It automatically made my page/profile/feed look more serious and/or interesting – and people started perceiving my brand as such.
Also, when doing hand made work – it's so important to let people know what it actually means so they'll appreciate the item for it's worth. Process photos are always fun.
Your label is new; what are some goals you have for yourself and where do you see Lee Coren in 2 years?
I want to be able to grow my business in ways that I won't be chasing my own tail when things go well: Better time and work management! In 2 years I hope to grow my collection line and expand my exploration into new areas like more fashion accessories but also home decor.