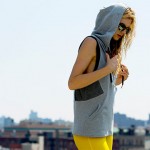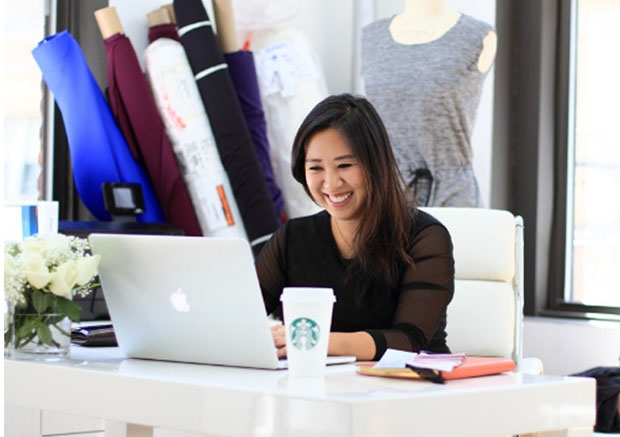 Hi. I'm Denise and I'm the founder and CEO of Alala, a new luxury women's activewear company based in New York City. We make clothes for running, spinning, yoga, working out, and hanging out around town.
I launched Alala in February 2014 and in addition to selling on our own website, we are stocked at retailers like Bloomingdales, Equinox, Free People, Six:02, Carbon38, and Bandier.
While the success we've reached so far is exciting, it certainly didn't happen overnight. My journey to get here has been one of listening, learning, trial and error. So here goes…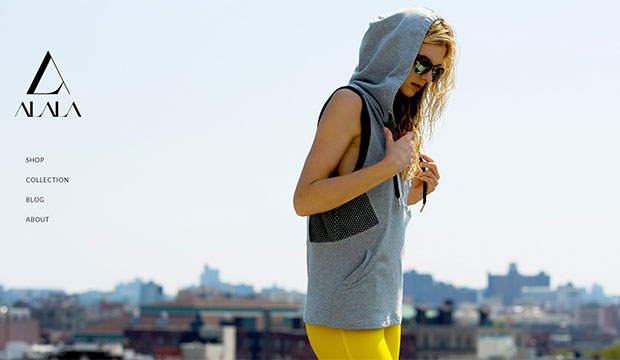 I started my career in marketing at Armani Exchange. This in itself has been such an asset to my current business. As part of a small team, I was fortunate to learn every part of the marketing process. There's so much that goes into marketing (certainly more than just social media) that it's incredibly helpful to have had the opportunity to really delve in.
Sure, Armani is not a startup, but taking what I learned there and figuring out how to apply it to my emerging brand, has been a fun and interesting challenge.
Anyway, I had always wanted to start my own business one day. My time at Armani only helped to ignite that flame, so after a few years, I felt it was a good time to leave and focus on getting my MBA.
Fast forward to post graduation, I found myself working for a very successful retail entrepreneur for three years.
I spent that time helping him to build consumer brands and to invest in start up retail businesses.
In doing this, I learned all the essentials to starting a successful brand and gained an amazing foundation of knowledge and advice. I was exposed to every part of the business from manufacturing to real estate, merchandising to logistics, and everything in between.
The time spent working with him was my real business education.
So I find myself in 2012, signing up to do my first triathlon. During the intense training, I went on a search for stylish workout gear and couldn't find anything that I loved. I wanted something that was functional but also made me feel good. I wanted to be able to wear it to work out but also wear it to grab coffee or run errands, or go out!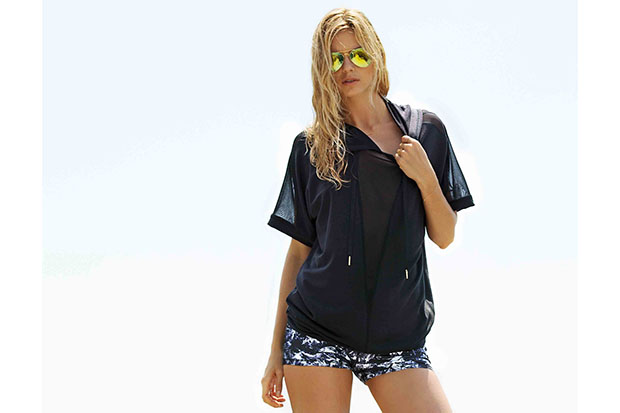 I wanted my personal style to be reflected in my workout apparel, something I was spending a lot of my time wearing.
That was it. My aha moment.
It occurred to me that I could not be the only woman feeling this way. And after doing months of research, I realized that there was a white space in the women's activewear market that had not yet been tapped.
I had found my business niche.
Over the next year, I worked hard to set up the team to build Alala into the brand I could see in my head. It took time, but gradually the brand began to take shape and come to life as you see it today.
That is probably the most oversimplified statement about launching a business! Understand that this was an incredible amount of work.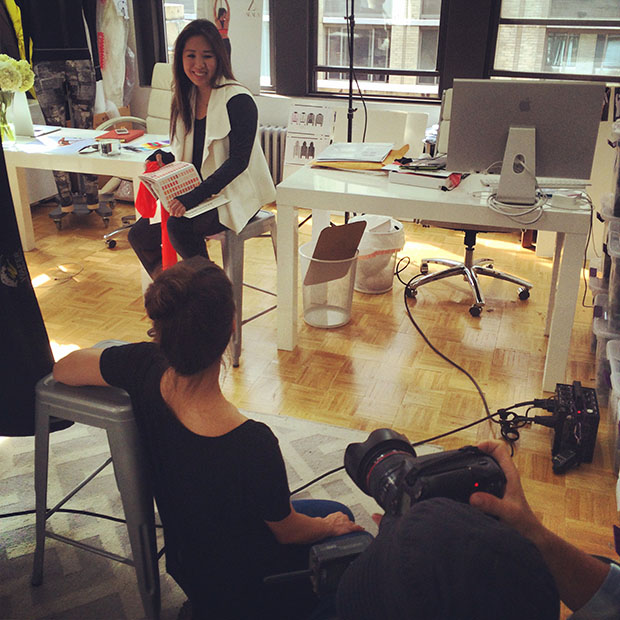 Along the way there were, and continue to be, many ups and downs and lessons learned.
Having received my MBA and worked for a retail entrepreneur, I thought I knew a lot when I started Alala – that was not always the case!
Having worked through one year of business, there were so many instances where I had no idea how to do something and that was very scary and very humbling.
I LEARNED to tap into my network to get advice quickly.
I LEARNED to attack the problems head on – not put them aside and avoid them. Take it from me, that always comes back to bite you!
I LEARNED, for my brand and goals, it would have been beneficial to have raised more money earlier on. I would have gone back to review financial plans more consistently; keeping an eye on cash flow is so important for the daily health of the business – even if it's probably one of the least fun aspects of it!
I LEARNED to trust my instincts but seek out people who are experts in their area and who can help you sort through problems.
And finally, I LEARNED a fast bad decision is better than a slow good decision – in start up world, decisiveness is a really important quality since you're moving 100 miles a minute.
Making a bad decision quickly will offer you runway to correct your mistakes and learn for the future, while taking too much time to make a good decision might leave you at a disadvantage.
Even though we're still early in the growth of our brand, both our e-commerce and wholesale businesses have grown tremendously. It's a testament to the customers positive response to our collection.
From the very beginning we set out to produce product that would work into our customer's lifestyle and aesthetic and make her feel amazing while wearing our gear. That continues to be what fuels our business decisions. 
It's so gratifying to hear from our customers that they love our clothes and I would say that's our biggest success and what keeps us striving for more.