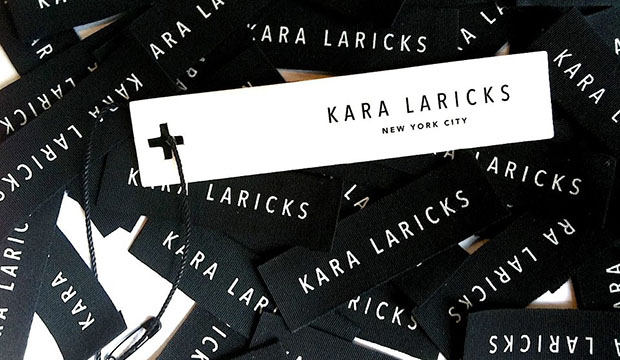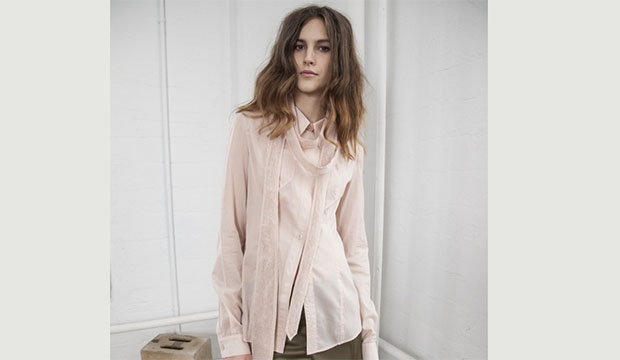 Kara Laricks, the very first winner of the NBC show Fashion Star, took a few minutes out of her day to share her experience of being on the show, introduce us to a cool resource for emerging designers, and give some advice on building a successful brand and business.
Heck out our interview with Kara…
You were the first winner of Fashion Star. What was that experience like? How did it help shape your business?
Winning a competition like Fashion Star (which has now aired worldwide) was the experience of a lifetime.  I continue to receive messages from all over the world from those who identify with my story and/or aesthetic.
Most importantly, Fashion Star gave me a platform to show who I am as a designer – and it was such a wonderful feeling to have had my masculine meets feminine vision received so positively by H&M, Macy's and Saks Fifth Avenue.
Before Fashion Star, I was making and selling ties at local markets throughout NYC.  After Fashion Star, I knew I was capable of designing and selling an entire womenswear collection – what I did not know is how difficult it would be to launch my business following such widespread exposure!
My fans and followers wanted something they could purchase immediately and that was affordable – like they had become accustomed to on the show. As any emerging designer knows – there are so many steps between a design vision and making that product available to your clients!
You've had your designs produced by H&M, Macy's, and Saks. What did you learn for that experience; both the challenges and the triumphs?
H&M, Macy's and Saks Fifth Avenue were responsible for the production of all three of my capsule collections on Fashion Star – truly a dream come true.
I was able to do what I am good at – design – and leave the logistics up to the experts in production.  It was the most freeing experience – I found it amazing how much easier creativity flowed when as a designer, I was not bogged down by "How am I going to make this happen?."
Every resource I needed was right there in front of me.  I worked with pattern makers and sample sewers to realize my vision for each retailer.
The challenge?  Following Fashion Star, it was up to me to assemble the team and once again figure out "How am I going to make this happen?" – only on a grander scale.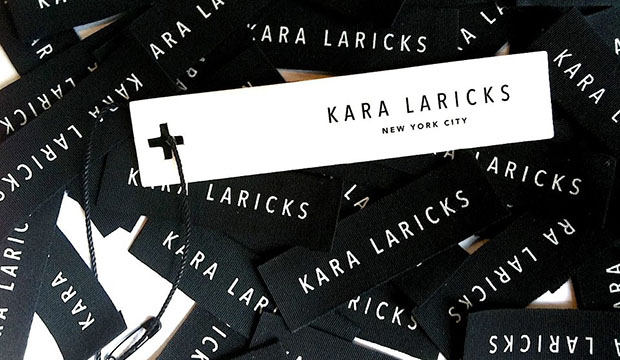 As an emerging label, what are some of the major challenges of creating your brand and growing your business?
I have learned so much in the past couple of years about what it really means to be a designer living and working in NYC.  I always say that it has not been a steep learning curve, it's been a learning right angle!
I have experienced the benefits and drawbacks of producing domestically and overseas.  I have faced the higher cost of fabric and production when placing a smaller order.  I have been the designer at Mood Fabrics in a panic because they no longer have the fabric I need.
In terms of branding, I have really struggled with the quality of design I feel comfortable creating vs. creating clothing that is at a price point that consumers are more likely to buy given our current economy.
How are you overcoming these challenges?
I started to research alternative ways to produce in an effort to get back to what I am good at – design.  I realized that my company is not large enough to hire a production manager and I do not have the time to do it all.
I discovered BYCO – an incredible company dedicated to helping emerging designers produce and fund their garments as well as providing a selling platform for designers.
As a former teacher, I wanted to explore the entire process with BYCO before I felt comfortable "teaching" others about my experience.  Take a look at a few of the pieces I have created with BYCO on www.karalaricks.com.
For the first time since Fashion Star, I have felt the freedom to design and the responsibilities of production lifted!  Wahoo!
Other than the trusted "Never give up" pep talk, is there anything you'd like to share or advice you'd give other emerging designers about launching and running a fashion brand?
Hee, hee – I am a big fan of the "never give up" pep talk as I do believe in simply putting one foot in front of the other on the tough days!
However, I would encourage emerging designers to start small and focused – perfect one item (I was doing pretty well with ties long before Fashion Star).
Begin to brand yourself using that item (there has always been a menswear influence in my work).
Test the market by selling at local markets or online.
Take time to develop a logo, label, hangtag and website that represents your brand.
Most importantly, sit quietly every once in a while and revisit what you love about design and who you are as a designer.  Take the time to be inspired.